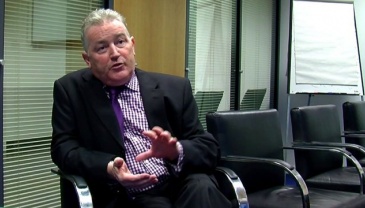 People Management Course
Watch Video Now
Play Video
Our People Management Training Courses are ideal for new managers as well as existing managers who want to develop their confidence and gain an internationally recognised qualification.
This management training course is FETAC approved and on completion of assignments you will be awarded a FETAC Certificate in Business Management. This condensed management training course wiill give you the confidence and ability to manage others. You will gain the knowledge, skills and attitudes that modern managers need. These skills and practical methods will help you to communicate effectively, manage staff and deal with others in a confident manner. You will learn how to build staff morale and enthusiasm and win the respect of other managers. As this course is FETAC accredited, it is internationally recognised and an essential for a professional manager.
We also provide One-on-One Management Training Sessions. These sessions are fully customised to suit your training needs. Our professional training staff can create a programme for your level of experience. To find out more about our One-on-One Training Sessions - Click here and tell us what you need >
Course Content

Why Choose PDL?

Locations

Group Training

What is covered in this Management Training Course?
What is a manager?

What makes a good manager?
What are the key responsibilities of a good team leader?
Learn how to fit the role.

Learn the basis of key management skills:

How to be an effective leader.
How to get your message across and make sure it's understood.
How to build and recognise good team players.

A guide to effective human resource management:

Learn original techniques for recruitment and selection.
How to recognise potential and reward achievement.
Knowing the advantages of staff training and development.

Dealing with difficult people:

A step by step guide of how to handle tricky situations without causing further conflict.
Dealing with bullying and harassment.

Performance management:

Improving staff performance.
Discover measures for setting recognisable performance goals.

Dealing with under-performance:

Using constructive criticism to improve performance.

Team working:

Developing an effective team.
Recognising who works best together and what they work best at.
Building and maintaining enthusiasm and morale within a team.
Full Course Brochure
If you would like to instantly download a brochure or receive a brochure by post please click the links.
In-Company & Group Training
Professional Development has over 25 years experience of providing customised training programmes for a wide range of organisations. We do not simply provide you with an 'off the shelf programme', we deliver to meet your specific needs. Find out more
Additional Information
* To gain the FETAC award an additional administration fee of €95 is applicable.
Why should you choose Professional Development?
We are Ireland's largest provider of training and education courses in Ireland. Our head office is in Blanchardstown Corporate Park, Dublin with regional centres in Cork, Limerick, Galway and the UK. We have a team of 25 trainers supported by a customer service team. We run practical, down to earth courses helping participants develop skills and confidence.
Ireland's first corporate training company to achieve FETAC Accreditation
Exporter of training courses to UK and Europe
Regular contributors to National Press and TV on management and personal development

People Management Course

Rating:

9.5

out of

10

, from

35

Client reviews.
We run our courses nationwide with four training centres in Dublin.
Our People management training course is FETAC approved and on completion of the assignments you will be awarded a FETAC Certificate in Business Management.