8 Ways to Make 2022 Your Most Rewarding Year at Work Yet
Published, December 20th 2021
This is the week, perhaps even the month of the year where our brains are most likely to switch off from work and think about… well, anything about work.
Whether you celebrate Christmas or not, there's something undeniably festive about December that prompts a holiday-style mindset. Perhaps it's looking forward to a new calendar year or the shorter days making us want to hibernate (and reach for another chocolate or two…).
It's natural to take stock of the year that has passed and begin to set our sights on the new year to come.
We're not here to give you #lifegoals that involve jogging 5K a day or learning how to bake the perfect sourdough loaf. We know you've got that covered.
This article offers you 8 helpful tips on planning a rewarding 2022 for your work life.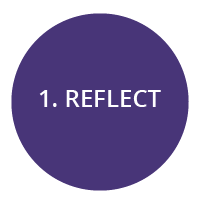 1. Take some end-of-year time to reflect
You may be at your busiest time of year or coming to a quieter festive break.
Amidst the bustle, finding even an hour or two to reflect on the past year can be such an asset for creating a brilliant year ahead.
Here are some things you might want to consider while reflecting on the last 12 months:
Which aspects of your work did you enjoy?
What challenges were fun?
What challenges simply stressed you out?
When did you feel most confident at work?
Were there any times you felt out of your depth or that there was a gap in your skills?
The answers to these questions can be a solid foundation for planning a great 2022 at work.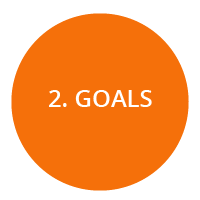 2. Have a goals and satisfaction mindset, rather than a strict "to-do" list.
If you start by simply listing a lot of things you would like to do, you could well run out of steam and motivation before you finish your first morning's work in January.
Beginning by having a clear idea of how you would like the year to go - your goals on how you want to feel about work next year - packs a much stronger punch.
These high-level goals and motivations can inform your actions and to-do lists, keeping you focused and enthused over the coming months.
3. Write it down
Going hand in hand with tips 1 and 2, writing down your reflections and goals is a must.
Many studies have shown that manually writing things down cements learning, a new idea, or plans more firmly in your mind.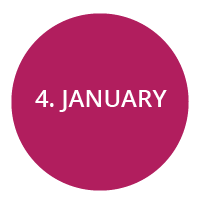 4. Try something new in January.
This can be something small, like a change to your workday routine, a new way of carrying out one of your tasks, or you could jump right in and learn something completely new in the first month of the year.
Whatever you choose, getting started on at least one of your plans means you're making progress immediately.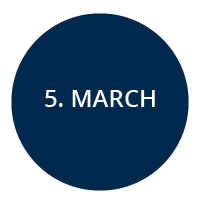 5. Set a March reminder
While you're in planning mode, set a date in your diary for early March.
This could be:
a reminder to check in on your 2022 goals and plans
scheduling a 1-to-1 meeting with a work mentor or leader in March (if that fits your goals)
booking a course that begins in March
3 months in is a good time to keep yourself on track with a check in or pre-scheduled activity aligned with your goals.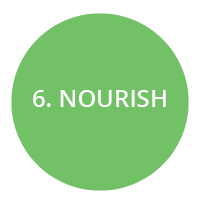 6. Create a nutrient-rich information diet.
Fill your inbox, your social feed, and your earphones with content that continues to inspire you and contribute to your professional growth.
Connect with certification authorities and communities in your area of interest, stay tuned to the courses and qualifications available, and keep up to date with emerging trends in your field.
This might seem overwhelming at first glance (not another thing on your ever-growing list!), but it's very easy to integrate some informational, motivational content into your daily life.
Here are 4 inspirational blogs to get you started:
Stay Connected with Our Latest
You can sign up for regular updates on our freshest articles and guides, offers on upcoming courses, and new certifications here.
If social media is your preferred way to keep in touch, we also share everything to our LinkedIn, Twitter, Instagram, and Facebook feeds.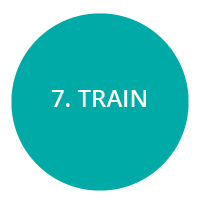 7. Schedule in some time for your professional development
We couldn't leave it out…
As you might imagine, we strongly believe that continually expanding your capabilities and knowledge is one of the key components of a successful and rewarding work life.
You can browse our courses using the button below or ask us which course is right for your next professional step.
Our consultants will get in touch to offer advice on choosing a course that will benefit your career best.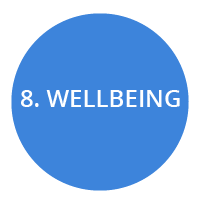 8. Factor in workplace wellbeing
This may be last, but it's a huge one.
IBEC reported in their 2021 survey on this topic that 44% of organisations surveyed "explicitly called out wellbeing in their overall business strategy in 2021".
This was close to double that of the previous year. (source)
Wellbeing at work is so important for your happiness, your health, and yes, your productivity.
When reflecting on work and making plans for 2022, consider your work habits and environment.
How can you create a working day that supports your wellbeing?
Consider the following elements:
where you work: your desk, your surrounds.


how long you work for: do you take regular breaks to move and mentally reset?


what you consume: do you stay hydrated? Have a nourishing lunch?


how you approach tasks: do you have focus sessions? What interrupts you?
Incorporating some elements of improving your workplace wellness in your 2022 professional plans is a very worthwhile practice.
Know This… You've Already Begun Your Best Year
By taking the time to browse an article like this, you've already taken the first step towards an exceptional year at work.
Bonus: If you find this article in June 2022 – or any other time – you don't have to wait for next New Year's Eve to get started.
You can begin transforming your career and every single workday whenever you decide it's time.
After all, you're the CEO of your own professional development!
Stay Connected