Scrum Fundamentals Certified (SFCTM) Course
Scrum Fundamentals Certified (SFCTM) online course will teach you the key concepts in Scrum and provide you with a basic understanding of how a Scrum framework helps to deliver successful projects.
Scrum Fundamentals Certified (SFCTM) course and certification is the ideal starting point for anyone who wishes to learn about scrum, agile, and adaptive project management.
Included with Our Scrum & Agile Courses
When you purchase any of our online Scrum or Agile courses, you will also receive access to the Scrum Fundamentals Certified online materials. Your exam and SFCTM certification are also included.
Learn More About our Scrum & Agile Courses
Download our 16-page PDF guide to agile & scrum courses and certification for an overview of the various courses available.
You can also ask us a question online using the button below.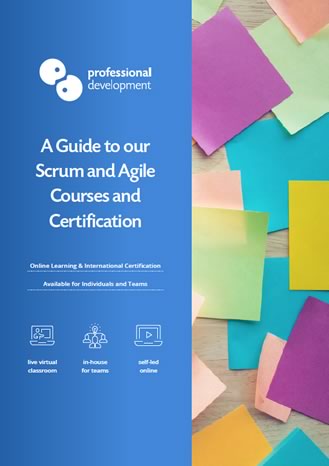 What's Included?
Scrum Fundamentals Certified has over 10 hours of material including:
19 Training Videos
A handy Study Guide
37 Test Questions
1 Case Study
A PDF Scrum Body of Knowledge (SBOKTM Guide) textbook
Online Scrum Fundamentals Certified (SFCTM) exam
Scrum Fundamentals Certified (SFCTM) accreditation
Exam & Certification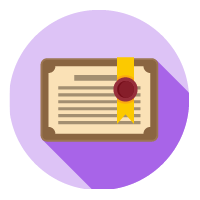 The Scrum Fundamentals online exam consists of 40 questions.
It is an ideal pre-course preparation for anyone considering a Scrum Master or Scrum Product Owner certification. On passing the exam, you will be accredited as "Scrum Fundamentals Certified".
Completion of the SFC course and/or passing the SFC exam is not a prerequisite for completing the Scrum Master Certified (SMCTM) or Scrum Product Owner Certified (SPOCTM) courses or their exams.
Scrum Fundamentals Exam Format
Both the course and exam are taken online. The course content will take approximately 10 hours to complete. The exam can be taken at any time after you complete the online course. The exam is un-proctored.
Multiple choice
40 questions for the exam
One mark awarded for every right answer
No negative marks for wrong answers
30 questions need to be answered correctly to pass
60 minutes duration
How to Gain Access to this Course & Certification
When you buy any of our online Scrum or Agile courses, you'll gain access to Scrum Fundamentals Certified.
Here's a quick introdution to our most popular courses. You can learn more about each course by downloading the PDF brochure or using the "Learn More" buttons to visit the full course webpage.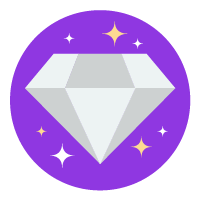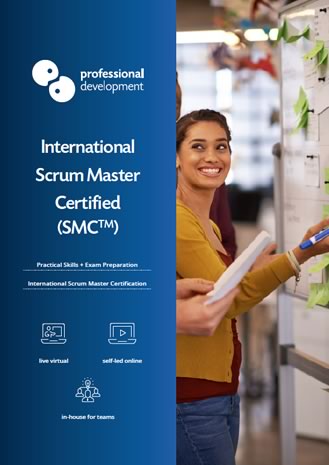 This online Scrum Master Certified (SMCTM) course will equip you with the knowledge and understanding you need to perform the role of Scrum Master.
Your online course includes all training materials, access to Scrum Fundamentals Certified, your Scrum Master exam, and your internationally recognised Scrum Master Certification.
Live Virtual Training: Attend Online Classes with a Scrum Expert
Our trainer-led Scrum Master Certified course is a fantastic option for those who prefer to learn in a focused, classroom-style environment.
You can view upcoming dates below and save a provisional place on our next course:
If you want to move into the key stakeholder role of Scrum Product Owner, this online training and certification is an excellent choice.
As with all of our online training, everything you need to learn and gain an international Scrum Product Owner certification is included in your course price.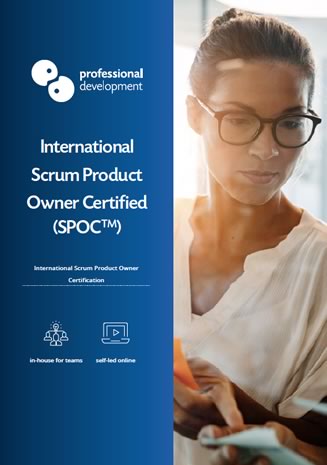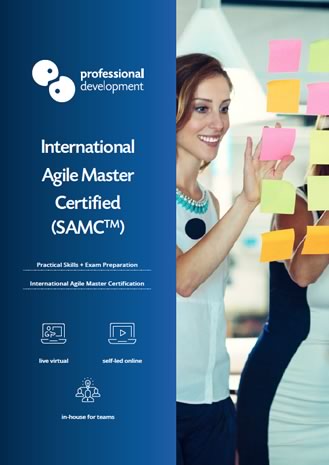 Agile is the 'parent methodology' of Scrum. If you'd like a broader introduction to responsive project management techniques, we recommend our Agile Master Certified online course.
You'll gain a strong understanding of Agile, along with its most popular frameworks including Scrum, Kanban, and XP. You'll also get access to SFCTM and achieve the internationally respected Agile Master Certified (SAMCTM) qualification.
Scrum Developer Certified is a great choice for anyone who is a project team member in a Scrum Team. "Scrum developer" refers to anyone who works on a project but is not the Scrum Master or Scrum Product Owner.
This is a great place to begin if you want to begin learning about Scrum.