How Can Agile Basics Help You?
If you would like to find a more flexible way to work, but don't want to completely change your approach to managing projects, acquainting yourself with the basics of Agile can give you:
A fresh perspective
New ideas
A way to make small adjustments with a big impact
Our Agile Foundation Course is a short, 1-day workshop that is designed for anyone who wants to gain an introduction to Agile along with practical techniques you can implement immediately in your day-to-day work.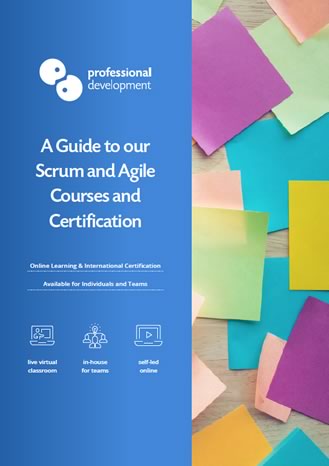 Get the Guide
Download our PDF Guide to Agile and Scrum Courses to learn how you can get started quickly with Agile.
Use the button below to download your 16-page guide instantly.
Get Guide
In this Article: