PDUs & Your Project Management Professional (PMP)® Credential
Did you know that all Project Management Professional (PMP)® credential holders must earn a minimum of 60 PDUs in every 3 year cycle to maintain their PMP® credential status?
In this short article, we answer the following questions:
What is a PDU?
The Project Management Institute (PMI)® defines a Professional Development Unit (PDU) as follows:
"Professional Development Units (PDUs) are one-hour blocks of time that you spend learning, teaching others, or volunteering." *
Each 1 hour of professional development activity is equivalent to 1 PDU
How many PDUs do I need?
The number of PDUs required depends on your PMI® Certification, but they must be earned every three years. Your three year cycle begins on the day you pass your PMI® exam.
Minimum PDUs Required
(in each 3 year cycle)
Project Management Professional (PMP)®
PMI Agile Certified Practitioner (PMI-ACP)®
Program Management Professional (PgMP)®
Total PDUs
60
30
60
Education PDUs
35
18
35
Of the total number of PDUs required, a specific quantity must be given to "Education PDUs", which are usually earned by attending different styles of training.
You must also earn a minimum number of PDUs within each of the skill areas of the PMI Talent Triangle® - Technical, Leadership, and Strategic and Business Management.
What is the PMI Talent Triangle®?
In addition to the requirement to earn PDUs, the PMI also require credential holders to earn PDUs through education and training courses ("Education PDUs") in three key employer-demanded skills areas.
Technical Project Management

- the skills competencies and behaviours to perform a job in the areas of project management.



Leadership

- the ability to articulate a vision and to guide or influence others



Strategic and Business Management

- the skills encompasing an overall understanding of business context and the ability to "join the dots" between a persons work and the larger organisational stategy in order to drive favourable project outcomes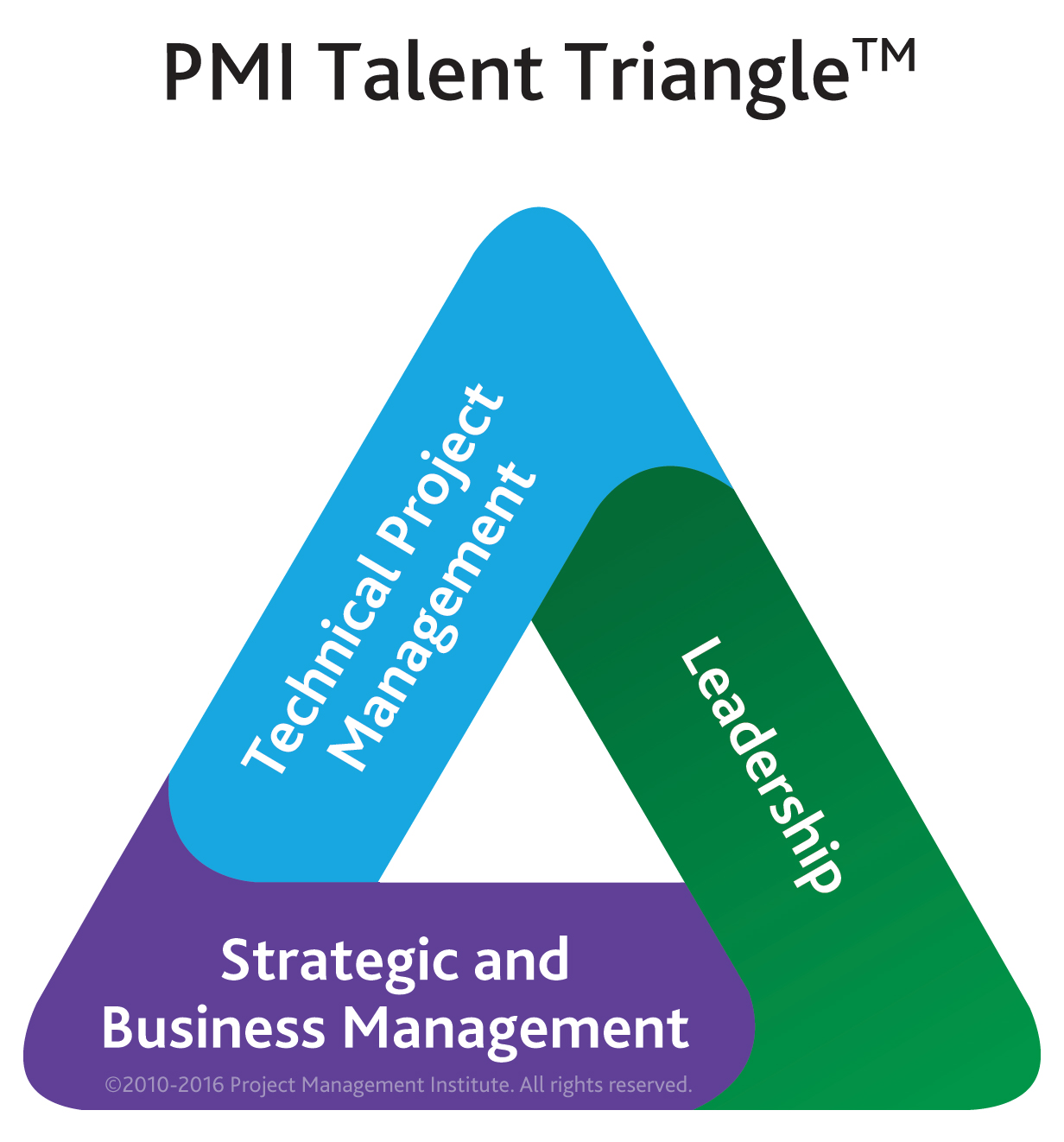 These make up the PMI Talent Triangle® and is designed to ensure that PMI® credential holders remain relevant and competitive. A PMI credential holder must earn a minimum number of Education PDU's in each of the three components of the Talent Triangle.
Education PDUs - Minimum Talent Triangle Requirements
Certification
Technical PDUs Required
Leadership PDUs Required
Strategic PDUs Required
Remaining PDUs - across any area of Talent Triangle
Total Minimum Required
PMP®
8
8
8
11
35
PgMP®
8
8
8
11
35
PMI-ACP®
4
4
4
6
18
Education PDUs can exceed these minimum amounts as there is no limit on the number of PDUs that can be earned in education.
How can you earn PDUs?
Although 60 PDUs may seem like a sizeable amount at first, you'll find that the natural continued professional development of any project manager will easily gather 60 PDUs over 3 years.
There are several ways to earn PDUs over each 3-year cycle, including:
Attend training courses recognised by the PMI® for PDUs.
Complete online seminars
Click below to learn more about PMP® exam preparation or to ask us about PDUs.
www.pmi.org/maintain
The PMI TALENT TRIANGLE and the PMI Talent Triangle logo are marks of Project Management Institute, Inc.