Stay Connected and Productive with In-Company Training Online
In-company (also known as "in-house" and "on-site") training has long been a popular choice for our corporate clients.
It is a focused and efficient way to achieve several key goals such as:
begin introducing a new skillset to a team
create a new culture within an organisation
bridge any skills or knowledge gaps within a team
resolve challenges or problems in a business or team
In the past year, we've seen a new goal added to this list: keeping teams connected while working remotely.
In this short article, we explore the benefits of in-company training and how our process works.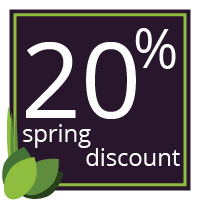 Claim 20% off In-Company Training
As part of our Spring 2021 discounts, we are currently offering 20% off our daily in-company training rates for all courses.
Use the "Get a Quote" button below to request a custom quote for your business and claim your 20% discount.
Get a Quote
Learn More
How we deliver in-company training
As in-company training requires such a tailored approach for each client, the process can vary slightly depending on your needs.
However, we will always cover the following steps:
Step 1: Consultation & Design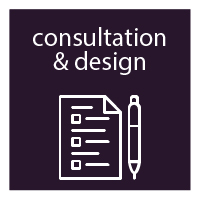 Once you get in touch with us about in-company training for your team, we'll arrange a consultation to assess your training needs.
This call will help us to get a clear picture of the training solution that will benefit your business most.
We will design a training programme that works towards achieving your goals. We can structure the course content to centre around the kind of work your team does and the challenges you face.
Step 2: Delivery: Online or In-Person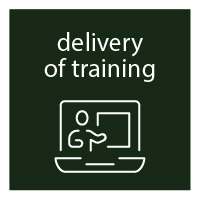 You choose the training dates and delivery style.
We can deliver training online in a live virtual classroom format or – if social distancing guidelines allow – we can come to your location to deliver training in person.
Live virtual training is a very popular option for teams working remotely.
Step 3: Follow Up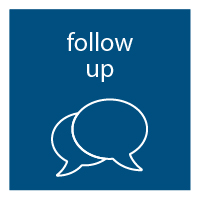 Following training, we will be in touch to review your team's experience and ensure that your training goals have been met.
In many cases, further development is desired through certification and specialised workshops.
If you would like to progress your team's development, we can work with you to create a programme unique to your business.
5 benefits of in-company training
There are many benefits you'll gain by completing an in-company training programme. Here are our top 5:
Team-Building and Connection




Attending training together helps a team to gel well and work better together. It can build a stronger sense of camaraderie and significantly improve how your team communicates with each other.

This has always been true, but has become much more important since the beginning of 2020.

With so many teams working remotely, staying connected and working well as a unit has become a greater challenge.

In-company training can help you to meet that challenge.

Tailoring




As we mentioned in our step-by-step process above, we will create a tailored training solution that meets your needs.

We can customise the course syllabus to focus on the kind of work you do and challenges your team face.

We can also create custom training, progression, and certification packages that fit your requirements precisely.

Budget-Friendly




Our in-house training rate is a per day rather than per person cost. This is always a cost-efficient option when there are several candidates for training, or indeed entire departments or organisations.

To help your training budget go even further, we are offering 20% off our usual in-company daily training rate for a limited period.

Consistency




By training entire teams or departments at the same time, you ensure that everyone has a consistent skill-set and level of knowledge.

This is particularly beneficial for any management, project management, process improvement, or training personnel.

Flexibility




Instead of having to link in with a public course schedule, you'll choose the training dates that work with your business calendar.

In the case of longer courses, we can stagger training delivery over several weeks if needed.
What is available?
All of our courses are available as in-company training programmes.
With 32 years of experience and a strong panel of trainers with varied subject-matter expertise, the scope of what we can deliver is very broad.
If you don't spot the programme you had in mind when you review our most popular in-company courses, get in touch with us directly by calling Freephone 1800 910 810 or via the "Ask a Question" button below.
Find the right solution for your team
If you would like guidance on the right choice for your organisation's in-company training, get in touch with our consultants.
We have ample experience creating custom training solutions for businesses of all sizes and types.
You can reach us by phone (Freephone 1800 910 810 or Dublin 01 861 0700) or by using the "Get a Quote" button below.