Your 2-Minute Guide to the PMBOK® Guide - 7th Edition
Published, September 2021
The PMBOK® Guide, 7th Edition is now available. The PMBOK® Guide, 6th Edition is still relevant. A new PMP® Exam came into effect in January 2021.
What does all of this mean for your PMP® study and certification?
This article is our quick, 2-minute guide to the new PMBOK® Guide – 7th Edition, answering FAQs and providing you with guidance on your next steps for PMP® certification.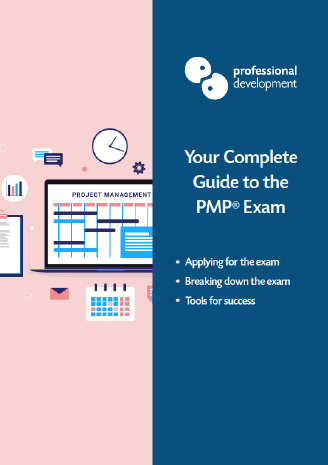 Ask us Anything
If we don't have the answer to your question here, get in touch with our team. You can ask us a question online using the button below or call us directly at Freephone 1800 910 810.
You can also download our handy PDF guide to the PMP® Exam. This guide includes plenty of information about getting started on your PMP® certification.
In This Article:
Why the new edition of PMBOK® Guide?
The PMI® publication A Guide to the Project Management Body of Knowledge - (PMBOK® Guide) has traditionally been updated every few years in line with an exam update or shift in the project management landscape.
In recent years, the pace and nature of projects has evolved significantly to require a blend of project management approaches.
The role of "project manager" now includes a new facet of having to identify what kind of approach - predictive, adaptive, or hybrid - will achieve the best results for each project.
The PMBOK® Guide – Sixth Edition (which is remains in use) began to focus on this important new element of the role and the significant consideration needed for traditional, agile, and hybrid approaches.
The 7th edition of the PMBOK® Guide also reflects these changes and provides supporting techniques and information for project managers in all sectors.
PMBOK® Guide 7th Edition – What is Changing?
The changes in PMBOK® Guide – 7th Edition are focused on 6 key areas: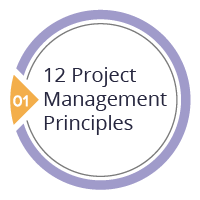 The Biggest Change: Process > Principles
Historically, PMBOK® Guide has been very structured around 47 processes that guided its approach to managing project.
The 7th edition sees a transition from focus on the 47 processes to 12 project management principles that guide project managers regardless of approach.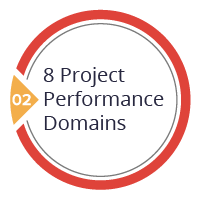 Knowledge Areas > Project Performance Domains
PMBOK® Guide – Seventh Edition brings a move from the 10 Knowledge Areas to 8 Project Performance Domains.
These domains are a set of activities that are important for achieving a successful project outcome.
Rather than being overly prescriptive, these domains include an outline of why each one is crucial to running an effective project.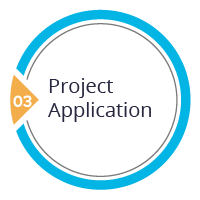 Project Application
This marks a shift from a "most projects, most of the time" mindset to "all projects, all of the time" philosophy.
Tools and Techniques
The 7th edition of PMBOK® Guide includes a new section, "Models, Methods and Artifacts".
This section incorporates an expanded list of tools and techniques, along with their application.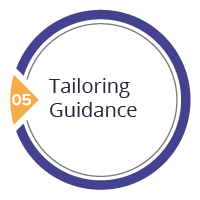 Tailoring Guidance
This is another new section to the guide, providing insights and guidance on how to tailor the project management approach to best suit the requirements of each individual project.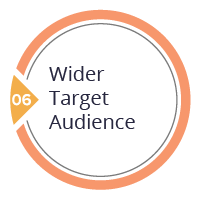 Widening the Target Audience
This edition of the PMBOK® Guide broadens its inclusivity from project managers only to anyone involved with a project.
At a Glance
There is a helpful infographic from PMI® that gives you a direct comparison between PMBOK® Guide 6 and PMBOK® Guide 7.
View PMI® Infographic
PMIstandards+TM
This is a new digital, interactive platform that works hand-in-hand with the PMBOK® Guide as a valuable resource for project managers.
The PMI® have created this platform to provide detailed guidance on how to apply different tools and techniques for successful projects.
It is available to PMI® members.
How does this affect the PMP® Exam and PMBOK® Guide - 6th Edition?
As the PMI® state in their helpful, FAQ document about the PMBOK® Guide – 7th edition:
"It is important to note that the PMP® exam is based on the Exam Content Outline, not on the PMBOK® Guide."
While the PMBOK® Guide is a key PMP® exam preparation resource, it is just one of a number of resources recommended by the PMI®.
In the above document, they also state that the current exam (active since January 2021) was designed to remain relevant for the foreseeable future.
This means that the 7th edition of the PMBOK® Guide does not signal a change to the PMP® exam.
When planning your PMP® exam preparation, it's more important to seek a training provider that offers a PMP® Course fully aligned with the PMI® Exam Content Outline (ECO) 2021 for exams taken from 02.01.2021, rather than focusing too much on the PMBOK® Guide editions.
Gain Access to both the 6th and 7th editions of the PMBOK® Guide
When you become a member of the PMI®, you get:
a reduced exam fee
a free PDF copy of both the PMBOK® Guide 6th and 7th editions
a free PDF copy of Agile Practice Guide, Project Management Institute, Inc., 2017
access to the PMIstandards+TM digital platform
The PMBOK® Guide and Agile Practice Guide are important resources for your PMP® study and exam preparation.
If you would prefer to have both editions of the PMBOK® Guide, membership of the PMI® is a budget-savvy way to gain access to both.
Is this a good time to go ahead with my PMP® Certification?
The PMBOK® Guide and PMP® Exam have never been more flexible and in tune with the goals, requirements, and challenges of project managers.
The changes introduced in the PMBOK® Guide 7th edition are designed to make your job as a project manager easier.
If you're thinking about getting PMP® certified, take a look at our intensive PMP® exam preparation course. Key features include:
full content alignment with the PMI® Exam Content Outline (ECO) 2021 for exams taken from 02.01.2021.
focus on a blend of predictive, adaptive, and hybrid approaches to projects.
live, online delivery by PMP® experts. Our PMP® courses are never pre-recorded, enabling discussion, Q&A, and supportive feedback in real time from your tutor.
90-day access to a premium, online PMP® exam simulator (includes 5 full exams and over 2,000 questions).
Talk To Us
Our consultants can offer answers to any of your PMBOK® Guide questions and advice on your next step towards a PMP® certification.
Call us at Freephone 1800 910 810 or use the buttons below to get in touch online.