What is the Average Six Sigma Black Belt Salary in Ireland?
If you are considering achieving a six sigma black belt certification, it is likely that you're already familiar with the role and that you have experience in process improvement.
Those thinking about becoming a black belt should study the different benefits that come with the qualification and change in role.
Of these benefits, the six sigma black belt salary tends to be the element many people zone in on first.
After all, if you are going to spend the time and financial investment necessary to gain your black belt, you want to know if it will positively impact your bank balance in the long run…
Get our Guide to Black Belt
For further insights into this role and how you can get certified, we recommend downloading our 16-page PDF guide to Lean Six Sigma Black Belt.
You can instantly download the guide using the button below.
Download Guide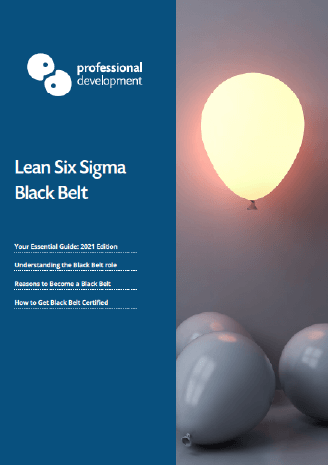 Is Six Sigma Black Belt Worth Achieving?
Knowing a little about what it takes to become a six sigma black belt can often prompt the question, "Is a six sigma black belt worth it?".
That question is so often asked, that we have created a separate article, focusing on the different benefits achieving a black belt can bring.
Read the Article
What does a Six Sigma Black Belt make?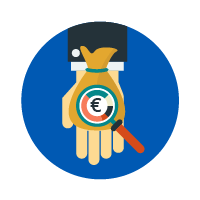 According to Payscale.com, one of the world's leading salary comparison tools, the average salary for a six sigma black belt in Ireland begins at approximately €60K. (*source)
As with any role, there are several varying factors that can impact your salary potential.
For example, with a black belt role, the following factors all play a part in how high a salary you can command:
your educational background
your experience, in particular with process improvement
the sector you work within
your geographic location
the role you are applying for
the organisation you would like to work with
Estimate Your Salary
Although it can be difficult to get a precise salary prediction unless you are aiming for a particular role, there are ways to begin creating a clear picture of what you can achieve.
Here are 3 tips for your research:
1. Ask Around

If you intend to stay within your current organisation, enquire about black belt level roles available or how this progression in knowledge and certification may impact your current salary and benefits.

2. Study Your Sector

Spend a little time researching jobs available on recruitment sites in your sector. You can gain insights into the type of role requirements you can expect and learn a little more about the salaries offered.

3. Explore Role Titles

As you research, bear in mind that the title "black belt" may not always be used. Terms like "continuous improvement manager" or "senior process manager" may be interchanged here.
Achieving Your Six Sigma Black Belt
There are many different training and certification programmes available, all with different merits and structures.
Our Lean Six Sigma Black Belt Course> is designed to equip participants with:
a strong understanding of and capability to perform the role of six sigma black belt in any environment.
advanced lean six sigma knowledge and skills.
versatile skills that can be adapted to respond to any situation.
two recognised and respected black belt qualifications (a Professional Development Lean Six Sigma Black Belt and the much sought-after ASQ Certified Six Sigma Black Belt (CSSBB)).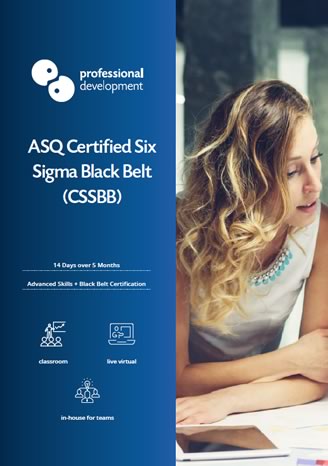 Learn More & Get Started
We run this 14-day programme twice a year, with very limited places available on each date.
You can view our next available dates below and hold a provisional place using the "Reserve" button.
October 11, 12, 13
Module 1
Reserve
November 8, 9, 10
Module 2
December 11, 12, 13
Module 3
January 15, 16, 17
Module 4
February 12, 13
Module 5
See more dates...
Ask Us About Your Black Belt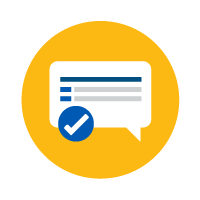 Whether you would like to learn more about how our programme works or if transitioning to a six sigma black belt role is right for you, we can help.
Get in touch to request a free consultation with our black belt certified, Director of Training. A consultation will focus on your own particular needs and background, determining if this is the best next step for your career.
You can contact us by calling Freephone 1800 910 810 or using the "Ask a Question" button below.