Why have we launched a 1-day Risk Management workshop?
Published February 4th 2021
If the past year has shown us anything it's that businesses need to be able to adapt and respond to changing circumstances.
We noticed a need for more focus on managing risk for businesses of all types and sizes.
Understanding how to identify potential risks helps to mitigate or avoid them altogether.
Learning how to put contingencies in place prepares your business or project for handling worst case scenarios.
This is what you'll learn to do on our 1-day Risk Management Course.
We Can't Predict Everything
Of course, another thing we've learned over the course of 2020 and indeed the beginning of 2021 is that we cannot predict and plan our way out of everything.
How can risk management help here?
Knowing how to plan for and respond to risk develops the right mindset for adapting and coping – even thriving – in less than ideal situations.
You'll understand the kind of actions you need to take to overcome a roadblock or even combat something as unknown and out-of-the-blue as a global pandemic.
Risk management is a skill-set that can benefit everyone, including:
Business owners
Managers and leadership teams
Project managers and teams
Process improvement personnel
Sales and marketing teams
Get Actionable Risk Management Skills
If you feel that risk management is something that could support you in your work and make a real difference in your business, take a look at our 1-day Risk Management Course.
Risk Management Course
Introductory Offer: €225 (live virtual classroom)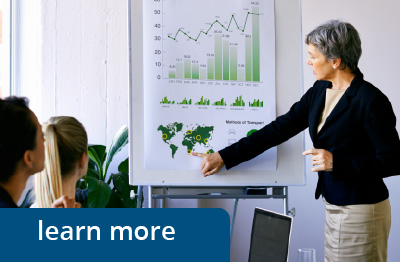 This course focuses on equipping you with:
A clear understanding of the principles of risk management


Practical skills and action plans you can apply to your work
Learn More & Get Started
For full course details, we recommend downloading our PDF brochure or visiting the course webpage.
Perfect Pairing: Resilience Training
The ideal partner workshop to this Risk Management Course is our 1-day Resilience Training.
Combining risk management know-how with a toolkit for resilience in the workplace equips you with a powerful set of capabilities for navigating difficult times.
Ask us Anything
If you would like advice on the right fit for your training needs, our experienced training consultants can help.
Use the "Ask a Question" button below to get in touch online. You can also request a call back, or call us directly at Freephone 1800 910 810 or Dublin 01 861 0700.