Scrum makes sense for your projects, your team, your business right?
It's a flexible way to manage projects, breaking them into chunks and delivering value consistently throughout the project lifecycle.
For those working within project teams that take on projects subject to changing requirements, Scrum project management is a no-brainer.
Can you take the broad concept of Scrum and run with it? Can you get by with a little online reading, or do you need to get trained and certified? Is training really necessary?
Well of course we're going to say yes, but rather than just giving you a biased answer from a training organisation, we have provided 7 solid reasons why it makes sense to complete your Scrum Master Certification this year …
In This Article...
1. The Scrum Framework needs your Attention
Like all brilliant philosophies, the concept of agile is
remarkably simple
. (Agile is the overall philosophy of which Scrum is the
most popular framework
for implementation. You can learn more about this
here
.)
Although the concept is elegantly simple, you must fully understand the
principles
involved and learn how to utilise the
processes
that comprise the Scrum Framework to be able to apply it with any consistent level of
success
.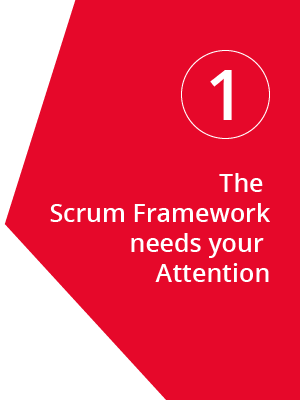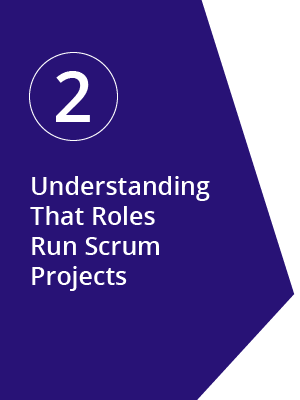 2. Know that Roles run Scrum Projects

The Scrum Team and its clearly defined roles and responsibilities are the key to running Scrum project management efficiently.

Within the Scrum Team, the Scrum Master is the lynchpin that enables everything else to work well. A good Scrum Master supports the rest of the team and creates an environment conducive to working with scrum processes.
3. You Need Confidence to get Scrum Right
Would you feel confident to handle the
full cycle of a Scrum project
based on a little reading and research? Don't get us wrong, we read and write a lot of
Scrum and Agile articles
- they are extremely useful for new and experienced Scrum Masters.
However, they cannot replace the confidence you gain from attending an
intensive training workshop
and receiving
feedback and guidance
from an experienced Scrum trainer.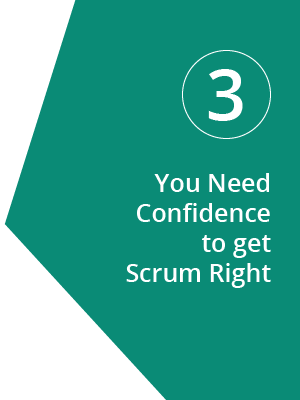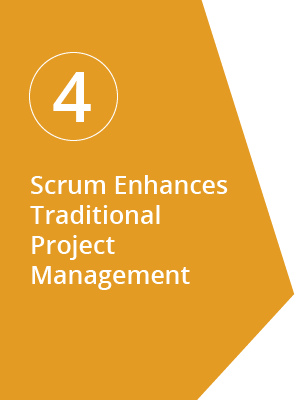 4. Scrum Enhances Traditional Project Management

If you're experienced with traditional project management methods, Scrum can be a great way to enhance what you already know and do.

You can combine Scrum with elements of traditional project management, or take ideas, processes or aspects of Scrum that you feel will make your current methods more effective.
5. Certification = Credibility

As with all project management methodologies, achieving an internationally recognised certification informs potential clients or employers that you understand the methods in question and are capable of correct implementation.

It also equips you with a widely recognised skill-set and understanding of Scrum terminology that will help you to work with different types and sizes of projects, in varied working environments.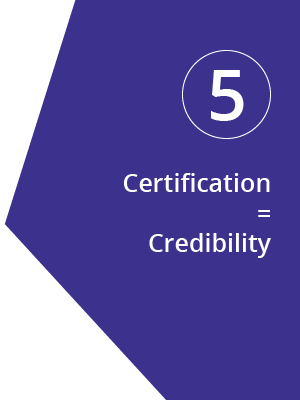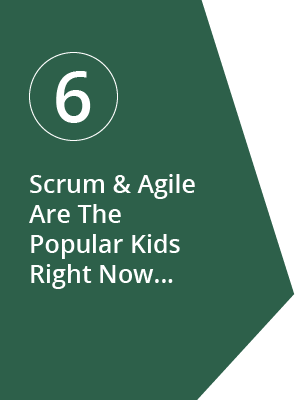 6. Scrum and Agile are the popular kids right now. That's not going to change
Agile and Scrum have
surpassed
the point of being "buzzwords". They are the fastest growing project management approaches on a
global scale
. This popularity has continued to grow for the past 7 years and is only
gathering speed and momentum
.
Getting on the Scrum ladder in 2019 is a
wise choice
for anyone seeking to keep their project management skills current and relevant. Can't decide between Scrum or Agile training?
Here's some guidance...
7. It doesn't take long to get Confident and Certified
With just
2 days of classroom training
and a self-directed learning period that can be completed on your own schedule,
Scrum Master Certified
is one of the most accessible qualifications for even the busiest of calendars.
What's more, your training, support materials,
exam and certification
are included in the €800 course fees.