Why is Scrum so Popular?
Scrum is one of the most widely-adopted forms of project management right now. For the past 10 years, it has been enjoying a growth spurt in popularity that shows no signs of slowing down.
If you're thinking about using Scrum, but are not yet convinced about whether it is the right option for you or for your business, this article will give you a better overview of who uses Scrum, how it is used, and why it makes sense.
Download Brochure
In this Article: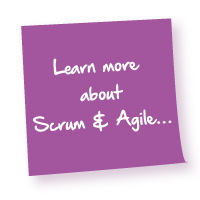 New to Scrum and Agile?

If you're completely new to the concepts of Agile and Scrum, why not take a 5-minute detour to read a few of our introductory articles before diving into this one?