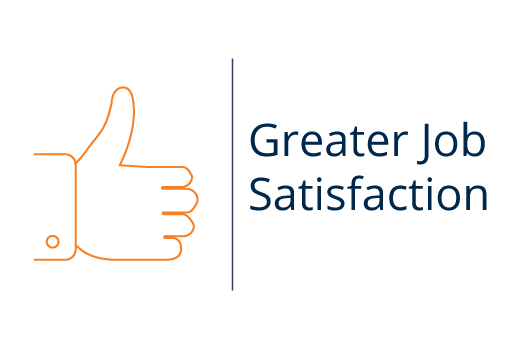 Greater Job Satisfaction
Through utilising the process improvement techniques of lean and six sigma, you'll achieve more from your role, gaining a higher level of job satisfaction.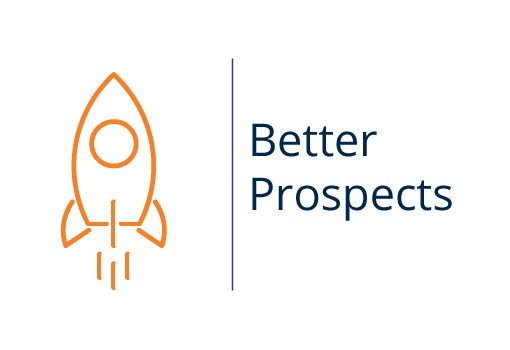 Better Prospects
These days, people need high quality products and services fast. Lean Six Sigma practitioners can achieve this goal, putting them in demand across the globe.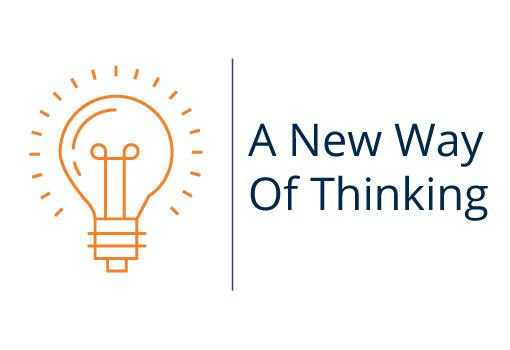 A New Way of Thinking
Lean Six Sigma is a fresh perspective on how we do things and how we can improve things. It will transform how you approach your work.
How long does it take to become a Lean Six Sigma Green Belt?
Using our 3-step approach, you can achieve a lean six sigma green belt in a short, focused time frame. Here are the steps to getting certified:
Step 1: Attend Training (5 Days) This Lean Six Sigma Green Belt course takes place over 5 days.
Step 2: Assessment Work (Up to 8 Weeks) Following training, you will have up to 8 weeks to complete the accompanying assessment work for grading.
Step 3: Get Certified (Between 1 – 3 Months) Depending on when you submit your assessment work, you can receive a notification of your grade within 1 month. You will receive your physical certification within 3 months.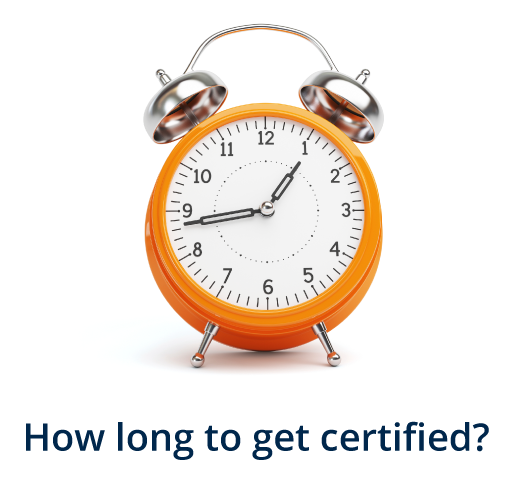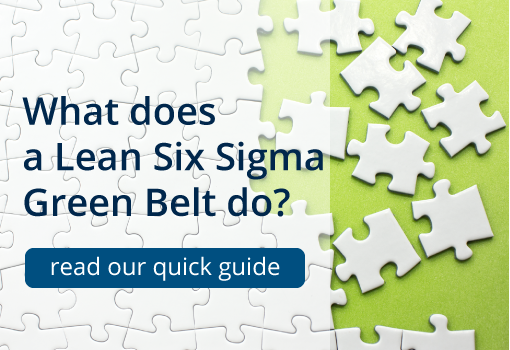 What does a Lean Six Sigma Green Belt do?
If you're thinking about attending Green Belt training, our short article "What is a Six Sigma Green Belt?" is a must-read. This article acts a short guide to the role and responsibilities of a Lean Six Sigma Green Belt.
This short article also delves into the top 10 benefits of getting trained and certified.
No previous experience is necessary. All you need to bring is an interest in learning Lean Six Sigma methodologies.
You will receive 2 certifications upon completing this course and its assessments. The first is a Professional Development Lean Six Sigma Green Belt Certificate. The second is a QQI Level 5 certificate in Lean Manufacturing Tools.
Manufacturing Tools is the official name of the course, but this course is by no means only suited to the manufacturing industry. We have participants from across a range of industry and business sectors on each course date.
The QQI code for this course is 5N5407 and it is a minor award worth 15 credits towards a major award on the National Framework of Qualifications (NFQ).
To achieve this certification, you must attend our 5 day Lean Six Sigma Green Belt course and successfully complete the assessment work that follows the course. During the course, your trainer will give you full details for your assessment submission.
No, although Lean originated in the manufacturing sector, the practical and versatile nature of these tools have led them to become widely used throughout many different sectors.
Lean Six Sigma can be effective in organisations of any size and industry.
Our Lean Six Sigma Green Belt course is an interactive, learner-focused workshop.
Theoretical learning is combined with practical application including project work, group activities and discussions.
Our trainers are experienced Lean Six Sigma professionals who have led business excellence projects and delivered breakthrough process improvements and cost savings across a range of business areas.
Here is the timeline for gaining a Green Belt certification with our approach:
Training (5 Days): Attend our Lean Six Sigma Green Belt course.
Assessment Work (8 Weeks): You have 8 weeks from the last day of training to complete and submit your assessment work.
Grading & Certification (1 - 3 Months): Once you have submitted your work, it must go through the correct grading and verification channels. You will receive a notification of your results approximately 1 month from your submission date. Your official certificate will be sent to you within 3 months.
Our Lean Six Sigma Green Belt is designed to equip you with the skill and knowledge you need to be able to contribute to and run Lean Six Sigma projects effectively.
We cover each step in the DMAIC Cycle used to implement process improvement, giving you a working understanding of how you can utilise Lean Six Sigma with success.
Our course costs €1, 295. This price includes everything you need to get trained and certified.
The price for our Lean Six Sigma Green Belt Course includes everything you need to gain versatile skills and become certified.
5 days of classroom training
Course materials
Assessment and certification costs
You can instantly book a provisional place on an upcoming Lean Six Sigma Green Belt date by using the Reserve My Place button on this page. Selecting any date in the "Next Green Belt Dates" section also enables you to reserve a place.
You can reach our training consultants on Freephone 1800 910 810 to discuss your place on any upcoming dates.