Your Complete Guide to the PMP® Exam (2021)
Published, September 2021
As you may already know, a new exam for the Project Management Professional (PMP)® credential came into effect in January 2021.
You can read more about what has changed in the new exam in our article, "PMP® Exam Changes".
This article is designed as your step-by-step guide to the current PMP® Exam.
We Cover: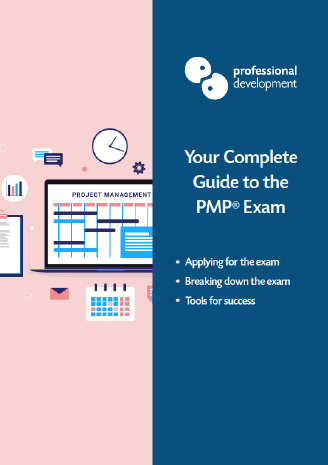 Download the Guide
You can download our handy PDF version of the information in this article. This guide also includes more detail about getting started on your PMP® certification.
If you don't find all the answers you need in our guide, we would love to hear from you. Use the "Ask a Question" button below to get in touch.