Resilience Skills: Key for Your Workplace Wellbeing
Our wellbeing at work is so important. With such a hectic and challenging year behind us, we are more aware of this now than we have ever been before.
Wellness at work is something we need to actively focus on and take steps to improve.
Among other factors, workplace wellbeing incorporates:
stress management
job satisfaction
respect while at work
work-life balance
One way to support your stress management is by developing resilience skills.
"Resilience" means being able to respond to unexpected circumstances and potentially stressful situations calmly and productively.
3 Ways Resilience Skills Improve Your Wellness at Work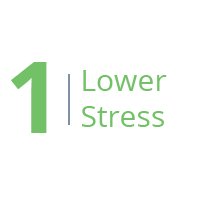 1. Stress Management Skills
When you acquire resilience skills through completing training, you will inevitably cover stress management techniques.
Our 1-day Resilience Training has a focused section on stress management, equipping you with methods and approaches you can use to turn the dial down on your stress levels during trying times.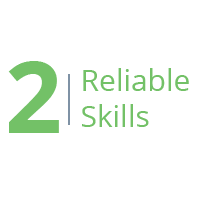 2. Ways to Respond, Not React
Being resilient means that you'll be equipped with tools to help you manage when things don't go as planned.
Through developing your resilience skills with training and practical application, you will possess techniques for handling any situation.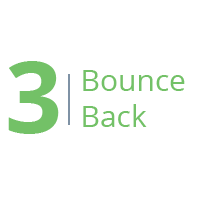 3. Bounce Back More Easily
During training, you'll discover how to adopt a different mindset that will help you transform how you experience challenging situations.
With resilience skills and understanding of your own reaction to challenging circumstances, you will be able to bounce back from a change or even crisis much more easily.
How Can You Get Resilience Skills?
The best way to gain a good foundation in resilience skills is by attending a focused training course, like our 1-day Resilience Training workshop.
This workshop is an excellent all-rounder, equipping you with versatile resilience skills you can apply in your own working situations.
We have limited spaces available on our July 13th course at an introductory rate of only
€175

.
Here's What You'll Learn:
Module 1 - Understanding Change & Self-Awareness
Understanding the change curve
How individuals and teams react to change and uncertainty
Thought patterns and physical reactions
Self-limiting beliefs and letting go
Recognising pressure triggers and taking responsibility for our reactions
Responding versus reacting
Module 2 - Building Resilience & Handling Challenging Situations
What is resilience, and can anyone learn it?
Developing positive thought patterns
Positioning change as a positive opportunity for improvement
Clarity of thought and decision making
Stress management
Bouncing back when things don't go as planned
Personal action plan