What is IT Service Management?
Published, January 2022.
Many people know the term "IT Service Management" – also called "ITSM" - but don't know what this term describes.
IT Service Management (ITSM) encompasses any activities or tasks associated with creating, supporting, or maintaining an organisation's IT services.
In this 3-minute guide, we will provide an introduction to ITSM covering: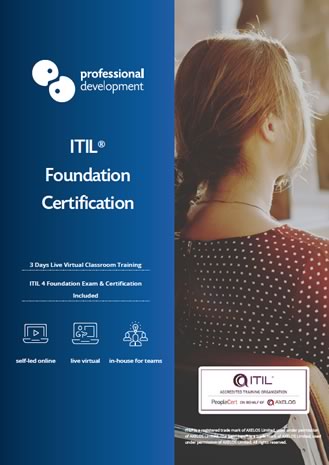 Get More Information
If you're interested in becoming an ITSM professional, certification is a must. We include more information about ITIL®, the most widely utilised ITSM certification and framework in this article.
You can also download a PDF of our ITIL® Foundation Course brochure instantly for more details about this globally adopted approach to IT service management.
What is IT service management?
As mentioned above, IT service management refers to any activities involved with delivering an organisation's IT services.
This can involve designing, operating, controlling, and improving IT services.
AXELOS, the owners of ITIL® define IT Service Management as:
"The implementation and management of quality IT services that meet the needs of the business.
IT service management is performed by IT service providers through an appropriate mix of people, process and information technology."
(
Source
)
The emphasis here is on "service", as opposed to the more technical "network" or "systems" management.
IT service management typically involves a process-driven approach, focusing strongly on the end user, quality of services, and on nurturing a continuous improvement ethos at all times.
IT Service Management links in with:
Lean Six Sigma and Process Improvement
Change Management
Risk Management
Project Management
System Analysis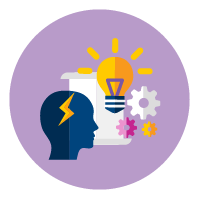 What is a "User"?
Throughout information on IT service management, you will see the term "user" applied frequently.
This simply refers to whoever will use the service.
This could be employees of the organisation, customers, or any other party who will interact with the IT service.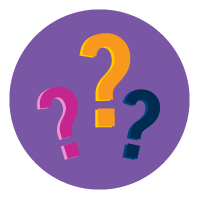 What is the difference between ITSM and ITIL®?
ITSM refers to the skill area and process of IT service management. ITIL® is a best-practice framework used by ITSM professionals.
You can learn more about the ITIL® framework and certification below.
What is an IT Service?
Nowadays, almost every part of any business involves an IT service.
If you think about the work you do, it is likely that you use at least one form of IT service regularly throughout your day.
It could be any of the following IT service examples:
an information management system
a CRM (customer relationship management) system
a booking system
your email
your telephone system
your printer
cloud storage
any software application that plays a part in your work
Why is ITSM important?
As IT services are now so central to our work, good IT service management will positively impact all areas within an organisation.
Some of the key benefits include: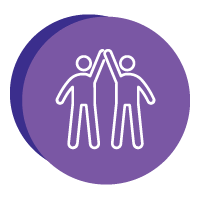 Happier Users
Whether the "user" is a client or employee, happier users = a more effective service.
All ITSM is keenly focused on the end user of the service. It aims to deliver an experience that meets the needs of users in the best possible way.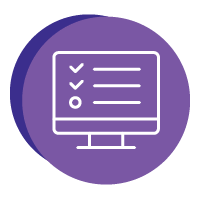 Meeting Precise Business Needs
Every organisation's IT requirements are different and should be considered and addressed as a unique solution.
Having personnel skilled in IT service management will ensure that your organisation has the most suitable IT services to help it thrive and grow.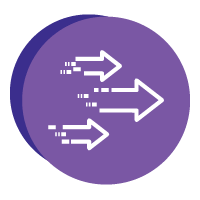 Improving Efficiency for All
So many of our processes and daily tasks rely on an IT service – emails, phone systems, printers, software applications, etc…
When good IT service management is in play, the users (this can be employees or customers) can get more value from their various IT services while finding them easier to use.
Through incident management (see below), they can troubleshoot any issues that crop up with an IT service, reducing downtime and often cutting back on the number of problems in future.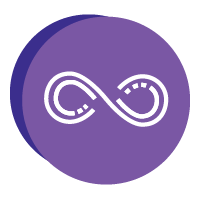 Process Improvement
Smart ITSM makes everyone's life easier.
Savvy organisations employ skilled, qualified IT service management personnel who collaborate with other teams to improve and streamline processes.
Implementing IT service solutions to handle repetitive tasks and automate workflows can have a transformative effect on business profit margins, a department's efficiency, and improve the working day of each employee.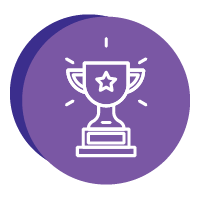 Better Overall
The benefits listed above all contribute to create a ripple effect through the business that facilitates:
improved productivity
lower costs
less waste
reduced risk
IT service management objectives
Within any business, the ITSM team in an organisation will tailor their objectives to align with the particular needs of the organisation.
However, in all cases some of the most common objectives for ITSM teams include:
Co-creating creating value through IT services.


Delivering IT services aligned with an organisation's needs and goals.


Continuously improving the quality and efficacy of IT services.


Utilising IT services to facilitate business growth.
IT service management roles and responsibilities
ITIL®, which is the best-known ITSM framework worldwide, incorporates 4 Dimensions (known as the "4 Ps" in versions 3 and earlier of the framework). These dimensions are essential to successful IT service management. They are:
People


Products


Partners


Processes
Two of these dimensions are related to roles, rather than items or events. This is no surprise, as people are the driving force of ITSM.
From large organisations with full teams or departments devoted to ITSM, to small businesses with a single person running the show, people are what matters most when it comes to ITSM excellence.
The number of roles will depend on both the size of your team and requirements of your organisation.
Typical roles within an ITSM team include:
Service desk personnel


Incident manager


Service delivery manager


Supplier and business relationship managers


System support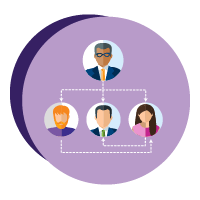 If you would like to explore more on roles and responsibilities within ITSM, we recommend reading BMC's detailed article, "ITIL & ITSM Roles and Responsibilities".