What is Agile Methodology? Your 5-Minute Guide
Originally published December 2017,
Updated December 2021
You have probably heard the terms "agile methodology", "agile project management", and "becoming more agile" cropping up more and more often over the past few years.
Agile has grown - and continues to grow - rapidly in popularity throughout all industries due to its positive attitude to change and early and frequent delivery of value.
We have compiled this article to answer to the question, "What is Agile Methodology?", along with other frequently asked questions.
Our goal is to give you a solid, easy-to-digest introduction to agile, along with some helpful resources and starting points for continued learning.
You will find everything you need to know in order to decide whether agile could be a beneficial project management methodology for your career, your team, or your business.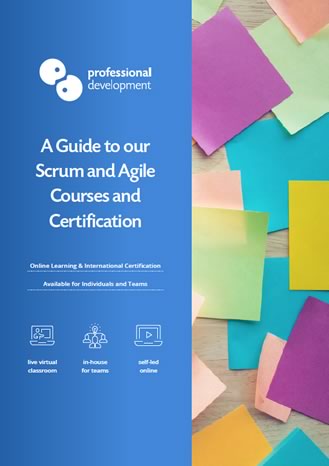 Get a PDF Guide to the Agile Certification & Courses
You can instantly download our helpful PDF Guide to Agile and Scrum courses and certification to help you get started.
This guide includes an introduction to the different courses and certifications we offer.
Jump to Any Section of the Article:
What is Agile? A Quick Definition…
Before we dive into the details, let's try to sum the agile methodology or philosophy up in two sentences:
Agile is a flexible, change-friendly approach to managing projects. It is designed to deliver value early and consistently throughout a project's lifecycle.
It already sounds appealing, but this definition hardly scratches the surface. Let's take a deeper dive into agile's benefits, characteristics, and inner workings.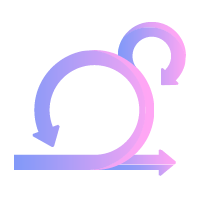 Origins of Agile Methodology
Although it's used almost everywhere now, agile originated in the software development sector. A quick Google search today will continue to pull in a lot of software-related results.
With its changing priorities and often difficult-to-define requirements, software development has always required a more iterative way to work on projects.
As far back as 1957, developers had been trialling different forms of flexible project management.
By the turn of the century, the industry was crying out for a more adaptable, streamlined way of handling projects. Here is where the now-famous Agile Manifesto comes in...
The Agile Manifesto
A group of 17 developers met in Oregon in 2000, and then again in 2001 in Utah to brainstorm a more iterative approach to software development.
As a result of these summits, The Agile Manifesto was published in 2001. It has become the foundation of all agile practices.
The Agile Manifesto outlined 4 values and 12 principles, which guide all agile projects.
Good to Know: Agile Methodology Applies Everywhere
It's important to note that this style of managing projects is much more relevant to every other sector than it initially appears.
What began in IT has become incorporated into every area of business and industry over the past 20 years.
Agile methodology's intuitive, adaptive style makes it a natural choice for many different kinds of projects.