Overcoming Communication Barriers: A 3-Strategy Guide
How many of your workplace challenges could be solved with better communication?
Probably more than you might realise. Good communication skills are incredibly powerful.
Although we all enter the workplace with basic communication skills in our possession, we often neglect to evaluate and develop these skills.
This can lead to communication barriers cropping up and causing low and high level chaos.
In this article, we discuss frequent barriers to communication and provide you with 3 effective strategies for overcoming barriers.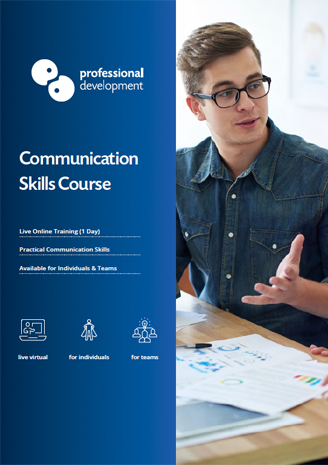 Solid Communication
The first step in overcoming communication barriers is to strengthen your own communication skills.
Our 1-day Communication Skills Course covers key skills you need, including listening skills, assertiveness, dealing with difficult conversations, and influencing skills.
Jump to Any Section: