Hybrid Project Management: Your Custom Fit for Successful Projects
Published May 7th, 2021
With the growth in popularity of Agile approaches to managing projects, there has been an assumption that project managers need to choose a path: traditional or Agile project management.
This is a misconception, and one that could limit both the success of your projects and the possibilities for your career.
Truly effective project managers are ensuring that they have both conventional and agile skills in their repertoire in order to create the most fitting, hybrid approaches for every project.
Let's take a look at hybrid project management, evaluating what it is, why it's useful, and how you can get up to speed.
In This Article
What is Hybrid Project Management?
A "hybrid" approach means blending two or more project management methodologies for use on a project.
It most often refers to the popular method of combining Agile with more traditional, Waterfall style approaches of project management.
This customised approach aims to combine adaptive (Agile) and predictive (traditional) project management approaches, taking the strengths from each to optimise project efficiency and results.
Why should I use Hybrid?
As Hubstaff's excellent article, "How to Make Agile Better with Hybrid Project Management" states:
"Hybrid works the way projects are actually run"
Through combining the strengths of two very different approaches to managing projects, you will create a tailored, adaptable solution for every project you run.
Conventional project management is a reliable, highly structured approach to running projects.
Agile is a flexible way to adapt to changing requirements and deliver value early and frequently throughout the project's lifecycle.
When you understand both approaches well, you will be able to create a blended (hybrid) solution for your projects that cherry picks the best of both worlds.
Who Uses Hybrid Project Management?
The use of a hybrid approach is becoming almost universal.
Teams, businesses, and frameworks that were traditionally focused on more predictive (conventional) approaches are blending more and more of Agile into their projects.
In the PMI® 2019 Pulse of the Profession Report, it is noted that 60% of innovative project teams surveyed were using hybrid approaches to managing projects.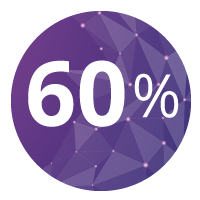 Why is Hybrid important for traditionally experienced project managers?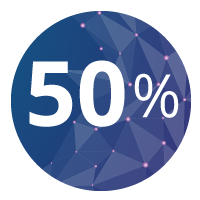 The Project Management Institute (PMI)® – one of the world's leading champions of excellence in project management and owners of the PMP® credential – are focused on equipping project managers with the hybrid tools and knowledge that are now essential for running effective projects.
50% of the questions in the new PMP® exam are Agile based.
The Project Management Professional (PMP)® credential is one of the longest-established project management credentials, known worldwide as "the gold standard" for experienced project managers.
Its move towards this blend of traditional and agile knowledge is a clear sign that all project managers need to be well-versed in utilising hybrid approaches.
In their 2020 Pulse of the Profession Report, PMI® state that "Ability is Agility" and that 70% of organisations surveyed are placing a high priority on a culture that centres on delivering customer value (a key feature of Agile approaches).
How can I learn to utilise a hybrid approach to my projects?
Training in both conventional and Agile methods is the best way to equip yourself with the knowledge and tools needed to create a hybrid framework for your projects.
Here are some of the most effective ways to get everything you need to begin utilising a hybrid approach to your work: