What is Lean Six Sigma?
Lean Six Sigma has become a buzzword in the past few years. Although it originated in the manufacturing sector, people are now realising that Lean Six Sigma can be beneficial in any industry.
Lean and Six Sigma are complimentary methodologies. When used together, they help to reduce or remove waste from a process, and deliver sustainable savings. Utilising Lean Six Sigma can improve productivity and profitability within a business too.
If you're wondering whether Lean Six Sigma could be a good fit for you, or for your team, take a quick scan through the questions below.
Sign up for Lean Six Sigma articles, tips & offers
Is Lean Six Sigma Right for You?
If you're unsure whether Lean Six Sigma is the right solution for you and your company, take a quick read to the following questions. If your answer is "yes" to any of the questions below, Lean Six Sigma could be the right choice for you.
Do you want to identify and eliminate non-value-add tasks in your workplace?
Do you want to find effective solutions to flaws in your processes, projects, or projects?
Are you looking for a fresh way to tackle existing problems in your working environment?
Would you like to standardise processes in your company, team, or department?
Do you have a need / want to future-proof a product or service?
Are you seeking ways to cut down waste in your business?
Are you aiming for more consistent, predictable results?
Is increasing productivity a goal for you?
Do you need to reduce costs?
Do you feel you would benefit from using a proven method for achieving results?
Get Started
Learn How to Implement Lean Six Sigma
If you answered "yes" to any of the questions above, Lean Six Sigma is the right choice for you. The first step to implementing process improvements with Lean Six Sigma is to learn about both methodologies. We offer 3 practical, certified courses in Lean Six Sigma.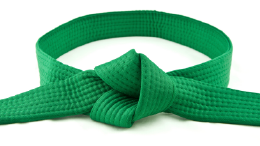 Lean Six Sigma Green Belt
This is an ideal choice for anyone who wants to gain confidence with, and an understanding of Lean Six Sigma methodologies. This Green Belt course runs monthly throughout the year in Dublin.
Green Belt Lean Six Sigma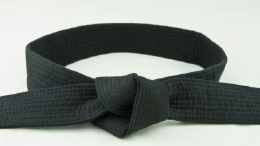 Lean Six Sigma Black Belt
Our International Black Belt course is designed for experienced process improvement practitioners, who want to progress their capabilities and gain international certification at Black Belt level.
Six Sigma Black Belt Course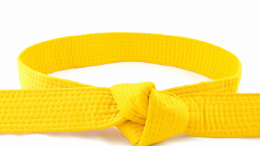 Lean Six Sigma Yellow Belt
We developed this Yellow Belt programme for organisations intending to introduce process improvement across a team, department, or organisation. It's an excellent way to equip your team with a consistent set of lean tools.
Yellow Belt Lean Six Sigma
Sign up for Lean Six Sigma articles, tips & offers