Thinking About Lean Six Sigma?
It seems like Lean Six Sigma is everywhere right now. Phrases like "the lean journey", "lean thinking" and "a lean six sigma culture" are used frequently by motivational business speakers and in case studies of successful organisations.
With so much buzz about Lean Six Sigma, you may want to learn more about what it is, how it works, and whether it's something you could use.
If you're wondering whether Lean Six Sigma could be a good fit for you, or for your team, this article could be the guide you need.
Jump to Any Section:
What is Lean Six Sigma?
Lean and Six Sigma are two different process improvement methodologies. They originated in different places at different times.
Six Sigma was developed in Motorola in the 1980s. Lean originated in the manufacturing sector, evolving from the Toyota Production System (TPS) in the 1990s.
Lean works to identify and eliminate waste, streamlining a process for maximum benefit. Six Sigma targets variations and defects, utilising a structured, statistical approach to reduce both.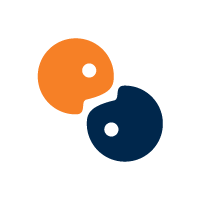 Why is Lean Six Sigma so popular?
Lean and Six Sigma are complimentary methodologies. When used together, they help to reduce or remove waste from a process, and can deliver sustainable savings.
Utilising Lean Six Sigma can improve productivity and profitability within a business too.
Read More
If you would like to learn more about Lean Six Sigma and why so many businesses adopt its usage, why not take a few minutes to read our popular articles, "What is Lean Six Sigma?" and "Lean Six Sigma – Explore the Benefits & Savings"?
Click below to jump to either article…

Who uses Lean Six Sigma?
Today, the answer to this question is "almost everyone"!
In the past 10 years, we've seen a rapid growth in Lean Six Sigma implementation across all sectors. It has expanded from origins in manufacturing to almost every area of business and industry.
Here are some areas where Lean Six Sigma is effecting transformational change:
Pharmaceuticals
Construction
Hospitality
Healthcare
Financial Services
IT Services
Engineering
Distribution
Telecommunications
Government and State Agencies
Travel
Retail
Electronics
Education