Your Guide to Lean Six Sigma Benefits
How can Lean Six Sigma make a difference in your workplace?
Every working environment can benefit from introducing some level of process improvement.
Lean and Six Sigma are two of the most popular methodologies for implementing process improvement measures.
Although they both originated in the manufacturing sector, the benefits and savings you can achieve through applying Lean Six Sigma can be enjoyed in every business and organisation, regardless of size or sector.
Get an Instant Overview
You can get access to information about our
Lean Six Sigma courses
by instantly downloading our PDF brochure.
Download Brochure
Jump to Any Section:
What is Lean Six Sigma?
Lean targets waste in a process, reducing or completely eliminating it where possible.
Six Sigma works to identify and remove variation in any given process.
When combined, Lean and Six Sigma are powerful process improvement tools, capable of transforming any project or working environment.
You can read more about the origins and application of Lean Six Sigma in our popular article, "What is Lean Sigma?" and download our essential PDF guide to Lean Six Sigma by clicking below.
What are the key benefits of adopting a Lean Six Sigma approach?
Lean Six Sigma is practised by implementing
the DMAIC Cycle
.
This is an improvement model centred around the key stages of:
Define


Measure


Analyse


Implement


Control
By following the DMAIC Cycle using a range of approaches and tools, you can achieve countless improvements and savings. Here are our top 12 benefits of utilising Lean Six Sigma through the DMAIC Cycle.
lower operating costs
more savings
elevated profit margins
reduced waste
higher productivity
shorter cycle times
increased revenue
improved process capability
better quality
faster lead times
increased capacity
improved team motivation
Sign up for Lean Six Sigma articles, tips & offers
What kind of savings and improvements can a Lean Six Sigma Project achieve?
We have listed some examples of benefits and savings that have been delivered by projects our Lean Six Sigma Green Belt delegates have worked on during their training with us.
This will give you some idea of what you can achieve by introducing lean six sigma to your working environment.
IT: Cloud Services
Project Goal: Reduce customer order processing time
Improvement: Reduced lead time to produce and fulfil orders by 78% from 18 to 4 days
Savings: €152K per year
Manufacturing
Project Goal: Improve cable manufacturing machine efficiency
Improvement: Reduced finished product waste from 52% (from 5.2% to 2.5%)
Savings: €94K per year
Healthcare Sector
Project Goal: Reduce patient hospital scan report time
Improvement: Reduced cycle time to complete and return patient scan reports to hospitals
Savings: €180K per year in financial penalties
Financial Sector
Project Goal: Reduce audit time
Improvement: Reduced audit time by 20% from 41 to 33 days per audit
Savings: €50K per year
Manufacturing
Project Goal: Reduce plastic manufacturing machine downtime
Improvement: Increased machine capacity by reducing downtime
Savings: €230K additional sales per year
How Can You Get Lean Six Sigma Benefits?
The concept of Lean Six Sigma process improvement seems simple from the outset. However, to reap the benefits and achieve sustainable improvements and savings, you need to understand how to apply Lean Six Sigma principles and tools correctly.
That's where training comes in...
New to Lean Six Sigma and Process Improvement?
If you're new to the concept of Lean Six Sigma, we have two great training and certification options to get you started.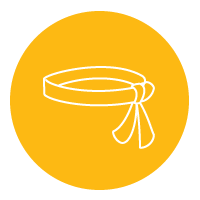 Yellow Belt
Our
Lean Six Sigma Yellow Belt Course
is a focused,
2-day introduction
to Lean and the concepts of Six Sigma.
You'll gain an understanding of
Lean and Six Sigma tools
, including the
DMAIC
problem-solving framework. This course also leads to a Professional Development
Lean Six Sigma Yellow Belt Certificate
.
Get Course Brochure
•
View Course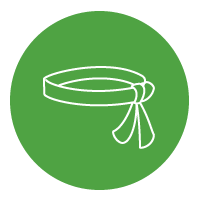 Green Belt
Our
Lean Six Sigma Green Belt course
is perfect for those who really want to
get to grips with process improvement
. It's a highly practical
5-day
workshop, which incorporates project work in the following 8 weeks. You can see some of the results achieved during this project work above!
No experience is needed. This course leads to
2 certifications
: a Professional Development Lean Six Sigma Green Belt, and a QQI Level 5 Certificate in Lean Manufacturing Tools.
It's an ideal place to begin
actively working on process improvement
while learning the ins and outs of Lean Six Sigma.
Get Course Brochure
•
View Course
Already Working with Process Improvement Projects?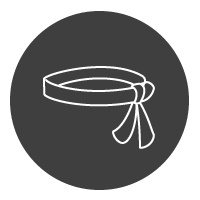 Black Belt
If you're already in the flow of contributing to process improvement projects, our Black Belt programme might be the right choice for taking
your skills and credibility
to the next level.
This
14-day programme
is delivered in short, focused instalments over 5 months, and leads to an
internationally renowned
, ASQ Certified Six Sigma Black Belt (CSSBB) qualification.
Get Course Brochure
•
View Course
Transforming Your Business with Lean Six Sigma
If you're looking for the right solution for training your team in Lean Six Sigma, or a specific aspect of process improvement, we can deliver a solution specifically tailored to your working environment.
Our in-company Lean Six Sigma courses include:
Certified Lean Six Sigma Green Belt
International Black Belt
ASQ Certified Green Belt
ASQ Certified Yellow Belt
FMEA Workshop
Lean Problem Solving
Process Mapping Workshop
Introductory Yellow Belt