What is a Lean Six Sigma Yellow Belt?
Published, 30th May 2022
Finding the right course and certification for your lean six sigma training can require a bit of research.
If you're just beginning your research, this article is an excellent starting point.
We answer the question "What is a Lean Six Sigma Yellow Belt?" by looking at the role of a yellow belt and who is suited to this role.
We also offer guidance on getting trained and certified, and provide resources for information on other lean six sigma roles and belts.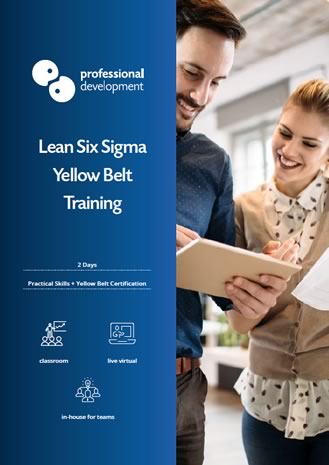 Get a Guide to Yellow Belts Instantly
Download our PDF Lean Six Sigma Yellow Belt brochure for an introduction to the role.
This brochure also contains full details about our yellow belt training and how you can get started.
Table of Contents
What are lean six sigma belts?
"Belts" are simply a way of categorising the different levels of knowledge, capability, and certification different lean six sigma practitioners possess.
There are 5 main belt levels:
White belt – has a general comprehension of process improvement and lean six sigma.
Yellow belt – has a strong foundational understanding of lean six sigma. Can run smaller process improvement projects and contribute to larger projects.
Green belt – possesses a confident capability with lean six sigma tools and techniques. Can run more complex, larger scale projects than yellow belts. Coaches and mentors yellow belts.
Black belt – advanced lean six sigma practitioner with plenty of experience. Leads cross-departmental and large-scale process improvement initiatives. Coaches and mentors all other belt levels.
Master black belt – a progression for those at black belt level. Master black belts can achieve the highest level of strategic improvements. They usually work as consultants.

What does a yellow belt do?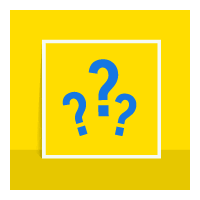 Lean six sigma yellow belt practitioners are valuable to any organisation.
They can run smaller process improvement projects, ideal for improving things within their own role or team.
With their solid lean six sigma knowledge, they are strong contributors to any larger initiative, supporting green and even black belts in their work.
Is yellow belt the right certification for you?
If you're at the beginning of your lean six sigma learning and certification and are looking for a shorter, introductory course, yellow belt is the perfect place to begin.
Through completing a yellow belt training like ours, you will gain:
A clear and useful introduction to lean and six sigma.
Practical skills you can begin using immediately within your own work.
A lean six sigma yellow belt certification.
We recommend yellow belt for those who:
Are curious about lean six sigma, but don't want to jump in with a more extensive course right away.


Don't have time to commit to our longer, green belt training (see below).


Would like to combine process improvement techniques with another role. For example, it is a great option for project managers expanding their capabilities.


Wish to slowly build their lean six sigma knowledge and certifications over time.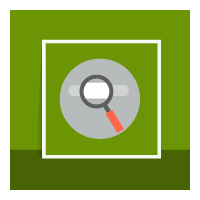 Looking for a more in-depth starting point?
Our lean six sigma green belt course is also suitable for those who are beginners or only possess a little process improvement experience.
It is a 5-day programme, which includes assessment work in the 8 weeks following training.