What is a Scrum Master?
Scrum Master is perhaps the most widely-recognised role within a Scrum Team. This could be because Scrum Masters play such a key part in implementing Scrum effectively during a project.
In this article, we try to answer the question "What is a Scrum Master" as fully as possible. We investigate what a Scrum Master does, where they fit within the Scrum Team, and examine why you might want to achieve a Scrum Master Certification.
Jump to any Section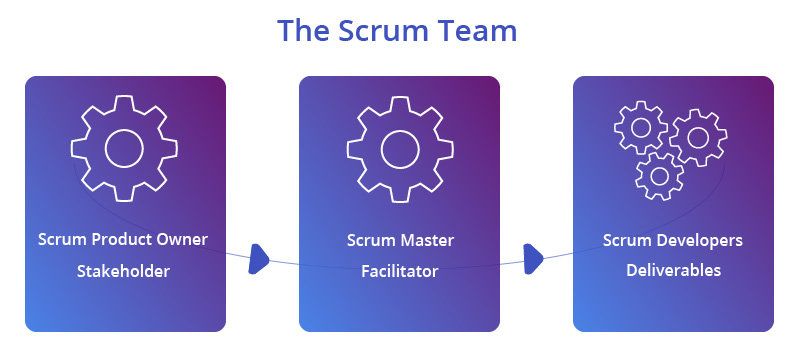 The Scrum Master within the Scrum Team:
The success of a Scrum approach to project management hangs on a motivated, self-organising team.
The Scrum Team has very clearly defined roles. It functions with plenty of communication, excellent visibility of task progression, and the knowledge that each member of the team is capable of handling their responsibilities.
What are the Roles in a Scrum Team?
Scrum Product Owner:

Often called the "key stakeholder". Defines priorities. Frequent contact with the customer and Scrum Master.

Scrum Master:

Crucial facilitator. Supports the Scrum Team. Works with the Scrum Product Owner to assess progress and reframe priorities where needed. Oversees the application of Scrum to project work.

Scrum Developer / Scrum Team

Creates the project's deliverables. Works on the project. Presents progress to Scrum Master and Scrum Product Owner.