What is the PMI®?
Since its founding in 1969, the Project Management Institute, PMI® has become internationally renowned as a preeminent body for championing excellence in project management certifications.
PMI® credential and certification holders are respected and highly sought-after by employers and clients at an international level.
PMI® Fast Facts
We've compiled some fast facts about the PMI®, and the qualifications available below.
You can also download our full guide to PMI® Certification by clicking here, or ask us a quick question about upcoming PMI® exam prep courses.
The Project Management Institute, Inc. (PMI)® was founded in 1969, in Atlanta, Georgia.
It is a not-for-profit association.
The PMI® standards for project management are among the most widely recognised on a worldwide scale.
There are PMI&reg chapters in more than 80 countries, including Ireland.
The PMI&reg have developed qualifications across a range of methodologies to suit all levels of project management experience.
PMI&reg qualifications are recognised as the mark of a skilled and competent project manager, and are in-demand by employers across the globe.
What is a PMI® Registered Education Provider?
PMI® Registered Education Providers (R.E.P) are organisations that have been approved by the PMI® to deliver training in exam preparation for PMI® qualifications.

We are a Registered Education Provider (R.E.P.) with the PMI®, and we offer several exam preparation courses and exam simulators to give you essential support on the road to achieving your PMI® credential or certification.

Which PMI® Certification is Right for Me?
There are many PMI® Certifications and Credentials to choose from. We offer exam prep for 3 of their most popular certifications:
Project Management Professional (PMP)® Credential


This is perhaps the most famous of all PMI® qualifications. The PMP® credential is designed for experienced project managers who want to solidify their experience, and be recognised as a high-calibre project management expert.

Certified Associate in Project Management (CAPM)® Certification


The CAPM® certification is perfect for those who want to achieve a respected international certification, but may not meet the eligibility requirements for the PMP® exam.

PMI® Agile Certified Practitioner (PMI-ACP)® Certification


If you've worked with iterative or agile project management approaches, the PMI-ACP® certification is a wise choice. This combines project management experience with the innovative agile project management principles.
Learn More About Our PMI® Exam Preparation Courses...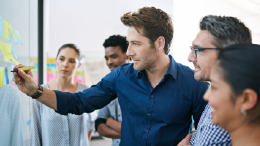 PMP® Course
Project Management Professional (PMP)® is globally recognised as the "gold standard" of project management credentials.
Details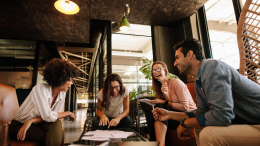 CAPM® Course
Certified Associate in Project Management (CAPM)® exam prep course is for new project managers, or those with 1 - 2 years experience.
Details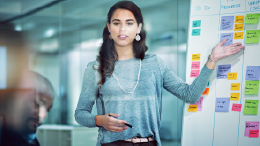 PMI-ACP® Course
Gain practical Agile skills and prepare to apply for and sit the PMI Agile Certified Practitioner (PMI-ACP)® Exam. (In-company only).
Details
Unsure which PMI® Certification is Best for Your Career?
If you aren't sure which certification will be the right choice for your project management career development, you can contact our training consultants by phone on Freephone 1800 910 810, download our guide to PMI® Certifications, or click below to Ask A Quick Question.
You may also find our article, "Choosing The Right PMI® Certification" helpful in your decision making process.

---
* source www.pmi.org