Is Agile Project Management Right for You?
Are you thinking about adopting an Agile approach for your projects, or gaining Agile certification to progress your career? This article can help you determine whether Agile is the right choice for you with 10 simple questions.
Covered in This Article:
Agile & Scrum Certifications at a Glance
You can get a great overview of our
Agile and Scrum
certifications and their benefits by
instantly downloading
our PDF brochure.
Why is Agile so Popular?
Agile project management is growing rapidly in popularity across the globe. Here are some of the main reasons why:
It's responsive, meaning it can handle change easily.
It's value-driven, delivering value to stakeholders and customers from an early stage in project work.
It's versatile and can be scaled for projects of varying size.
It works for a wide range of projects, in almost every industry.
You can learn more about the benefits of choosing Agile by reading through our article, "Why Choose an Agile Approach?".
How will I know if Agile is right for my Projects or Career?
The best way to determine if your business or upcoming projects will benefit from the use of an agile approach is to examine the characteristics of agile.
Adaptable

Agile is flexible and responsive, making it perfect for projects where the requirements are likely to change, or even if the requirements are difficult to define.
Value-Driven

It's also an excellent choice if delivering value early and throughout the project is something that sits high on your priority lists.
Team-Focused

Agile and Scrum are team-driven, encouraging a high level of team engagement, and clearly defining roles and responsibilities within the project.
10 Questions to Ask if You're Considering Agile
Is my working environment fast-paced?

Are the project requirements likely to change?

Do I need to be able to respond quickly to that change?

Am I looking for a way to achieve better visibility throughout the project?

Does my project cost, scope, and time need to be closely managed?

Do I need to deliver value to my stakeholders early and often throughout the project?

Are there currently productivity blocks within my working environment?

Could my project team benefit from more clearly defined roles?

Is regular, clear communication with stakeholders and team members key to the success of my projects?

Do I need to reduce risk in my project?
If you answered 'yes' to any of the questions above, it's a safe bet that you and your business can benefit from an agile approach to project management.
Gain More Agile Insight
If you want to
delve a little deeper
into why Agile might work for you, why not take a look at the following articles?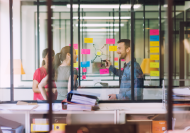 What is Agile?
Learn about the origins, benefits, and key principles of agile project management.
Read More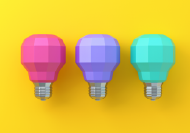 Why Choose Agile?
We look at whether choosing an agile approach is worthwhile for your project.
Read More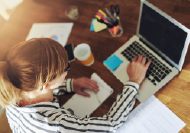 How to Choose an Agile Certification
If you've decided to go with Agile, this article will guide you in choosing the right path.
Read More