What is ITIL® certification?
ITIL® certification is the official framework of qualifications available to those who wish to train and certify in this subject.
It is a flexible, tiered system that enables you to focus on the knowledge route that best suits your work and / or career goals.
This short, introductory guide will give you an overview of the certification system and what's involved at each stage. We also include links to further reading and resources on this subject.
Quick Start with ITIL®
Download our ITIL® Foundation Course brochure to learn about the compulsory first stage in the certification hierarchy.
This brochure includes helpful information, such as answers to: what is ITIL®? what is IT service management? who attends ITIL® courses?
Get a Brochure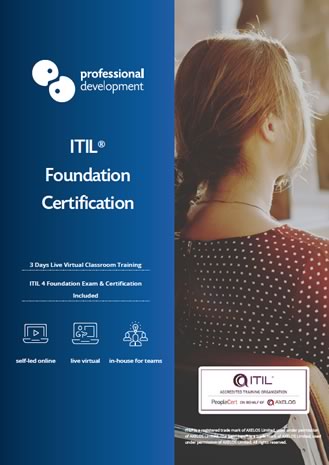 In this Article:
Is ITIL® Certification worth it?
Yes, absolutely!
If you are someone who works in or would like to work in IT service management (ITSM), it is important to strengthen your position with understanding of a respected knowledge system and with certification.
ITIL® is the world's most popular ITSM methodology. It is widely utilised, recognised, and respected on a global scale.
Achieving ITIL® certification gives you the best possible foundation for developing and progressing your career in IT service management.
Understanding the ITIL® Certification Scheme
There are 3 tiers within the ITIL® certification scheme. Here is a very quick look at these tiers: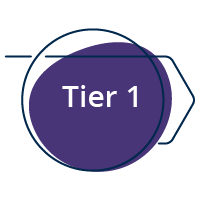 Tier 1: Foundation
No matter what your plan is, you must begin at Foundation level.
When covering the Foundation syllabus, you will learn the essentials of how to understand and utilise the ITIL® framework in your daily work.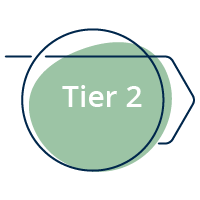 Tier 2: Managing Professional or Strategic Leader
Once you have achieved your Foundation level certification, you can progress to the next tier.
Here, the route splits into two possible paths, or "streams": Managing Professional (MP) or Strategic Leader (SL).
As you might guess from the name, Managing Professional is aimed at those who wish to run or manage IT enabled services.
Strategic Leader is designed to support leaders and potential leaders in utilising the framework from a more strategic, business transformational perspective.
While it is not necessary to complete both streams in Tier 2 to progress to Tier 3, you must achieve at least one of either Managing Professional or Strategic Leader.
There are different modules within each stream, covering very specific knowledge areas.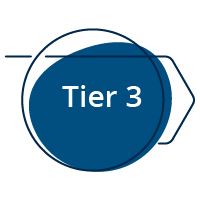 Tier 3: Master
ITIL® Master is the top tier of the scheme.
It has traditionally been designed for those who meet the following criteria:
successfully completed Foundation and all modules within a stream at tier 2 level
have several years of work experience within an IT service management role, preferably in a leadership position.
The Master certification of the current, ITIL® 4 certification scheme is currently in development and according to PeopleCert, will be available soon.
Where should you begin?
If you're unsure about any of the tiers – which stream to choose or whether you wish to progress onwards - do not worry.
As you complete the Foundation training and certification, you will gain a firmer understanding of the different streams available in Tier 2. You will also learn where your strengths and interests within the ITIL® framework lie.
This knowledge can help you to determine your path through the ITIL® certification scheme.
Getting Started with ITIL® 4 Foundation
Our self-led, online ITIL 4® Foundation Course makes it easy for you to begin whenever you are ready.
You will gain a 365-day access to the online learning platform. This enables you to take your time and work through the course syllabus at a pace that suits your learning style and your schedule.
Everything you need to learn and get certified is covered in your course price, including your ITIL® 4 Foundation exam.
We provide you with an exam voucher and when you feel ready, you can schedule your online exam directly with PeopleCert.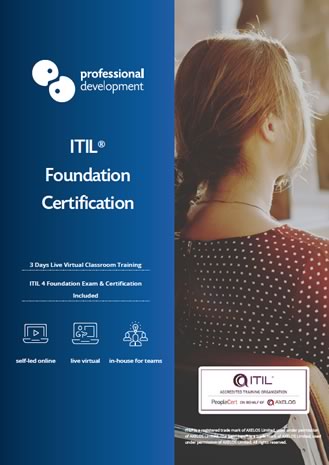 Resources and Reading
Here are 3 helpful resources for your ITIL® certification research:
1. Ask us Anything
If you have any questions about ITIL® certification, we would love to hear from you.
Get in touch with us directly by calling us (Freephone 1800 910 810 or Dublin 01 861 0700). You can also reach us online using the Ask a Question button below.
Ask a Question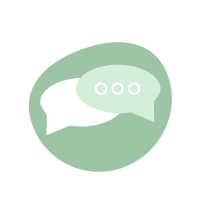 2. Download a Brochure
Our PDF ITIL® 4 Foundation brochure is a useful tool for anyone thinking about ITIL® certification.
You can download a copy of the brochure instantly using the button below.
Download Brochure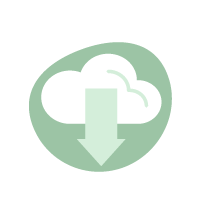 3. Read More
We recommend taking a few minutes to read some of our other articles related to ITIL®, such as: