What is ITIL®? Published, Monday 14th of November 2022
ITIL® is the world's best-known and most widely-utilised IT service management methodology.
This article will provide answers to some of the most commonly asked questions about the ITIL® framework and its associated certifications.
It will also offer insights into why it is such a valuable and important qualification for anyone who works in an IT service management (ITSM) role.
Get Our Complete Guide
If you're completely new to the concept of IT service management and ITIL® certification, we recommend downloading our PDF ITIL® Foundation brochure.
This brochure includes an introduction to ITSM, key information from this article, and guidance on achieving your certification.
Get a Brochure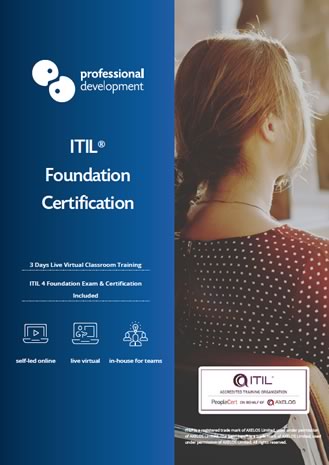 Table of Contents
What is ITIL® in simple terms?
ITIL® is a framework applied within any organisation to manage and optimise its IT services.
Technology has become central to almost every aspect our professional and personal lives.
Our extensive use of technology has prompted the growth of an IT service sector, dedicated to supporting and improving our experience with the IT services we use throughout the day.
ITIL® is a system understood and applied by ITSM professionals to carry out that support and optimisation successfully.
Quick ITIL® Facts
ITIL® stands for Information Technology Infrastructure Library.
It has origins in the 1980s, when the UK government agency, CCTA (Central Computer and Telecommunications Agency) began developing the foundations of what would eventually become ITIL®.
AXELOS owned ITIL® from 2013 until 2021, when PeopleCert acquired AXELOS.
The latest version of ITIL®, ITIL® 4 was released in 2019.
ITIL® is not specific to particular types of organisation. It can be adapted to suit any style or size of business.
What is ITIL® used for?
ITIL® is applied to provide an end-to-end service management solution in an organisation.
More than this, it is keenly focused on providing value to the business through its IT services.
Let's take a quick look at some of the key features ITIL® has that enable it to do this efficiently…
6 Key Features of ITIL®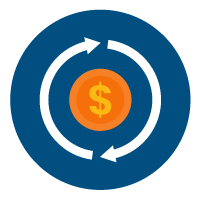 Providing Value
In any article or guide you read relating to ITIL®, you will find the word "value" cropping up repeatedly.
Providing value to the business as a whole through the successful management of IT services is a core principle of the ITIL® framework.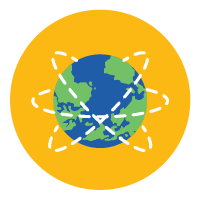 Holistic
Rather than zoning in on the IT services elements within an organisation, ITIL® is keenly focused on the business as a whole and ITSM's role to play in the strategic growth and improvement of the company.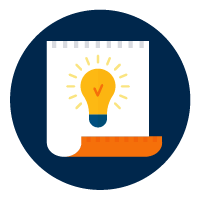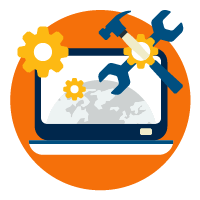 Adaptive
ITIL® is a flexible framework that can be applied to any kind of business.
Its procedures and tasks will be relevant in any IT services team.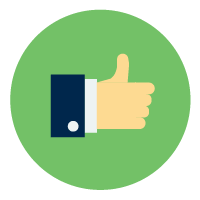 Customer-Focused
In its most recent iteration, ITIL® 4, the framework became even more customer-centric.
ITIL® practices prescribe clear and regular communication with all stakeholders.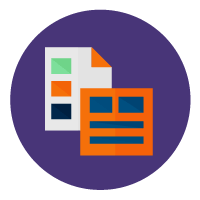 Standardised
As it is the world's most frequently adopted ITSM framework, its terminology and procedures are widely understood.
You could almost say that ITIL® sets the standard for ITSM practices.
What are the 5 stages of ITIL®?
The "5 stages" of ITIL® refer to the phases within the initiation and maintenance of an IT service.
They are:
Strategy
Design
Transition
Operations
Continual Improvement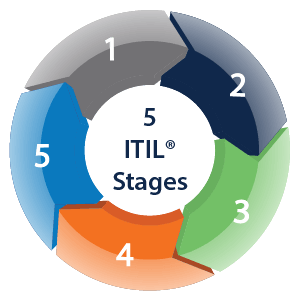 What is ITIL® certification?
As a respected, global leader in ITSM, ITIL® has a structured certification scheme.
This scheme is divided into 3 tiers, each of which recognises a different level of knowledge and skill with the ITIL® framework.
The 3 tiers within the system are:
1st Level: Foundation
2nd Level: Managing Professional and / or Strategic Leader
3rd Level: Master
You can read more about these different tiers and how they apply to you in our article, "What is ITIL® Certification?".
Read the Article
What is ITIL® 4?
As with all leading qualifications, ITIL®'s framework is continually reviewed and updated to match the ever-evolving requirements of the ITSM sector.
ITIL® 4 is the current version of the framework. It is the right option to choose when selecting a training and certification programme.
This version of ITIL® remains rooted in traditional ITSM processes and values, while bringing a stronger focus to:
The Service Value System (SVS)
Alignment with other, complimentary methodologies (Agile, Lean, DevOps)
Flexibility
Collaborative communication
How can you get ITIL® certified?
Getting started with ITIL® training and certification is easy.
You must begin at Foundation level to ensure you understand and are confident with the fundamental knowledge areas and tools within the framework.
Our self-led, online ITIL® 4 Foundation Course is a very convenient way to achieve this certification.
Key Features
Begin when you are ready
Learn at your own pace
Everything is included (training, materials, exam, certification)
Learn with an ATO (Accredited Training Organisation)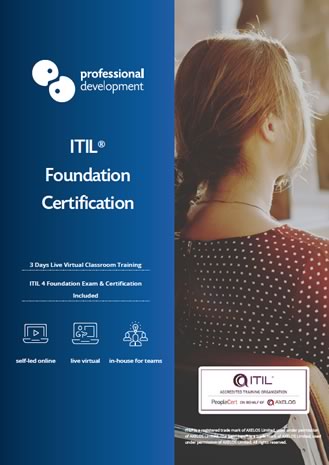 You can learn more about our ITIL® 4 Foundation Course by downloading our brochure or visiting the dedicated course page using the buttons below.
Further Reading and Resources
Talk to Us & Get Tailored Advice
If you're interested in ITIL® 4 for your or your team's development, get in touch with us.
We can offer advice on getting started or creating a custom solution for your team.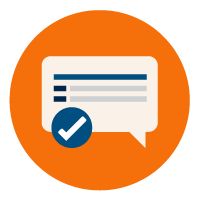 Download our Brochure
Our 20-page ITIL® Foundation Course brochure is the perfect companion for making your decision.
This brochure includes helpful answers to key questions, such as:
-
what is
IT service management?
- what is
ITIL®
?
-
who completes
ITIL
®
training?
Get a Brochure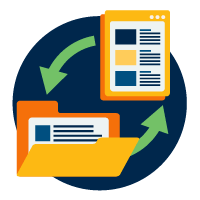 Read On…
Here are some follow-on articles and resources to read up on before making your choice: