Our Top 10 Lean Six Sigma Green Belt Benefits
Originally Published, 2018. Updated March 2022.
There are so many excellent reasons to achieve a lean six sigma green belt certification.
In fact, over the past decade we have found that it is consistently the most popular process improvement qualification we offer.
This article looks at why opting for green belt training and certification is such a wise choice.
We focus on lean six sigma green belt benefits, both for your own career and for any organisation you work with.
Get the PDF Guide Now
Download our 16-page PDF Guide to Lean Six Sigma for a complete introduction.
This guide includes information on the origins and benefits of lean six sigma, understanding different belts, and getting certified.
Download Guide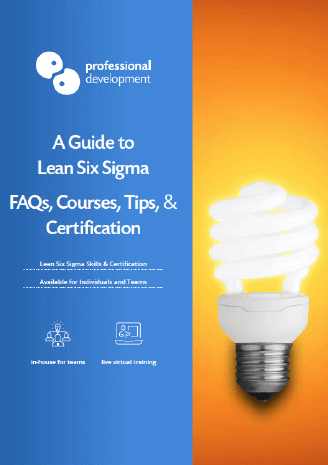 In This Article:
You can use the index below to jump to any section.
What is a Lean Six Sigma Green Belt?
There are different "belt levels" or roles within lean six sigma projects. Each belt level possesses a different stage of lean six sigma knowledge, capability, and experience.
Green belts have a strong understanding of lean six sigma principles and techniques. They can confidently manage process improvement projects.
New to Lean Six Sigma?
If you're new to lean six sigma and want to find out more about this role, take a look at our in-depth article, "What is a Six Sigma Green Belt?".
How Important is a Green Belt?
Green belts play a key role in any business or organisation working towards a lean culture, or beginning to implement more efficient processes.
They can lead medium scale process improvement projects and actively support more experienced, black belt level practitioners in larger, more complex initiatives.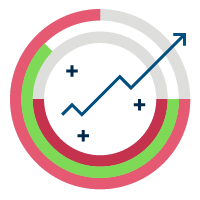 In addition, green belts can mentor those with less knowledge in the correct application of lean six sigma tools and techniques to their work.
As you might imagine, with such a versatile and useful skillset, qualified lean six sigma green belt practitioners are in demand throughout all sectors.
5 Benefits for Your Career
These 5 benefits are focused on how achieving this certification can lead to a higher level of satisfaction in your day to day working life, and open up new opportunities for your career.
1. Gain an understanding of Lean Six Sigma tools and techniques
No matter where your career takes you, your green belt knowledge and skills will be great assets.
Understanding approaches to process mapping, identifying areas for improvement, and knowing how to use tools to carry out these improvements will prove invaluable in every work environment.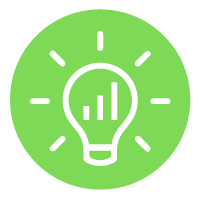 2. Confidence and practical skills
Any green belt certification training worth considering will include practical learning to promote knowledge retention and instil confidence.
You will leave feeling sure of your own capability to plan and execute process improvement projects.
Read "About our Lean Six Sigma Green Belt" below to find out how we achieve this.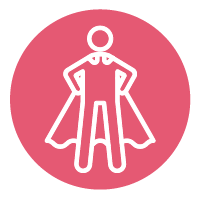 3. Supercharge your career
Certified lean six sigma practitioners are like gold dust throughout all sectors.
We live in an age of fast-paced growth and change. Those who can get the most from every process within a business are sought after by companies in every industry.
Anyone with a recognised green belt certification underlining their knowledge will have an edge when it comes to the best roles and most exciting projects.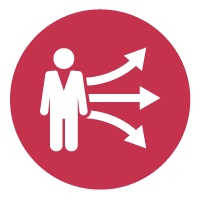 4. Satisfaction
Never forget the importance of job satisfaction. Successfully implementing lean and six sigma methodologies is hugely rewarding.
Working in a green belt role means you will always have new challenges to rise to, interesting problems to solve, and fresh strategies to devise.
It is a perfect role for those who want to remain inspired by their work.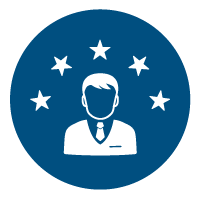 5. Options for progression
Although you can feel happily challenged at a green belt level for several years, you always have the option to progress to black belt practitioner level once you feel ready.
Lean six sigma black belt practitioners have a whole new set of goals and areas of responsibility.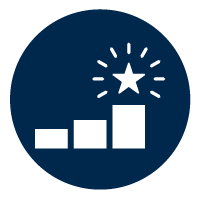 5 Benefits for Your Organisation
In addition to perks on an individual level, having a certified lean six sigma green belt benefits any organisation you work with.
Here are 5 skill areas that green belt practitioners possess and implement to improve things within their working environment.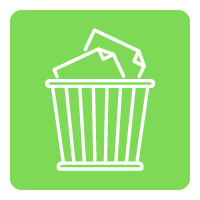 1. Reduce Waste
All organisations would like to get rid of, or at least reduce waste in their business processes. If you are the person who can make that happen, you will be highly valued.
As lean targets waste, part of your green belt training will centre on how to identify and eliminate waste within a process.
2. Improve quality and efficiency
By utilising lean and six sigma tools, you can determine how to improve how things work in each area of the business.
You will also contribute to implementing safeguards against defects and mistakes in a process, thereby improving the quality level and efficient running of the business.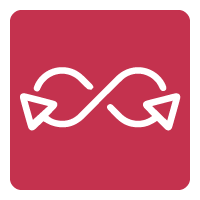 3. Deliver sustainable savings
Waste reduction, better quality, and higher levels of efficiency and productivity all lead to savings across the board.
What's more, the structured approach of lean six sigma ensures that these savings are sustainable year on year.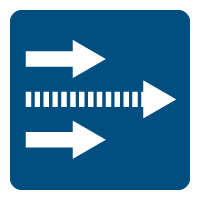 4. Gain a competitive edge
Successfully implementing a lean six sigma culture guarantees that your organisation is working towards performing at an optimum level.
This gives the business an edge over competitors who are working harder, rather than working smarter.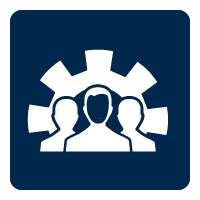 5. Implement a process improvement culture
Continuous improvement is most effective when adopted across an organisation as a strategy and company-wide mindset.
Green belts feature prominently in championing a culture of process improvement within any business. They mentor those with less experience and knowledge and lead by example.
How can you achieve a lean six sigma green belt certification?
There are many options available for those seeking green belt certification. For the purposes of outlining the path to getting certified, we have given our programme as an example here.
About our Lean Six Sigma Green Belt
Delivery Style
Our programme strikes a balance between the necessary theoretical learning required with lean six sigma and a practical approach that cements both your knowledge and confidence.
As part of the course and of your assessment work, you will apply your learning to a process improvement project of your choosing. This can be a live process currently in use, or a hypothetical process.
You can learn more about this and about the certification process by downloading our PDF brochure.
Training Format
This course runs throughout the year as live virtual training delivered by lean six sigma experts.
Live virtual training enables the positive learning environment of a classroom-based course while connecting online from home.
This green belt training is an excellent option for anyone who wants to achieve a recognised qualification alongside practical skills and knowledge.
What is Included?
5 days of live virtual training with an experienced lean six sigma tutor
Professional Development certification
Supporting course materials (slides, templates etc.)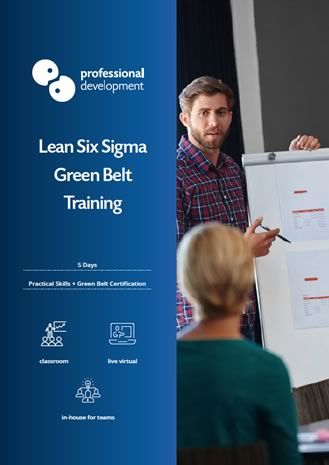 Trusted For Lean Six Sigma Training By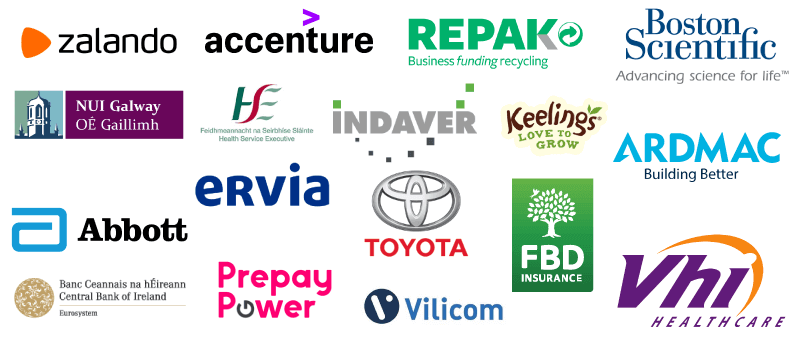 What clients say about our Lean Six Sigma Online Courses
Here's what some of our recent participants on live virtual Lean Six Sigma courses had to say about their experience:
I received good support from Professional Development, from booking this course, for making sure I was prepared for this course before it began and in the aftermath of taking this course. I would highly recommend anyone else do a course with Professional Development, as both their training and administration team offered me high quality support throughout my training.

Programme was very well organised – specifically, with the extensive use of the Dropbox, I could easily access any slides, supporting documents etc. both during and after the training. Content was provided in a clear and concise manner – there was ample support and clarification being provided by the trainer any time anything was unclear.

I would rate the service provided to me by my training consultant plus the booking process 10/10. I was given ample information to access the course, supporting documentation and slides to navigate the course content and any queries I had in relation to the course were responded to quickly and efficiently.

One of the strengths of this course that was greatly appreciated was the constant discussion around the assignments. Once new information was covered in the course, the assignments would be reviewed and any questions asked around what was required. Another strength of this course was the well organised Dropbox, which made following along with the slides and reading documents outside course hours incredibly accessible.

The live virtual classroom worked well beyond my expectations. A few exercises, especially team exercises, could have been improved if they were held in-person, however taking the current situation into mind, the virtual classroom worked smoothly, team exercises were easy to co-ordinate and apart from minor technology issues, the overall experience was good.

I had a very good experience and impression of the course. The trainer was very clear in explaining various subjects and the discussions & exercises were very productive.

This experience helps to give me a structure or a defined approach to analyse and or solve problems arising in my field of work.

Strengths of the course were theory & practice given; the virtual delivery was very good and interactive, exceeding my expectations.

The course was very good and the trainer excellent. Some discussions & exercises were very useful and I liked spending time on my project and hearing about other projects in the break outs.

Virtual delivery was very good and I don't think face to face would have been any better. It's a heavy topic and I don't think face to face would have improved that.

My experience with Professional Development was very positive, the course was well organised, training consultant 5/5 and the trainer is experienced, with a really good voice, easy to listen to.

The Six-Sigma Lean green belt course was fantastic. The coach was incredible, very patient, open to questions and extremely helpful. Also, after the course he was always available by email for questions and comments.

The course was well organised and structure, lots of good material and very professionally delivered.

I will definitely recommend it. I'm really, really happy and now considering the next level, black belt.

Further Reading and Resources
Here are some recommended next steps for your lean six sigma research:
1. Talk to a Consultant
Our training consultants are an excellent source of advice and guidance on choosing the right option for progressing your career.
You can reach our team directly by phone (Freephone 1800 910 810) or online using the "Ask a Question" button below.
Ask a Question
2. Download a Guide
For more detail on process improvement, lean six sigma, and getting certified, download a PDF copy of our Guide to Lean Six Sigma.
This 16-page guide includes more on the benefits of lean six sigma, understanding different belts and roles, and choosing the right course.
Download Guide
3. Read more Articles
Our lean six sigma blog is a helpful resource for all things continuous improvement.
To follow on from this article, we suggest reading: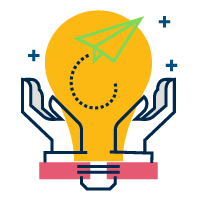 Never Miss an Update
You can stay up to date with our lean six sigma articles, guides, and special offers by subscribing to our updates.
We don't email often, but when we do, we will send you helpful information and first-look offers.