What is a Six Sigma Green Belt?
Originally published, 2018. Updated, February 9th, 2022.
No matter where you are in your lean six sigma or process improvement research, you will undoubtedly ask or have asked yourself the question "what is a six sigma green belt?".
This short introduction is the perfect place to begin building a picture of what green belts do and whether this is the right role for you.
We look at what green belts are, what they do, and how they make a difference in the workplace.
We also outline 10 reasons why getting trained and could elevate your career and expand what's possible within your role.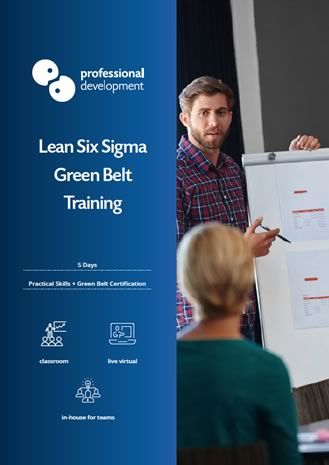 Download a PDF Brochure
You can download our lean six sigma green belt PDF brochure instantly using the button below.
The brochure includes key information from this article, plus a detailed introduction to our focused, certified course.
Covered in this Article:

Understanding Lean Six Sigma and Belts: A Quick Note
If you're interested in learning how to make improvements within any business role and deliver sustainable savings, it's no surprise that you've landed on this page.
Lean thinking and six sigma processes are becoming increasingly important in an economy geared towards doing more with less.
Green Belts are key players in this thriving, streamlined business environment.
To understand what a green belt does, you need a clear picture of lean, six sigma, and how they are combined as a dynamic duo.
If you have a little time, why not read our detailed article, "What is Lean Six Sigma?" to delve deeply into the origin and outline of these process improvement methodologies.
For the purpose of this article, here is our shortest description of lean six sigma:
Lean is geared towards identifying and eliminating waste.
Six sigma focuses on statistics to reduce variations and defects in a process.
Both are effective as standalone methodologies. When used together, they are transformational.
What are six sigma belts?
The 'belt' system applies mostly to six sigma. It is a way of structuring the level of knowledge, input, and responsibility of each six sigma practitioner.
You can get a full outline of the different belt levels and their roles within lean six sigma by reading our article, Understanding Lean Six Sigma Belts".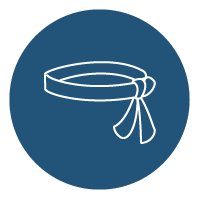 What is the Difference Between Lean Six Sigma and Six Sigma Green Belt?
Some certifications focus solely on the six sigma methodology and therefore name their credentials simply "six sigma" rather than "lean six sigma".
Other programmes and certifications, such as our lean six sigma green belt, combine both approaches.
We have chosen this method of learning both lean and six sigma, as it gives each practitioner a fully rounded knowledge of how to transform a business environment.

What is a Six Sigma Green Belt?
The best way to begin defining a six sigma green belt is by explaining their position within the six sigma belt ranking system.
Green belts are at the third level of the system. They are more knowledgeable and skilled than white and yellow belts, though not as advanced or experienced as black belts.
A six sigma green belt practitioner is someone with a confident understanding of lean six sigma and the capability to apply the principles to live projects.
Green belts are instrumental to the progression of any process improvement project. They work closely with Black Belts to achieve significant improvements and savings.
Read on to the section below, "what does a green belt in six sigma do?" for more insights into this role.
What Does a Green Belt in Six Sigma do?
Here are some of the cornerstone characteristics and activities of a lean six sigma green belt role:
A green belt is someone who is actively involved in process improvement projects, often under the guidance of a black belt practitioner.
Green belts work towards solutions and are key contributors to the progress and success of any process improvement project.
They can plan and manage process improvement initiatives within their own sphere of influence.
Often, green belts will mentor and guide yellow and white belts in best-practice application of lean and six sigma techniques.
Is a Lean Six Sigma Green Belt Worth it? (10 reasons)
Yes, a green belt certification and the skills and knowledge that accompany it are certainly worth achieving.
There are many reasons to choose to work towards a lean six sigma green belt certification.
Here, we have summarised 5 benefits for your career and 5 reasons green belts are so valuable for any organisation.
5 Benefits for Your Career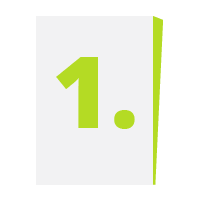 1. Understand Lean and Six Sigma tools and techniques.
These process improvement methodologies are powerful tools for improving just about anything.
Through completing a green belt level of training, you will begin to develop the right mindset for implementing better solutions in any role.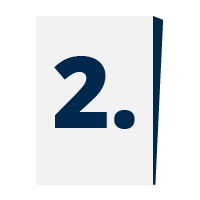 2. Gain Confidence & Practical Skills
When you choose a practical, in-depth lean six sigma green belt training, you will gain so much more than with a shorter, introductory-level course.
You will acquire the skill and capability to use these tools with confidence in any environment.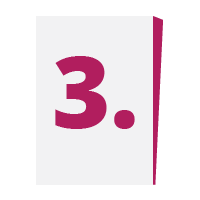 3. Boost Your Career Potential
As you might guess from the organisation-focused benefits below, lean six sigma green belts are very valuable.
They know how to identify areas for savings and improvement and begin implementing solutions to achieve their goals.
With every organisation seeking to reduce waste, streamline their processes, and increase profitability, anyone with a strong skillset and certification in this area will be in demand.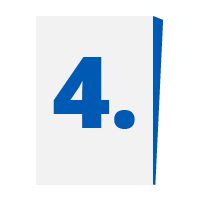 4. Greater Job Satisfaction
Many lean six sigma practitioners gravitate towards this kind of role because they are natural problem solvers.
With the benefit of these process improvement tools, they can take action and solve a lot of problems.
Achieving such improvements and seeing things simply work better than before brings a high level of job satisfaction to green belt practitioners.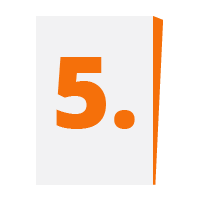 5. Achieve Potential for Further Progression
Becoming a six sigma black belt is the natural progression for green belts once they have gained experience.
Black belt level projects bring fresh challenges and rewards, not to mention the usual accompaniment of a further salary bump!
5 Reasons Green Belts are Valued in Every Organisation
1. Ability to Reduce Waste
The ability to identify and reduce areas of waste within business processes carries significant value.
Lean six sigma green belts are trained in these areas and can spot time and resource waste in unexpectedly beneficial places.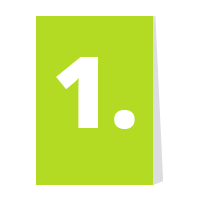 2. Improved Efficiency and Quality Standards
Process improvement is keenly focused on creating more efficient processes that either maintain or improve the existing level of quality.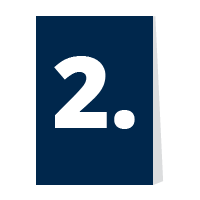 3. Deliver Sustainable Savings
The improvements made by lean six sigma professionals almost always lead to savings and increased profitability.
Rather than a once-off financial gain, these savings are sustainable. They are achieved by a process change or even a cultural shift within the company.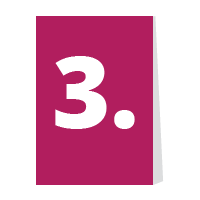 4. Gain a Competitive Edge
The sleeker, more efficient processes implemented by a green belt within their department or organisation will open up time and resources.
These resources can be used to explore new business avenues, perfect key products and services, and expand the company's potential.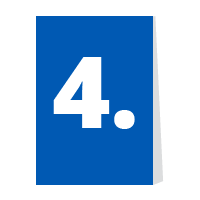 5. Champion a Process Improvement Culture
A process improvement culture benefits everyone.
When things are working well and team members are encouraged to find and suggest improvements, everyone feels a little happier and more motivated within their role.
Having a skilled, certified six sigma green belt within the business helps to create this culture.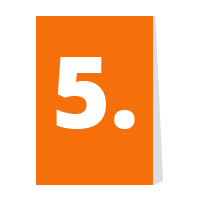 What Does it Mean to be Lean Six Sigma Green Belt Certified?
Achieving a recognised and respected lean six sigma certification is a must for those who want to specialise in process improvement or incorporate it to an existing role.
Certification demonstrates two things to clients, colleagues, and employers:
You have taken the dedicated time and effort to study process improvement at a professional level.


You have demonstrated the level of skill required to achieve your certification.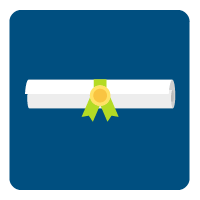 This level of credibility gives you an edge when seeking out new projects, business initiatives, or employment.
How Can You Become a Green Belt?
There are many different approaches to becoming green belt certified.
We have developed a course that combines practical and theoretical learning in a focused, intensive timeframe.
Here's what you need to know about achieving our green belt certification:
How long does it take?




Our Certified Lean Six Sigma Green Belt Course is a total of 5 days in length. Each training day begins at 9.30am and finishes at 5.00pm.

We usually spilt the course over two weeks, with 3 days on the first and 2 days on the following week. You can view and reserve upcoming dates below:

You will have 8 weeks to complete and submit your assessment work after the training dates. The work then goes through grading and verification processes.

Although you will receive notification of your grades earlier, your physical certificate will be issued approximately 3 - 4 months after you have submitted your assessment work.

How much does it cost?




Our course is currently available at the discounted rate of €875. This fee includes both training and certification fees.

Do I need experience?




No prior experience is required for those who wish to attend our Certified Lean Six Sigma Green Belt course and achieve certification.

What is the certification process?




Following training, you will work on a process improvement project and written assignment.

We will provide a detailed assessment brief, outlining the requirements for both assessment techniques.

During the course, your trainer will provide guidance and tips on the best way to structure your self-directed learning and assessment work.

Following training, you will have 8 weeks to complete and submit your work.
Green Belt Training for Teams
We offer tailored lean six sigma courses and certification for in-company (in-house) training.
This is a wonderful choice for organisations seeking to train a team of process improvement specialists, or introduce a culture of continuous improvement.
Use the "Get a Quote" button below to learn more about how this style of training could benefit your business.
More Resources and Further Reading
If you would like to learn more about lean six sigma and becoming green belt certified, here are 3 excellent ways to do so: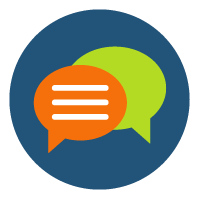 1. Talk to Us
Our training consultants have a wealth of experience with lean six sigma. They can advise on the best route for your training and development.
You can call us directly at Freephone 1800 910 810 or use the buttons below to get in touch online.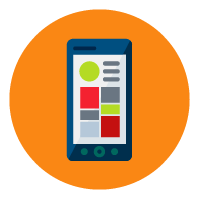 2. Download our PDF Brochure
For more in-depth information on our certified lean six sigma green belt programme, download our brochure.
You will find a full course outline, steps to certification, and insights to how we run the programme within this brochure.
Download Brochure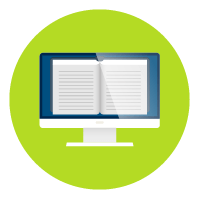 3. Read these Focused Articles
Our lean six sigma blog is a useful resource for articles, guides, and updates about continuous improvement.
If you found this article helpful, take a look at these follow-up guides:
You can stay up to date on our latest articles, guides, and training discounts by signing up for news and updates.
Get News & Updates