PRINCE2® vs PMP®
PRINCE2® and Project Management Professional (PMP)® qualifications are known and sought-after around the world. They are both recognised as the mark of a skilled, capable project manager.
Because of this, many of our clients have difficulty deciding which qualification to work towards when they first get in touch with us.
Both qualifications are excellent choices, and we believe that neither is "a better qualification". However, it is true that one may suit where you are in your career more than the other at this moment.
In this article, we've laid out our tips and advice for choosing between PRINCE2® and PMP® certification.
Ask Us Anything
Our experienced training consultants are ready to answer any questions you have about PMP® or PRINCE2® certification.
Use the button below to ask us a question online.
Jump to any Section:
What is the PMP® Credential?
The Project Management Professional (PMP)
®
is known globally as a credential for
experienced
, established project managers.
As you must have a set amount of experience
(see below)
to apply for the PMP
®
Exam, employers and clients instantly recognise
the calibre of PMP® credential holders
.
What is PRINCE2® Project Management?
PRINCE2®, which stands for Projects in a Controlled Environment, is favoured by many government and multinational organisations for project work.
It's an approach to project management that focuses on defined team roles, a strong structure, and the option for tailoring.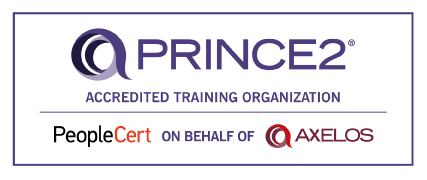 Which Qualification is Right for You? 7 Deciding Factors
These qualifications are wise choices for any project manager seeking to expand their skill-set and progress their career.
To help you make the best possible decision for your own professional development, we've grouped the key differences into 7 deciding factors.
Quick Note:
Where references to timelines and specific training details are required, we have used our training programmes as examples.
Jump to a Point:
1. Accrediting Bodies
PRINCE2® is owned by AXELOS, a UK-based organisation established in 2013. AXELOS aim to always remain at the cutting edge best-practices in project management.
PMP® is a Project Management Institute, (PMI)® credential. The PMI® is a not-for-profit organisation, founded in 1969. They work towards progressing project management careers and organisational success through project management.
2. Demand
Both qualifications are recognised on a
global scale
, but you may see slight
preferences
or higher levels of popularity in some regions.
For example, PRINCE2® holds a small advantage in the UK, while PMP® is more popular in the US and Canada. Both PRINCE2® and PMP® are recognised and sought-after in Ireland.

If you are working with or want to work with a particular organisation, check out what methodologies they use for managing projects. If they have a preference for either PMP® or PRINCE2®, that may guide your decision.
3. Approach
While both PRINCE2® and PMP® take a predictive or "conventional" approach to managing projects, they do so in a different way.
PRINCE2®
Based on 7 Principles, 7 Themes, 7 Processes.
Focus on project team with clearly outlined responsibilities for each role.
Ability to tailor and scale to fit project and environment requirements.
Can be combined with other methodologies.
Learn more about how PRINCE2® Project Management Works...
PMP®
Based on A Guide to the Project Management Body of Knowledge (PMBOK® Guide).
Focus on the 10 Knowledge Areas and 49 Processes.
Can be combined with other methodologies, particular attention given to Agile practices in the current PMBOK® Guide edition.
Read more about the latest PMBOK® Guide...
4. Path to Certification
The route to getting certified differs for these qualifications.
PRINCE2® Timeline: 5 Days + 5 – 6 hours Pre-Course Reading + Exams (1-hour Foundation + 2.5-hour Practitioner)
PMP® Timeline: 4 Days Training + 6 – 8 weeks study + 4-hour Exam
5. Exam
PRINCE2® Exam
To achieve PRINCE2® Foundation and Practitioner certifications, you need to complete 2 exams.
Foundation Exam:
1 hour
60 multiple-choice questions
55% pass mark
scheduled outside of training
Practitioner Exam:
2.5 hours
68 multiple-choice questions
55% pass mark
scheduled outside of training
PMP® Exam
4 hours
200 multiple-choice questions
106 questions must be answered correctly to pass
applied for and taken after training
6. Maintenance
PRINCE2®: 3-year cycle

The PRINCE2® Foundation certification will never expire or need to be renewed. After 3 years, you will need to renew your Practitioner certification either by re-sitting the exam or through paid AXELOS membership.


PMP®: 3-year cycle

You must earn 60 PDUs during a 3-year cycle that begins on the day you pass your exam. A PDU is a Professional Development Unit. 1 PDU equals 1 hour spent at training, seminars, lectures etc. Learn more about PDUs here.
7. Eligibility Requirements
PRINCE2® – No eligibility requirements
There are no official eligibility requirements for the PRINCE2® Foundation and Practitioner. However, as it's an intensive exam preparation course, we always say that some experience working on projects is helpful.
PMP® – 3+ years required
You can read the full breakdown of PMP® eligibility requirements in our article, "Understanding the PMP® Eligibility Requirements".
If you have less than 3 years of experience working on projects, PMP® is not the next step for your career right now.
PRINCE2® or the Certified Associate in Project Management (CAPM)® certification (another PMI® qualification) could be a better fit.
If you've got 3 or more years' project experience, PMP® is a natural progression for you.
Combining for Max Benefit
If you've read to this point and still can't decide between these qualifications, you might consider achieving both.
These days, most professional project managers work with many different methodologies and achieve more than one qualification.