Project Management Courses Dublin: Your 2-minute Guide
If you need a project management course in Dublin, we've got you covered.
We offer courses for all levels of project management experience. Our international certification options include Agile, Scrum, PRINCE2®, Project Management Institute (PMI)® courses, and practical, QQI certifications.
Our project management courses in Dublin are suitable for all. They cover versatile skills that can be applied successfully in any working environment.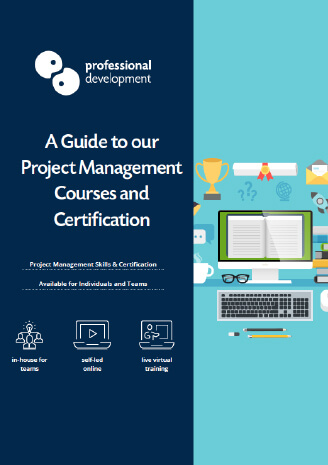 Download a Guide Instantly
You can read more about each option below and find helpful guidelines on how to choose the right course for your career.
To get all of this and more information instantly, download a PDF guide to our project management courses and certification.
Jump to Any Section:
Public Project Management Courses Dublin
Our public project management courses are available for anyone to attend, with dates scheduled throughout the year in Dublin and online via live virtual classroom training.
If you have any questions about our project management training that we don't answer here, we would love to hear from you. Call us at Freephone 1800 910 810, request a call back, or ask a question online.