Scrum Master Certification: Top 10 Frequently Asked Questions
Originally published, February 2019. Revised and Updated, November 2022
Achieving a scrum certification is one of the smartest moves a project manager can make right now.
This article is designed to answer the top 10 most-asked questions about scrum master certification. It also includes resources for further information and tips on getting started.
Download a Scrum Guide Instantly
You can download our 15-page PDF Guide to Scrum instantly using the button below.
This guide serves as a great research companion, including key information on the origins and benefits of scrum, how scrum works, and achieving a scrum certification.
Download Guide
The Top 10 Questions:
1. What is a Scrum Master Certification?
There are several key roles within a scrum project management team. Scrum master is one of the most crucial and perhaps that best-known of all roles.
Through completing training and achieving a scrum master certification you will gain:
a strong understanding of the scrum framework and how to best apply it to different project situations.
a thorough knowledge of the scrum master role and confidence to perform it successfully.
a recognised certification that will underline your credibility with prospective employers and clients alike.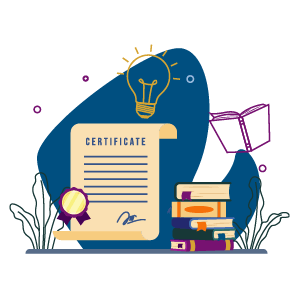 Getting trained and certified is important so that you will possess all three of these qualities.
2. What does a Scrum Master Do?
As mentioned above, scrum master is one of the most important roles in a scrum team. They facilitate the successful application of scrum values and principles to a project.
Scrum masters communicate regularly with the scrum product owner to keep the priorities up to date and the project moving along well.
The scrum master supports the scrum team in adhering to the scrum framework by:
Creating a productive working environment for the team.
Removing any obstacles or barriers that crop up.
Ensuring the correct application of scrum practices.
This means that the scrum master must have a comprehensive understanding of how scrum works.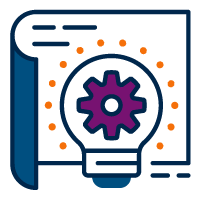 Get More Detail
Our article, "What Does a Scrum Master Do?" is a great way to dig deeper into the responsibilities of a scrum master.
3. Is a Scrum Master Certification Worth It?
Yes, 100%.
With the widespread, growing popularity of scrum project management, the demand for capable, qualified scrum masters is only set to increase.
As we mentioned in the answer to "what is a scrum master certification?", there are 3 qualities all scrum masters should possess. They are:
understanding of scrum


capability to carry out the scrum master role


a recognised scrum master certification
When applying for a new role within a scrum team, it is essential that you have all 3 of these requirements, which can only be acquired through training and certification.
4. What is the Best Scrum Master Certification?
There are several different training programmes and qualifications available. The options available can seem overwhelming as you begin researching.
Although there is no one certification that is "better" than the rest, there are crucial factors to look for when you choose a qualification:
Is the certification internationally recognised?




Globally recognised certification gives you the freedom to travel with your scrum certification.

It also enhances your credibility with employers, and in particular with multi-national organisations.

Is training provided by an established training provider with agile and scrum experience?




If you're investing time and money in scrum master training, you'll want to make sure that you're booking with a credible provider.

It's worth also checking that they have experience training and certifying in the area of scrum and agile qualifications.

Does the training give comprehensive coverage of the scrum framework?




It's crucial that you leave the training course and finish your follow-up study with confidence in your understanding of how scrum works, and how you can apply it successfully.

Is the training industry-specific, or will you be able to apply the skills you gain in different situations and sectors?




You will know which of these options is most important for your career.

The general rule is to choose scrum master training that equips you with transferrable skills that can be utilised in different working environments.

Is the training and certification process time-efficient?




Scrum project management is designed for those who work in fast-paced project management environments, where requirements change regularly.

As such, those who attend scrum master training often find it difficult to fit the course, study and exam into their hectic schedule.

Look for a training option that is time efficient.
5. How Long Does It Take to Become a Certified Scrum Master?
With so many different programmes available, it is difficult to provide a universal answer to this question.
To give you an example, we have answered this and the next question based on our own Scrum Master Certified (SMCTM) Course.
When you choose a Professional Development Scrum Master Certified solution, you can get trained and certified in 3 steps and a compact time-frame: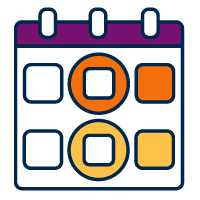 Complete Training – Duration: 2 Days or in your own time




Our live virtual, trainer-led Scrum Master Certified course runs over 2 consecutive days.

We find this focused, intensive training format extremely effective for covering the scrum framework and beginning to prepare students for their study period, without compromising on quality of training.

We also offer an online, self-led version of this course. You will gain 180-days access to the online learning platform and can complete the material at your own pace.

Good to Know:

Those who attend our live virtual course also gain this 180-day access to the online learning platform.

Study Period – Duration: Average 2 – 4 Weeks




Study time following training will always vary from one person to another, but the average study time for our students is between 2 and 4 weeks.

Those who are already experienced working with scrum processes have been known to complete the study period in an even shorter time frame.

Complete Exam – Duration: 2 Hours




During your study period, you will schedule your online exam. This exam is 120 minutes in total. Once you have passed your exam, you will achieve your scrum master certification!

To sum up, it is totally possible to achieve Scrum Master Certification within 1 month. It takes focus and persistence, but then this is true of any certification worth having.
6. How Much Does it Cost to Become a Scrum Master?
The pricing model is another factor to consider when choosing your scrum master training. Keeping things as simple and clear as possible is always the way to go.
As mentioned in the last answer, we have two routes for our scrum master delegates to choose from:
1. Live Virtual Training (Trainer-Led) -
€545
Includes: live virtual training, course materials, 180-day online learning platform access, exam, and international certification in one price.
2. Online Self-Led Course -
€399
Includes: 180-day online learning platform access, exam, and international certification in one price.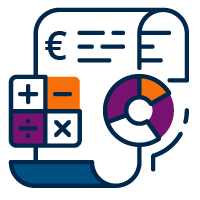 Also included:
Both options also include these helpful extras:
When making your decision, we recommend balancing up cost, quality, credibility, and time-efficiency.
7. What are the Scrum Master Requirements for Certification?
There are no pre-requisites for anyone wishing to become a scrum master.
Of course, some previous knowledge of, or experience with project management is helpful. It is not, however, essential.
We see a good mix of experienced project managers and those who are complete beginners on our Scrum Master Certified course.
8. Is the Scrum Master Exam Difficult?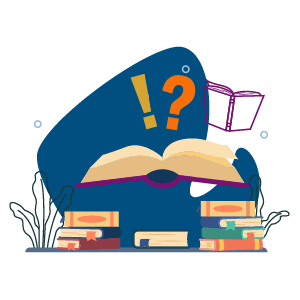 Again, we are basing our answer on the exam associated with our scrum master training, to ensure we give accurate information.
As with any professional qualification, the exam can be challenging, and you are expected to have completed the course work and exam preparation before attempting the exam.
However, we see a very high first-time success rate with our students – currently over 95%.
In addition, 2 additional exam attempts are included in your course fees. If you don't succeed at your first attempt, you can bridge the knowledge gaps and try again with no additional cost.
9. How Long Does Scrum Master Certification Last?
This varies based on different certification providers. For our Scrum Master Certified (SMCTM) qualification, there is a 3-year recertification cycle.
SCRUMstudy (the owners of this certification) give you two options for recertification:
Option 1: Complete a shorter recertification course and an exam.


Option 2: Complete a different SCRUMstudy agile or scrum certification.
The flexibility of option 2 means that you can naturally progress your knowledge and capability while keeping your scrum master certification up to date.
Getting started on your route to becoming a scrum master is easy. Depending on where you are in your decision-making process, you can follow one of the two routes below:
Route 1: I'm ready to start
Fantastic! If you're ready to begin, here are two easy ways to get started.
You can click below to visit the course page or download a brochure.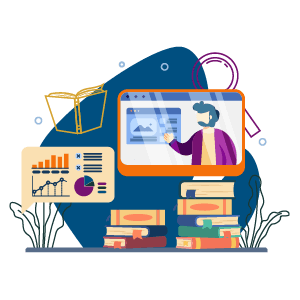 Route 2: I'm not 100% sure
No problem, we can still help.
You can get in touch with our scrum master certified consultants by calling us (Freephone 1800 910 810) or asking a question online.
The great news is that there is plenty of information available to browse in our agile project management blog. Here are 4 excellent articles to start you off:
Ask a Question