What is Train The Trainer?
The Most Frequently Asked Questions About Train The Trainer Courses
Over the years, Train The Trainer has consistently been one of our most popular programmes.
We have developed this article as a guide to your most frequently asked Train The Trainer questions, including:
If we haven't covered your question in this article, we would love to hear from you. You can call our skilled training consultants on Freephone 1800 910 810 (mon – thurs, 9.00 am – 5.30pm, fri 9.00 am – 5.00pm) or ask us a quick question.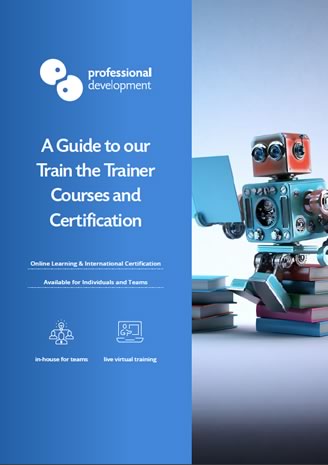 Get a PDF Guide to Train the Trainer Instantly
You can get access to information about our Train the Trainer courses by instantly downloading our PDF guide to Train the Trainer.
This guide includes insights, guidance, and knowledge you need to understand and get started with Train the Trainer.
What is Train The Trainer?
Many different roles require the ability to train others. Often, we find it challenging to know how to pass on knowledge and skills we possess in a way that is clear and easy to understand.
Train the Trainer is a programme designed to equip participants with both the abilities and confidence needed to train others.
Why is it important?
If you seek to train in any capacity, whether as part of an existing role, or as a professional trainer, it's vital to understand best practices for training design, delivery and evaluation.
Practical learning will give you the opportunity to develop your own style and improve your technique for delivering training. You'll receive helpful advice and guidance from experienced trainers, and get a sense of how you deliver training in a positive learning environment.
What skills do you need to be a trainer?

When people think of training skills, it's usually the action of delivering training – speaking in public – that leaps to mind. This is a key ability for all trainers, and one that requires constant development.
However, there are so many other items to consider in a successful trainer's toolkit. These skills include:
Training needs analysis
Training programme design
Time management
Ability to handle group dynamics
Strong communication
Evaluation techinques
What makes a good trainer?
An effective trainer will have a strong command of the skills mentioned above.
The most engaging trainers we know possess a keen interest in and understanding of the subjects they train, along with the ability to develop rapport with their trainees.
You can learn more about what it takes to be a great trainer by reading our article, "12 Qualities of a Professional Trainer".
Do I need to get certified?
Certification reassures those you train that you have achieved a recognised standard of knowledge and capability.
The QQI Level 6 Train the Trainer courses we offer are recognised, and often required by employers throughout Ireland.
How do I become a certified trainer?
You will gain a Train The Trainer certification by attending a reputable, certified training course and successfully completing the accompanying assessments.
Training Provider Checklist
Is your provider authorised to deliver training leading to QQI certification?
Does the course provide a blend of theoretical and practical learning?
Are all elements of the Training Cycle covered during this course?
Will you receive guidance and support for your assessment work?
Are regular training dates available?
Get Started with Train the Trainer
We're currently offering up to 25% off Live Virtual Classroom Training*.

Reserve a place our Training Needs Identification & Design or Training Delivery & Evaluation and get Train the Trainer certified from home.
*discount cannot be combined with any other voucher or offer.
Who attends Train the Trainer courses?
Train the Trainer is extremely popular with those who are working as, or would like to become professional trainers.
Many of our attendees are those with a role that involves some element of training. This could include managers, team leaders, driving instructor courses, fitness instructor courses, HR professionals, those who cover health and safety procedures in their organisation, and those who teach others in particular skill sets.
How do I choose a course?
We offer 3 options in our Train the Trainer suite of courses: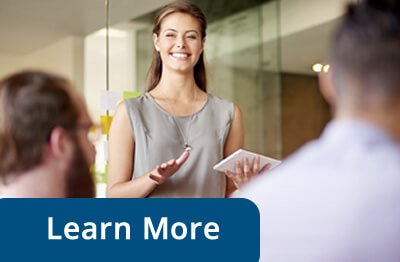 Training Delivery & Evaluation
4 Days – QQI Level 6 - Our most frequent Train the Trainer course with dates available every month. It focuses on how to deliver engaging training and evaluate the training session.
Course Details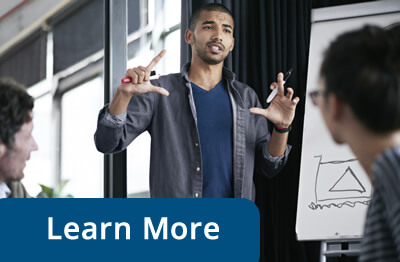 Training Needs Identification & Design
3 Days - QQI Level 6 - This course is perfect for anyone who wants to learn how to assess training needs and design high-impact training programmes.
Course Details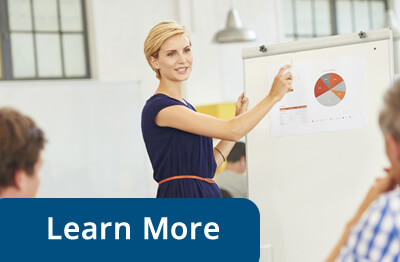 QQI Special Purpose Award in Training & Development
7 Days - QQI Level 6 - We recommend this award for anyone who is serious about becoming a professional trainer.
Course Details
How can I train a team of trainers?
If you have a number of candidates for Train the Trainer certification, we offer tailored, in-company solutions.
We come to your location, on a date that works for your schedule. This is a great way to train many of your team at once, while benefitting from a customised approach.