Why Should You Focus on Training Design?
Many people begin learning about training by gaining training delivery skills. This is certainly important, but did you know that there is another vital set of skills that can really transform your training career?
We have noticed that training design is an area of growing interest for professional trainers, HR personnel, and those who train others as part of their role.
In this article, we examine why training needs identification and training design are such crucial capabilities for trainers. We also offer guidance on how you can develop your training needs analysis (TNA) and training design skills.
Covered in this Article: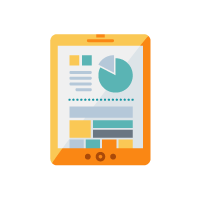 Why is Training Design Important?
Skilful training design is the cornerstone of high-impact training.
Without meaningful and logically designed training modules, even the most experienced and skilled trainer will struggle.
Knowing how to create the right kind of programme enables you to keep participants engaged every step of the way.
Training designed with structure by using effective tools and frameworks will support you in achieving your training objectives.
Essentially, good training design is the backbone upon which your successful training course is built.