Your Helpful, 2-Minute Guide to People Management Courses Dublin
If you are seeking to build new management skills or expand your current skillset, our people management courses are an excellent option.
Our people management courses are available for anyone in Dublin to attend, all year round.
This quick introduction to our courses will give you an overview of how we run our courses, what you'll gain, and how you can book your place on an upcoming date.
Get a People Management Brochure
Download our PDF course brochure for instant access to detailed information about this programme.
Our brochure includes: course benefits, training objectives, course outline, and certification process.
Get a Brochure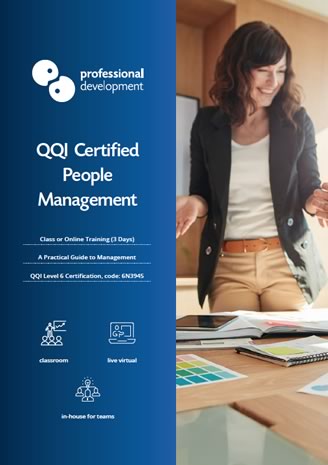 Table of Contents
Our People Management Courses Dublin
Our People Management Courses are focused on providing you with the skills to manage others with confidence.
This is one of our most popular management courses, as it gives you practical management guidelines and leads to a QQI Level 6 certificate in Managing People.
This course covers essential management tools and helps to strengthen your capability as a manager.
Course highlights include:
Understanding different management styles
How to motivate your team
Developing versatile organisational skills
Communication & Assertiveness
Performance management
Conflict management
How to coach your team
Understanding values, culture, and attitudes
Stakeholder engagement
Legislation, equality, and diversity
What are the benefits?
Here are some of the key benefits you'll gain from attending this course: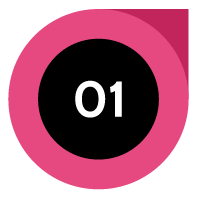 Understand People Management
We look at the role and responsibilities of those who manage others.
You will become familiar with different styles, and the relevant legislation you need to know as a manager.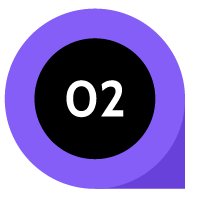 Sharpen Your Communication Skills
Communication is the secret weapon of all effective managers.
It is important to learn how to communicate both with your team and with other managers and leaders.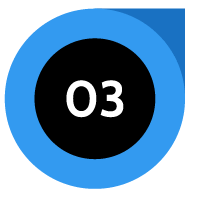 Excel at Team Motivation
Another powerful skill. Successful people management is achieved through building a thriving and productive team culture.
We teach you how to motivate your team, maintain a high level of enthusiasm, and address any low morale issues that may crop up.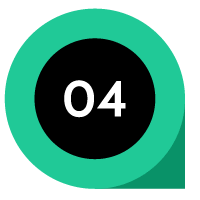 Resolve Conflict with Ease
It's never enjoyable, but with training and practice, resolving conflict or any performance issues that occur can become a lot easier.
We dedicate a section of our people management course to this worthwhile toolkit.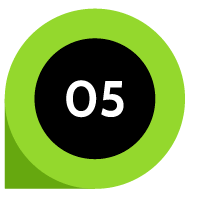 Find Your Style and Build Confidence
This course helps you to understand what management style works best for your personality. We also teach you how to implement best-practice management techniques in line with your style.
Once you are confident in your own management style and how to apply it, you'll be performing at your highest level.
Who should attend?
This course is suitable for anyone who wants to build a strong, versatile people management toolkit.
No previous experience is necessary. Our courses are attended by those who are new to this area and those who have been managing others for some time.
The skills you will learn can be transferred to any working environment. Past participants on this course have come from a wide variety of industries.
Here is a small sample of organisations that have attended our people management courses in the past year: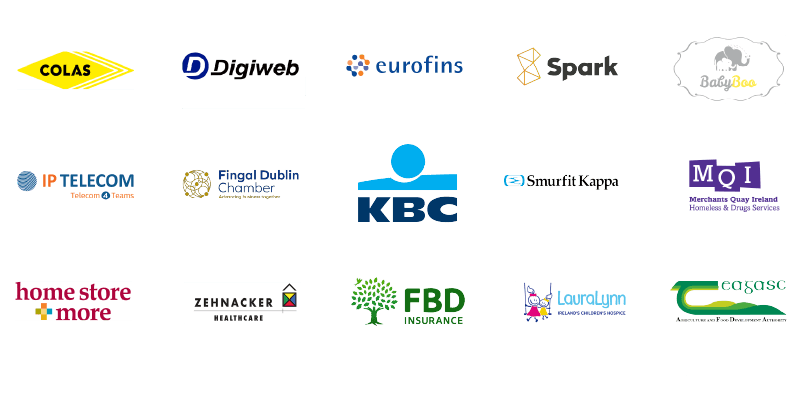 How are our People Management Courses delivered?
We run our people management courses throughout the year, with each date available for individuals from all over Dublin to attend.
Our courses run as live virtual training. This means that you can join a live, classroom-style course online from wherever you are based.
This style of training is highly interactive. You will be able to interact with your fellow trainees, ask questions, and receive feedback from your trainer.
Public Course Dates
You can view all upcoming dates below and save a provisional place using any of the "Reserve" buttons.
We will hold your place for two working days and get in touch to confirm your booking and answer any questions you have.
In-Company Training for Your Team
Our people management courses are extremely popular for in-company (often also called "in-house" and "on-site") bookings.
With this format of training, we deliver a tailored version of the course to a group of participants from the same organisation.
Training dates are flexible here and we can deliver the course either in our live virtual style or in person at your location in Dublin.
Further Reading
Our management blog has a number of useful articles and guides to support your further development.
We recommend reading the following articles next:
Ready to Get Started?
Click below to get our PDF brochure or ask a question about our next People Management Course in Dublin.