What does a Six Sigma Black Belt do?
If you're thinking about achieving black belt certification, it's important to know the answer to the frequently asked question, "what does a six sigma black belt do?".
Whether you're just beginning your research or have almost decided that you're ready to become a black belt, gaining a firm understanding of the role is essential.
This article is intended as an introduction to the role and responsibilities of a six sigma black belt practitioner.
Extra Black Belt Information
Our PDF Guide to Six Sigma Black Belt is another great resource for learning more about the role and how you can get certified.
This guide contains plenty of useful information about six sigma black belts. You can download it instantly using the button below.
Download Guide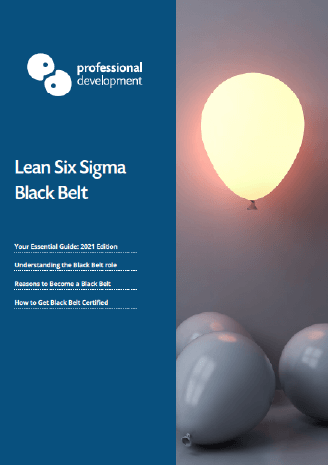 Contents
What does a Six Sigma Black Belt do?
As with any kind of role, the responsibilities of a six sigma black belt may vary depending on the organisation they work within.
However, the duties below are common to black belts in every kind of business: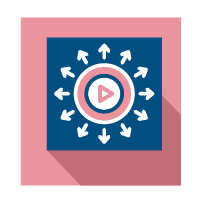 Nurturing a Process Improvement Culture
Six sigma black belts are most frequently in influential positions within an organisation, usually as part of the leadership team.
They use their knowledge of lean six sigma to initiate and develop a culture of process improvement throughout the business.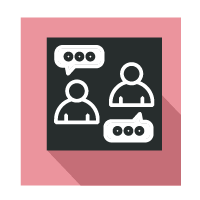 Mentoring Others
As part of this culture, black belts will help to develop other personnel to white, yellow, and green belt level through training.
They will also guide and mentor these key team members in best application of lean six sigma. Green belts in particular work closely with black belts in this capacity.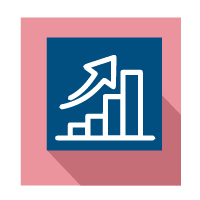 Focus on Growth and Strategy
While all process improvement practitioners seek to improve elements within their working environment, black belts take a much grander approach.
Instead of focusing purely on specific processes for improvement, they will look at the bigger picture, planning strategic, organisation-wide improvements for business growth.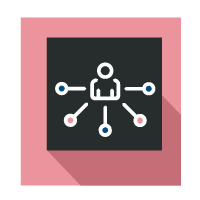 Leading large, cross functional process improvement initiatives
Using the strategy they create for organisational growth through continuous improvement, black belts will run large, business-wide initiatives.
Within these initiatives, green and yellow belts may run smaller scope projects that contribute to overall results.
Black belts will oversee and guide all elements of the work at a higher level.
Is Six Sigma Black Belt the Right Role for you?
If the responsibilities above sound appealing to you and you have some previous experience in a process improvement environment, it's definitely time to think about becoming a certified six sigma black belt.
Here are your next two steps to find out if you are ready to get started:
1. Download a Brochure
Download our Lean Six Sigma Black Belt course brochure to learn more about the course, its entry requirements, and how you can get certified.
2. Talk to an Expert
Click "Ask a Question" below to request a free consultation with our Director of Training, who is an experienced, qualified six sigma black belt practitioner.
How to become a Six Sigma Black Belt
There are a number of different black belt programmes available.
We have developed a programme that:
Runs over a short, intensive timeframe (5 months).
Is keenly focused on developing both practical skills and confidence in tandem with theoretical knowledge.
Is delivered by qualified, experienced black belts.
Works towards an internationally recognised, ASQ Certified Six Sigma Black Belt (CSSBB) qualification.
Here is our focused and streamlined approach to becoming black belt certified:
Step 1: Consultation & Booking
We always recommend a quick consultation with our Director of Training before booking your place on our black belt programme.
This will ensure it's the right fit for your experience and your goals for training.
You can get in touch directly by clicking "Ask a Question" below.
Ask a Question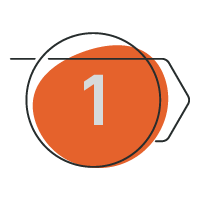 Step 2: Training & Project Work
Training is delivered in short, 3-day instalments over 5 months.
This programme leads to two certificates:
a Professional Development Lean Six Sigma Black Belt (project based)


ASQ Certified Six Sigma Black Belt (exam based)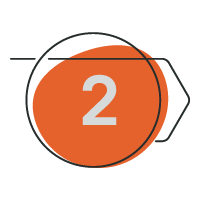 To fully cover both paths, we incorporate support for project work and exam preparation during training:
Project work: participants will apply the programme learning to project work, actively trialling and perfecting their new skills and knowledge, with feedback from an expert tutor.
Exam preparation: We cover sample exam questions and answers as we move through the programme curriculum, helping you to get into the exam mindset required to achieve your CSSBB (Certified Six Sigma Black Belt).

Step 3: Further Project Work & Exam Preparation




Following training, project work will continue. You will have 8 weeks to complete work and submit your project.

You will also gain access to an official ASQ Certified Six Sigma Black Belt sample question bank to help you prepare for your online ASQ exam. When you feel ready, you can schedule and sit your exam.

Step 4: Achieving Your Black Belt Certification




Once you have passed both your project and exam, you will receive both certificates:

Professional Development Lean Six Sigma Black Belt
ASQ Certified Six Sigma Black Belt (CSSBB)

Get Custom Advice for Your Career

If you would like guidance from an experienced black belt on whether achieving a lean six sigma black belt is the right next step for your career, we can help.

Get in touch by phone (Freephone 1800 910 810 or Dublin 01 861 0700) or by using either of the buttons below to request your free consultation.