What Qualifications Do You Need to Become a Project Manager?
There are many different project management qualifications available.
If you are relatively new to the area or are an experienced project manager seeking to refresh and expand your credentials, you may be wondering what your next step should be.
This article is designed as a quick, helpful guide to finding the right course for your professional development. It also includes links to further reading and resources to support your planning.
Get a PDF Guide
Our 21-page PDF Guide to Project Management Courses and Certification is an excellent research companion.
It includes tips on finding the right course and qualification for your needs and an introduction to some of our most popular programmes.
Download Guide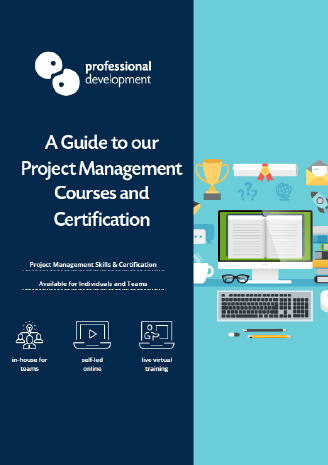 Contents:
Can Anyone Become a Project Manager?
The short answer is "yes!".
A more detailed answer begins with a statement like this: You may already be a project manager and not know it.
A project encompasses any initiative that:
has at least one pre-defined goal
has a start, middle, and end
requires planning and organisation
requires resources (examples: people, materials, time, finances)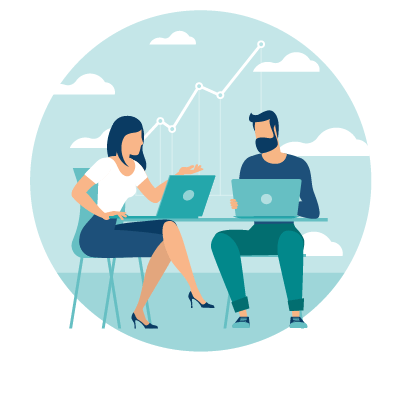 This could involve working on larger undertakings in your working life or smaller projects. Perhaps you are running these initiatives informally or are a contributing member of the team carrying out the work.
If yes, then you are already a project manager, albeit one without a solid structure or framework to support you in your work.
To truly "become a project manager", we recommend training and project management qualification. This will set yourself up for success, both in achieving your project goals and advancing your career in this area.
How Do You Become a Project Manager with No Experience?
There are several different ways to make a start in your role as a project manager.
If you wish to stay in your current organisation, but would like to specialise in this area, you can actively seek out projects to contribute to as part of your role.
Make it known to management and co-workers that you are keen to focus on project management. Be ready to jump into any opportunities that arise.
If you are seeking a fresh role in a new organisation or a change in career direction, begin to look for job adverts that include "project management" or "project manager" in the title.
Most advertised roles will note required experience. If you have completed training and certification (see next section) and have some informal experience with small projects, it may still be worth applying for these roles.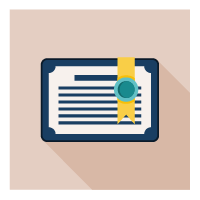 Your Best Bet: Training & Qualification
For each of these options, we strongly advise getting some training and a respected project management qualification under your belt.
This adds credibility to your capability and project management knowledge. It can give you a helping hand with positions that require some experience.
How Long Does it Take to Become a Project Manager?
Again, this is a question with several different answers.
You could consider yourself a project manager having worked on a single project. Alternatively, you could undertake a longer, third-level diploma or degree in this skill-set.
We find that the best happy medium is to complete a short but practical certified training course and begin building up your experience immediately.
This way, you can be working confidently as a project manager in a very short timeframe. It allows you to hit the ground running, without having to invest a huge amount of time or financial resources in the subject.
As you progress and find your niche in the project management world, you can expand your knowledge and certifications to keep furthering your career.
What Project Management Qualifications are Best?
Project management is one of the subject areas with the most qualifications available. It can be a little baffling when you set out to decide on what's best for your development.
In addition to the different qualifications available, there are different approaches to managing projects. These include predictive (traditional), adaptive (agile), and hybrid (a combination of both) methods.
The good news is that you don't have to feel overwhelmed by the various choices. We have some quick tips and resources that can make the process easier for you to navigate...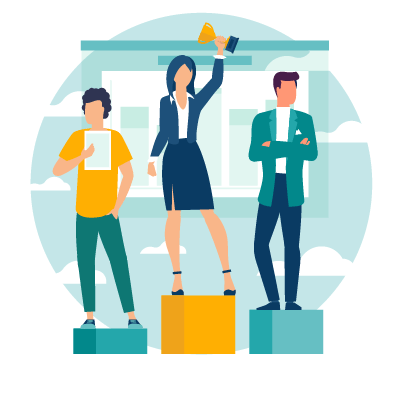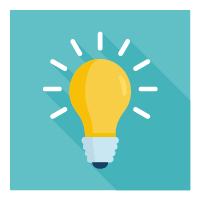 Learn About Predictive, Adaptive, and Hybrid Approaches
Our quick, 2-minute article can give you a foundational understanding of what these terms mean.
With adaptive methods like agile and scrum becoming so popular, it's worth becoming familiar with their general principles.
Good to Know: Tips for Choosing a Qualification
1. Take Some Pressure Off

As project managers are continually learning and expanding both their skills and professional qualifications, not everything hinges on this first choice.

2. Define Your Priorities

Start by writing down what is important to you in this process. What do you want to gain from completing training? Aim for 3 – 5 goals and list them in order of importance.

3. Note Any Restrictions

Before beginning your research, note down any requirements or restrictions that may apply.

Some examples: what is your max budget? how long can you spend completing training? does a role you're interested in require a particular certification?

4. Focus on Practical Learning

Choose something that will give you both knowledge and practical know-how. A purely theoretical course may bring less value at this early stage of your project management career.

5. Ask Questions

Don't be afraid to ask questions of training providers and seek recommendations from other project managers you know to get a feel for which qualification will benefit you the most.
Once you have your list of priorities and requirements, you're ready to seek out the perfect programme.
Practical Project Management: An Excellent Place to Begin
We offer a number of project management certifications that are suitable for beginners.
However, our QQI Certified Project Management Course has consistently been one of the most popular options for a first training and certification combination.
This 4-day course is suitable for participants of all experience levels and from all backgrounds.


It will provide you with versatile project management skills and knowledge that you can adapt to suit almost any project.


The programme includes a QQI Level 6 Certification in Project Management.


The project and assignment work prescribed in order to achieve certification sees you actively working on a project (real or hypothetical).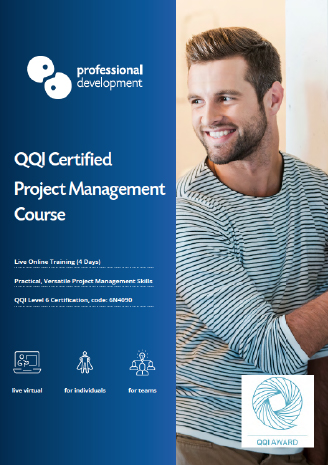 This gives you the opportunity to apply your new knowledge and gain expert feedback from your tutor throughout the programme.


Participants find that the practicality of this course and its assessment work helps to cement their understanding and develop confidence in their own abilities to run successful projects.
Learn More
Find out more about this programme by visiting the webpage, downloading a copy of its brochure, or getting directly in touch using the "Ask a Question" button below.
Advice and Resources
Our team is always happy to help with any questions you have or advice you need.
They can provide guidance on choosing the right course for your needs and answer queries about our project management courses.
You can get in touch with our consultants directly, either by phone (Freephone 1800 910 810 or Dublin 01 861 0700) or online using one of the buttons below.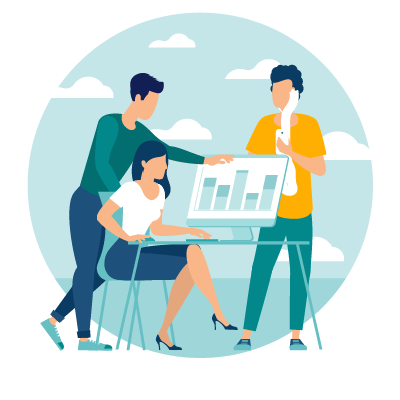 Further Reading
For further research on this topic, why not try the following 4 articles and download a copy of our PDF Guide?