4 Reasons QQI Training Needs Identification & Design is in Demand
Published, January 18th 2020
Our Training Needs Identification & Design Course has been fully booked far in advance for the past few dates we've held.
In fact, due to demand, we have needed to add an additional QQI Training Needs Identification & Design date on July 5th.
There are already just 3 spots remaining on the previous date, May 10th.
Why is this Train the Trainer Course so popular right now?
Between the two courses that make up the Train the Trainer suite of courses, QQI Training Needs Identification and Design is the lesser known.
QQI Training Delivery and Evaluation - often just called "Train the Trainer" - is our most frequently-run course.
Why is Training Needs Identification & Design gaining in popularity?

Here are 4 reasons: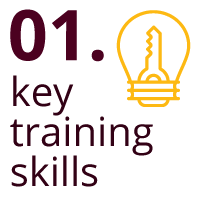 1. It has key skills for professional trainers
Knowing how to identify training needs accurately and then use them to design an engaging, effective training course is a crucial skill for anyone who is serious about working as a trainer.
This course – as you may guess from the name – is keenly focused on providing participants with strong training needs analysis and training design skills.
2. It's the natural follow-on from QQI Training Delivery & Evaluation (Train the Trainer)
Most people are familiar with QQI Training Delivery and Evaluation (often just called "Train the Trainer").
However, in the past year, we've seen a spike in the number of people who have already achieved QQI Training Delivery & Evaluation and return to complete QQI Training Needs Identification & Design.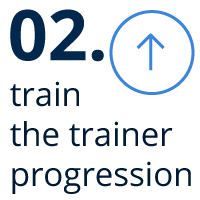 Why?
What recent students say about their Special Purpose Award experience:
I walked away feeling confident in the completion of the assignments for TNID and I gained more from the training than I ever could have expected. I feel incredibly grateful for having such a great trainer!

Professional Development is true to their name. From the initial contact with [my training consultant], through two courses, TDE and TNID with [the trainer], I am glad I found them.

The course was very informative and I really enjoyed all contents – I have learnt so much over the past few days. The trainer is fantastic and this has definitely helped with my confidence. Great communication and prompt delivery with details of the course.

Exercises were very helpful. I feel I can go into my new role confident with new skills to help me become a better trainer. Strengths were the presentation skills – I have come on so much since day one.

I love that the course is now available online – and don't see any ways to improve it. [Virtual training] was different experience and I would be keen to see more online courses going forward. Overall it was an excellent experience.

The format of the course was excellent. The trainer's pace was perfect and the breaks were timed to perfection. She is an amazing trainer and her obvious experience really was evident throughout.

For me personally, the course was perfect so I don't have any suggestions as to how it could be improved. I was apprehensive at first doing both the Training Delivery and Evaluation and Training Needs Identification & Design courses back-to-back virtually. However I didn't need to worry as the training courses were so well organised. I had the same tutor for both courses and she was brilliant. She made all the trainees feel at ease with the pace of the training perfectly timed.

Although, our tutor and my fellow trainees didn't actually physically meet, it didn't really matter as we all got to know each other and we even set up WhatsApp groups at the end of both courses so we could keep in touch. I wouldn't have a problem doing a virtual training course again after my positive experience with Professional Development.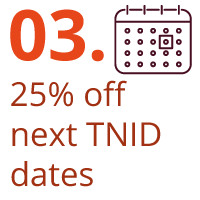 3. It's currently available with 25% off
We are offering our live virtual QQI Training Needs Identification & Design course at a 25% discounted rate of €449 (usually €599).
This price includes training, course materials, and QQI certification.
Reserve a Place
4. It's accessible and easy to complete
Our live virtual training format makes this course both focused and convenient.
Over 3 days, our expert Train the Trainer tutors deliver live virtual training that mirrors an in-person, classroom style.
Connect online from wherever you are currently based and take part in Q&A sessions, discussions, and group exercises.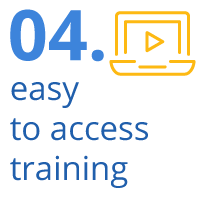 More About QQI Training Needs Identification & Design
Training Needs Identification & Design is a 3-day course that focuses on steps 1 and 2 of the Training Cycle:
Identifying training needs
Designing effective training
It's a course most popular with those considering a career in training, HR professionals, managers, and those who train others as part of a role.
You can get more details about our QQI Training Needs Identification & Design course by downloading the PDF brochure.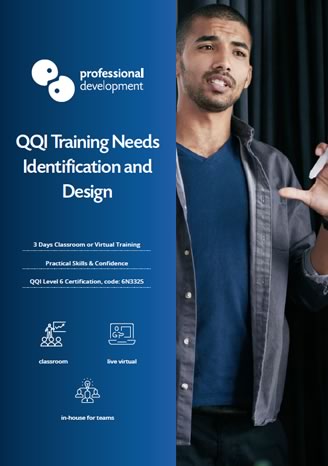 Reserve Your Place on May 10th (25% discount)
We have a limited number of places remaining on May 10th at the 25% discounted rate of €499.
Click below to reserve your provisional place on these dates. We will be in touch to answer any questions you have and finalise your booking.