Why Choose PRINCE2®? (7 Benefits of PRINCE2®

PRINCE2® is one of the world's most widely adopted approaches to project management. This fact alone tells you that it's worth considering when choosing a project management methodology.
Let's take a look at the benefits of PRINCE2® as an approach for managing your projects, how a PRINCE2 qualification can boost your project management career, and the best way to achieve your PRINCE2® qualification.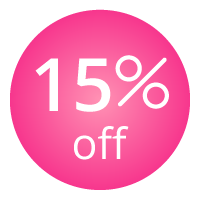 15% Off Virtual PRINCE2® Virtual Training
We're currently offering 15% off all Virtual PRINCE2® Training*. Reserve your place our PRINCE2® Course and achieve your certification from home.

*15% discount cannot be combined with any other voucher or offer.
Jump to Any Section
What is PRINCE2®?
PRINCE2® is a structured, yet flexible framework for managing projects of all sizes.
If you're completely new to the concept of PRINCE2®, why not take 5 minutes to read through our "What is PRINCE2® Project Management?" article?
It will take you through the history and characteristics of the PRINCE2® methodology.
Alternatively, our "Essential Guide to PRINCE2® Project Management" is available to view and download on this page. You can use this free PDF guide as a reading companion for learning about PRINCE2®.
Why should I use PRINCE2® to manage my projects?

The PRINCE2® project management framework is used for many different kinds and sizes of projects across all sectors. It is recognised and utilised on a global scale, with particular allegiance from state agencies.
What makes this project management methodology so popular? Take a look at our top 7 benefits of PRINCE2®:
Reassuring Structure


At first glance, PRINCE2® seems all about structure. It places great value on clearly defined roles and responsibilities, and utilises the pillars of 7 principles, 7 themes, and 7 processes to guide each project.

Liberating Flexibility


With all that structure comes the ability to customise PRINCE2® to your business and to the requirements of a specific project. It's also scalable, meaning you can use it effectively for projects of every size.

High Value Projects


Continued Business Justification is the very first of PRINCE2® principles. No PRINCE2® project begins without evidence that it will deliver value to the organisation. Throughout the project, the team will keep a strong focus on the project deliverables.

A Common Language


Everyone trained and certified in the PRINCE2® framework is familiar with the terminology used to refer to roles, processes, and stages during the project. Understanding this PRINCE2® language eliminates communication cross-wires and contributes to a smoother running, more efficient project.

Lower Risk, Greater Control


Control is so vital to PRINCE2® projects, that it is included in the methodology name (PRINCE2® = PRojects IN a Controlled Environment). Every element related to this framework, whether part of the 7 Principles, 7 Themes, or 7 Processes, contributes to maintaining control of your project. Greater control lowers the risk and raises visibility at every stage.

Continuous Improvement


PRINCE2® teams must reflect on the project throughout, and at the closing stage. The goal is to learn from both successes and failures, carrying the fresh knowledge into future projects.

Compatibility with Other Methodologies


With the growth in popularity of Agile, Scrum, and other iterative approaches to project management, it's reassuring to know that PRINCE2® works very well side by side with these frameworks.
"How will a PRINCE2® qualification help my career?"

You can see why using PRINCE2® makes sense for productive projects. Let's focus on what it can do for your career…
Top 5 Reasons to Choose a PRINCE2® Qualification
1. Recognised and Respected
As we mentioned above, this is one of the world's best-known project management methodologies. It's a qualification that adds weight and credibility to your CV.
2. Widely Used
As PRINCE2® is already in place in so many organisations across the globe, having PRINCE2® training and certification opens many new opportunities to you.
3. Cross-Industry Versatility
Sometimes a fresh working environment, or completely new industry is exactly what you need to bring new enthusiasm and energy to your project work. With a PRINCE2® qualification, you won't be pigeonholed in any one specific sector.
4. Time-Efficient
If you want to gain a credible project management certification in a short space of time, PRINCE2® is an excellent option. Our intensive 5-day course includes both the PRINCE2® Foundation and Practitioner exams.
5. Qualification Flexibility
If you want to dip your toe in the PRINCE2® ocean, you can begin with the PRINCE2® Foundation certification. You'll have the option to return and achieve the PRINCE2® Practitioner later on.
Sign up for PRINCE2 articles, tips & offers
Let's Go: Getting Started with PRINCE2®
Ready to get started? With dates available almost every month, you could have your PRINCE2® qualification in a matter of weeks!
Virtual Training: PRINCE2® Courses You can Attend from Home
Our PRINCE2® courses are currently running as virtual training. This means you can connect to real-time training with our PRINCE2® experts and achieve your qualification from home.
To make training and certification as accessible as possible, we're offering 15% off all our upcoming virtual training dates.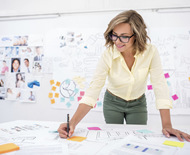 PRINCE2® Foundation & Practitioner
5 Days - International Certification - This is our most popular training option. We cover the syllabus, exam preparation and examination for both the Foundation and Practitioner certifications.
Course Details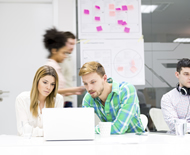 PRINCE2® Foundation Course
3 Days - International Certification - If you're unsure about how far you want to progress in the PRINCE2® methodology, you can opt for our 3-day Foundation Course, which includes exam and certification.
Course Details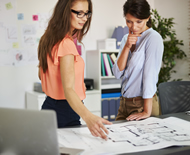 PRINCE2® Practitioner Course
2 Days - International Certification - Do you already have a Foundation certification? If so, you can progress to the next stage by attending our 2-day Practitioner course.
Course Details
Training for Your Team
We also offer tailored PRINCE2® training for your team.
Choosing an in-company format means that you can maximise the effectiveness of training, and ensure your team has a consistent level of skill and knowledge.