What is PRINCE2®?
Understanding this Popular Project Management Methodology
There are so many elements and stages to consider within any project. As a project manager, you'll need a methodology that supports your need to manage these elements, and guides you through each stage.
PRINCE2® makes a project ordered and structured. It sets out clearly defined roles, responsibilities, processes, and stages. It does this while remaining versatile and scalable - easy to apply to any industry or project.
This article will take you through the origins, characteristics, and benefits of the PRINCE2® approach to project management. It will also guide you on how you can become PRINCE2® certified, gaining a comprehensive understanding of the methodology along with the confidence to implement it in your workplace.
Get an Instant Overview

You can get access to information about our PRINCE2® Project Management Course by instantly downloading our PDF brochure.


In This Article:
Characteristics of PRINCE2®

PRINCE2® stands for PRojects In a Controlled Environment. This gives you a clue to one of the key characteristics of PRINCE2®: Control, which is is also a major benefit of PRINCE2®.
Let's take a closer look at at the characteristics of PRINCE2® Project Management.
Business Justification
PRINCE2® places great emphasis on business justification. Each PRINCE2® project must have and maintain a strong business case for carrying it out. At every stage, you must assess the value of the work you're doing.
Tailoring
The ability to adapt and customise PRINCE2® to your project and work environment is one of the main reasons this project management approach is so widely utilised worldwide. It is applicable to projects of all sizes, in any sector.
Project Deliverables
PRINCE2® is definitely about keeping your eye on the prize. "Project Deliverables" is a complimentary characteristic to "Business Justification", as both pay close attention to the project's ongoing value.
This characteristic is focused on defining the project deliverables, and then determining how and when they will happen.
Greater Control
As mentioned above, Control is a very important element within PRINCE2®. Each step along the PRINCE2® journey works towards gaining a higher level of control over the project, lowering risk and reducing mistakes.
Consistency
The clearly defined roles and responsibilities, common language and processes all contribute to consistent performance across a PRINCE2® project.
Regular Review
PRINCE2® projects are broken down into stages, facilitating regular reviews of progress, and enabling adjustment where needed.
High Level of Stakeholder Engagement
The regular reviews contribute to a high level of stakeholder engagement, as does the regular communication dictated by the PRINCE2® framework.
Continuous Learning = Continuous Improvement
PRINCE2® teams have a culture of self-evaluation, regularly reviewing projects throughout and at closing stage. They learn from mistakes and successes, carrying that knowledge into the next project to continually improve performance.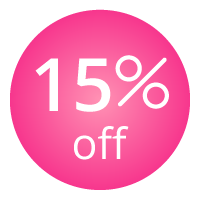 15% Off Virtual PRINCE2® Virtual Training
We're currently offering 15% off all Live Virtual PRINCE2® Training*.

Reserve your place our PRINCE2® Course and achieve your certification from home.
*15% discount cannot be combined with any other voucher or offer.
Origins of PRINCE2®
PRINCE2® originated in 1989 at the Central Computer and Telecommunications Agency (CCTA), now the Office of Government Commerce (OGC).
It was based on PROMPTII, and older project management system developed in 1975. The "II" in PROMPTII is the reason we have a "2" at the end of PRINCE2®.
PROMPTII was adopted for use in all government projects in 1979, and when PRINCE2® was established in 1989, it took over as the primary project management methodology for UK government projects.
In 1996, PRINCE2® was published as a project management methodology. Since then, it has been widely adopted worldwide, in both in the public and private sectors.
How Does PRINCE2® Work?
To understand PRINCE2®, it's essential to be familiar with its 3 cornerstones:
7 Principles

7 Themes

7 Processes
These principles, themes, and processes drive the "why", "what", and "how" of every project managed by the PRINCE2® approach.
Principles

The principles are the "why" of the project. These are the starting point for any project, as unless a project ticks all of the 7 principles or requirements below, it's not a PRINCE2® project.
Continued business justification:

Is there a valid business purpose for running this project? Unless the answer is 'yes', it's not a justified PRINCE2® project.

Defined roles and responsibilities:

Does the project team have a clearly defined structure, with each member aware of their areas of responsibility?

Learn from experience:

Is the project team learning from previous project successes and failures? Are they applying this learning to ongoing work?

Focus on products:

Is the project keenly focused on the product, including both the quality and delivery requirements?

Manage by stages:

Will this project be broken down into manageable stages to enable continuous monitoring and review?

Manage by exception:

Are the project team members given enough scope to work effectively within the project?

Tailor to the project environment:

Has consideration been given to the unique requirements of the project and its business environment?
Themes

Once you determine the "why" through the 7 Principles, your next step is to determine the best way to proceed. The 7 themes focus on the "what" of a PRINCE2® project - "what must we do to run a successful PRINCE2® project?".
The themes are like guiding lights as you work through the project, keeping you aligned with what you need to do at all times.
Business Case:

You will need to create and maintain a detailed business case for the project.

Organisation:

You must clearly define the roles and responsibilities within your PRINCE2® project team.

Quality:

Determine the quality requirements of your product or project, and set out your path to achieving them.

Plans:

Plan your project and decide what PRINCE2® techniques you will use to achieve success in your plans.

Risk:

Risk management is a crucial step in any project plan. You must work to identify any potential risks within your project, and implement a contingency plan for avoiding or managing these risks.

Change:

Projects are ever-increasingly subject to change. Devising a strategy for responding to change is now just as important as your risk management strategy.

Progress:

This is closely linked to Business Case and Plans. You will need to continually refer to and review your plans, ensuring that the project is progressing well and remains a valid business project.
Processes

The 7 Processes are perhaps the most crucial element of the framework, as they are the "how" of any PRINCE2® project.
The 7 Processes drive a project from start to finish. Once you look at the Principles and Themes, you'll use the Processes to travel through the project and navigate each stage with ease.
The Processes outline what should be done, and when.
The 7 Processes are:
Starting up a Project (SU)
Initiating (IP)
Directing (DP)
Controlling a Stage (CS)
Managing a Stage Boundary (SB)
Managing Product Delivery (MP)
Closing a Project (CP)
Updates to PRINCE2® in 2017
In response to community feedback and the changing requirements of the business environment we work in today, the PRINCE2® manual and examination were revised in 2017.
Although the 7 Processes, Principles and Themes remain the same, there has been additional emphasis on particular elements in both the guidance and examinations.
How do I get PRINCE2® Certified?
We are an Accredited Training Organisation (ATO) with PeopleCert, one of the largest AXELOS Examination Institutes (EI).
This means that our PRINCE2® courses have been reviewed and quality-approved by PeopleCert.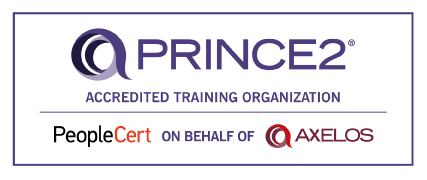 We run live virtual (online) PRINCE2 Courses every month. Live virtual training gives you a real-time, trainer-led classroom experience online.
To support your certification success, our approach to PRINCE2® training and certification is focused and intensive.

Certification




We also incorporate both Foundation and Practitioner certification in our 5-day course. Exam and Certification costs are included in your course fees.

Solo Certifications




If you are only seeking either Foundation or Practitioner certifications, we have flexible options, focused on single certification.




No Experience Required




It is certainly helpful to have some experience within a project management environment or role before beginning the PRINCE2® training and certification process.

However, experience is not an eligibility requirement, and many who are completely new to project management have had success achieving PRINCE2® certifications.
Get Started with PRINCE2®
If you're ready to go, you can reserve your place on an upcoming Foundation and Practitioner course by clicking "Reserve" on any of the dates below.
Next PRINCE2® Virtual Course Dates
Our training consultants are ready to help you get started on your PRINCE2® Certification path.
If you have further questions, or would like a little more guidance on the right path for you, you can ask a quick question.
We're also available by phone at Freephone 1800 910 810 (Monday - Thursday, 9.00 - 5.30 and Friday 9.00 - 5.00).