Is PRINCE2® Worth Doing?
Published 14th October 2020, Updated April 2022
"Is PRINCE2 worth it?", "Should I do PRINCE2?", and "Is PRINCE2 right for my career?" are common questions.
The PRINCE2 methodology has been consistently popular for decades. It is firmly on the radar of every practising or potential project manager.
Are you researching your next project management certification?
Perhaps you are considering a project management methodology for use in your business or team?
Are you interested in a career move to project management and wondering where to begin?
This article can help to answer the question "is PRINCE2 worth doing?" and steer you in the right direction.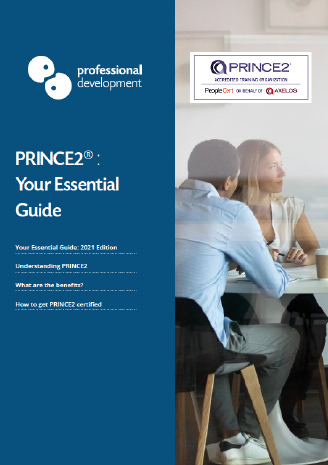 Get a Complete Guide
Download our PDF Guide to PRINCE2 for a detailed look at the origins, benefits, and workings of the framework.
This 16-page guide also includes guidance on PRINCE2 training and certification.
Jump to any section of this article
PRINCE2 Facts and Figures
Let's begin by understanding just why PRINCE2 has been called "the world's most practised project management methodology".
This 100-second video from AXELOS, the owners of PRINCE2, is a useful overview of the methodology.
9 Benefits of PRINCE2 Certification
There are many benefits to be gained by completing training and achieving certification. We have highlighted our top 9 here:
1. Global Recognition
The PRINCE2 methodology is used in 150 countries worldwide, in over 20,000 organisations.
Its use is often mandated in large, multinational companies and government agencies.
2. In-Demand
There are over 1 million PRINCE2 certified professionals and counting!
The continuing demand for PRINCE2 keeps us busy running courses throughout the year.
3. Career-Boosting
88% of PRINCE2 certification holders said it has helped them in their career. (source)
In addition to its international respectability, the framework itself offers huge support to project managers in all sectors.
4. All Projects, All Sizes
PRINCE2 can be successfully applied to any kind of project, which contributes to its worldwide popularity.
It is designed to be easily scalable to fit projects of all sizes.
5. Different sectors
PRINCE2 is used in almost every sector imaginable.
It is equally effective in small to medium enterprises and larger organisations.
6. Support for Tailoring
PRINCE2 is a truly supportive framework.
It incorporates guidance that helps you to tailor the framework to each particular project or to different working environments.
7. Consistency
PRINCE2 ensures consistent language and terminology across businesses and project teams.
This is also very helpful for project managers moving between teams, clients, and organisations.
8. Partners Well
PRINCE2 also works really well when combined with other methodologies.
For example, PRINCE2 pairs beautifully with Agile and is considered complimentary to the Project Management Institute (PMI)® framework.
9. Clarity of Roles
PRINCE2 is often favoured for its clarity of roles and responsibilities.
Within a PRINCE2 project everything is clearly outlined and communicated. There is no ambiguity about how tasks will be accomplished and by whom.
Is Getting Certified Important?
According to the participants of a recent report, "The Power of Professional Certification" certification is extremely important.
The report was completed by Axelos. It surveyed 1,870 participants from 91 countries and 24 different industries.
In this report, 97% of decision-makers surveyed noted that certification brought better efficiency and a higher level of employee satisfaction.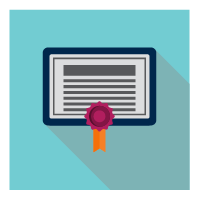 Certification is knowledge and understanding quantified and underlined.
If you have successfully passed the PRINCE2 exam, it is a clear message to employers and clients about the calibre of your skill and capability.
Holding valid certification in a world-renowned methodology like PRINCE2 can make all the difference in winning clients or securing a new position.
8 Reasons to Get Certified
Why do individuals and organisations prioritise achievement of respected certifications? Many of the reasons below are taken from "The Power of Professional Certification".
In order to remain relevant
To maintain industry standards
To establish consistent project managment methods
For continuous improvement
To develop confidence
To acquire new skills
To bring about a better understanding of the role
For job satisfaction or team morale
It is also interesting to note that we're seeing more and more project managers opting to achieve two or more project management certifications, including Agile and Scrum options.