Are you thinking about PRINCE2®?
Originally published, July 2021, Updated June 2022
Sure, PRINCE2® is one of the world's best-known and widely utilised project management methodologies, but why should you choose to use it?
How can PRINCE2® help your work and your career?
This article offers 5 reasons why PRINCE2® could be the perfect fit for your project management development. If you are thinking about PRINCE2® Certification, we can help you decide if it's the right choice for your career.
Jump to any section:
What is PRINCE2®?
If you've arrived here, simply because you have heard "PRINCE2®" mentioned around project management subjects and you're curious to learn more, here is a quick introduction.
PRINCE2® is a very structured yet flexible framework for managing almost any project.
It is one of the most popular, widely adopted project management methodologies on a global scale. It is particularly well-known and often mandated in Irish and UK-based companies.
You can read a more detailed introduction in our article, "What is PRINCE2®?" or download a complete companion with our PDF "PRINCE2®: Your Essential Guide"
Download Guide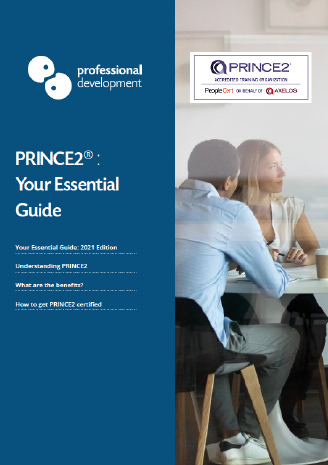 5 reasons PRINCE2® may be right for you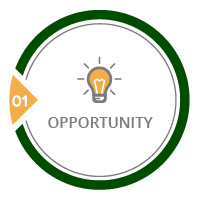 1. Opportunity
You are thinking of working in a large organisation, semi-state organisation, or public sector
PRINCE2® is widely utilised in the public sector and larger, multi-national organisations.
If you're a career project manager or someone who manages projects as part of another role, having PRINCE2® certification under your belt is a major plus.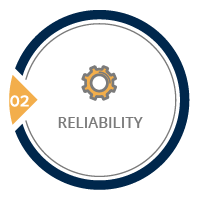 2. Reliability
You need a solid, scalable structure for projects
PRINCE2®'s reliable structure is one of the reasons for its global popularity.
The PRINCE2® framework is known for its solid, yet scalable structure. This makes it ideal for projects of all sizes, and in almost any environment.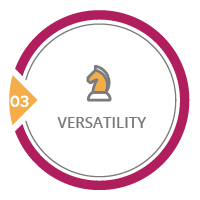 3. Versatility
You want a more conventional approach that can be used with Agile
With the growth of Agile's popularity in the past two decades and the changing nature of projects these days, it has become increasingly important to use a project management methodology that can work well with Agile.
PRINCE2® is known for its compatibility with Agile and other predictive and adaptive approaches to managing projects.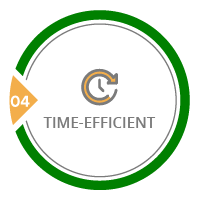 4. Time-Efficient
You want an efficient way to achieve an internationally recognised certification
With PRINCE2®, you can achieve certification in a short, focused timeframe.
There is a lot of material to cover, but with focus and a solid exam preparation course, you can train and achieve your PRINCE2® qualifications within two weeks.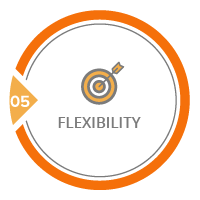 5. Flexibility
You want to be trained in a project management framework that is used in many different sectors and organisations
PRINCE2® is used in almost every area of business and industry.
Its adaptability and scalability make it a natural choice for organisations everywhere.
How to Get Started
If PRINCE2® feels like a good fit for you, we recommend getting trained and certified as soon as possible.
Our 5-day exam preparation course is a focused approach to getting you ready to achieve both the PRINCE2® Foundation and PRINCE2® Practitioner certifications efficiently.
Quick Course Facts
There are no pre-requisites
Exams and certifications included
We offer dates throughout the year
Suitable for participants from all backgrounds
Our trainers are PRINCE2® experts
There is a break between Days 1 – 3 and Days 4 & 5
Currently available at €1, 425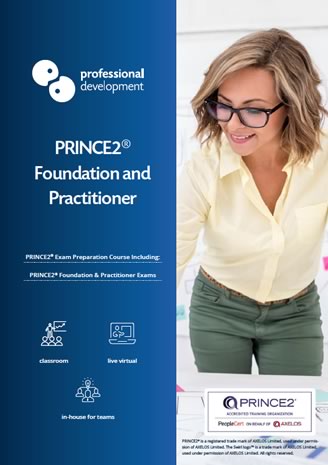 Standalone Certification
Although most of our students opt for both Foundation and Practitioner certification, we also offer each as a standalone course and certification package.
PRINCE2® Foundation
You can begin with PRINCE2® Foundation (3 days), with the option to return and progress to Practitioner level at a later date if you wish.
PRINCE2® Practitioner
If you have already achieved PRINCE2® Foundation and are seeking Practitioner exam preparation and certification only, you can join any of our 2-day Practitioner courses.
Get Tailored Advice
If you're interested in PRINCE2®, but not sure where to begin, we can help. Get in touch with us for advice specific to your needs and situation.
You can reach our experienced training consultants by phone (Freephone 1800 910 810) or by asking a question online below.
More PRINCE2® Resources
For further reading on the PRINCE2® framework, training and certification, we recommend the following articles:
You can stay in sync with the latest news on PRINCE2® and project management by signing up for our updates.
We don't email very often, and we'll make sure to send useful news, information, and offers.