Train the Trainer: not only for professional trainers...
Train the Trainer courses are extremely popular. You might have heard the term "train the trainer" mentioned or have had someone recommend that you get a train the trainer certification.
Are you wondering whether Train the Trainer applies to your work? Is it something that could be right for your career?
In this short article, we take a look at the different types of people who attend Train the Trainer. You might be surprised to learn that this encompasses a variety of roles, and not just those who want to specialise in training...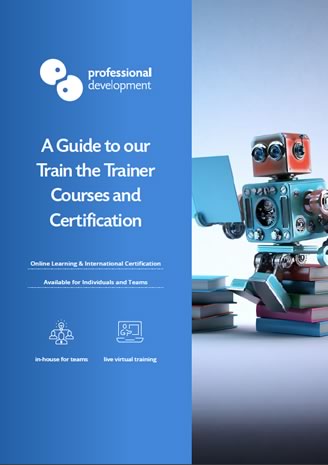 Save Now, Read Later?
If you are pressed for time right now, why not download our complete PDF Guide to Train the Trainer?
This 20-page guide includes key points from this article plus a wealth of additional content such as: characteristics of good trainers, how to get certified, and background information on the Train the Trainer awards.
Download the Guide
Jump to Any Section in This Article:
Regular Train the Trainer Attendees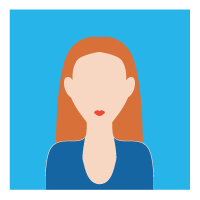 Managers, Team Leaders, Business Owners
Training others is often part of daily life for managers, supervisors, and team leaders.
Anything from onboarding a new team member to training an entire department in a new procedure can fall under a manager's remit.
For business owners, particularly in small or medium sized enterprises, it is beneficial to understand the fundamentals of training to assess whether outsourced training is required.
Possessing training needs identification skills can be extremely valuable for ongoing development of team members through coaching or mentoring.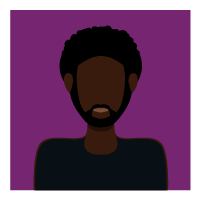 HRM Professionals
In particular, HRM personnel need to be able to identify training needs for their colleagues.
It is important that they can identify gaps and recommend the right kind of training and development to bridge those gaps.
Many HRM professionals also have a requirement to design and deliver training in-house.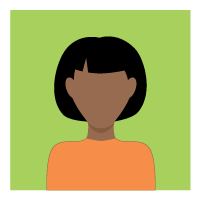 Anyone who Trains Others as Part of Another Role
You may not be a manager or HR professional, but may still have training responsibilities within your role.
Many participants on our Train the Trainer courses are those who train others as part of an existing role.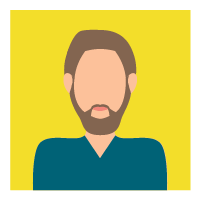 Aspiring Trainers
If you want to specialise in training others, attending a structured, professional train the trainer course is a must.
Achieving recognised, relevant certification is also a crucial factor for bolstering your credibility and giving you a competitive edge with clients.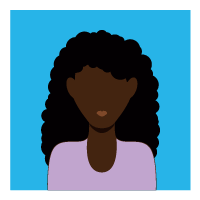 Experienced Trainers
Often, those who are already certified and experienced in the field of training will attend one of our train the trainer courses as a refresher or to progress their skills.
For example, many trainers who hold the old "Train the Trainer" certification return to strengthen their training design capabilities with Training Needs Identification & Design.
Where is Train the Trainer used?
While learning and development is a sector in its own right, people from every industry require training skills.
We welcome participants from every area of business and industry on our public scheduled Train The Trainer courses and deliver specialised, in-company programmes for organisations of all kinds.
Do You Need A Train the Trainer Course?
If you fit into one of the categories above or your requirements match any of the following, Train the Trainer may be your next logical step:
You teach others small tasks or procedures regularly.
You are responsible for training teams or departments in your organisation in health and safety, new procedures, etc.
You would like to learn more about delivering engaging training to others.
You plan to become a professional trainer.
You have a requirement to design custom training sessions to address gaps in knowledge.
Part of your role involves working 1-to-1 with others on their continued professional development.
Still Unsure? Talk to Us…
If you're still undecided as to whether Train the Trainer is your next step, we can help.
Our training consultants can offer advice specific to your goals and your situation.
Call us directly at Freephone 1800 910 810 or get in touch online using the buttons below.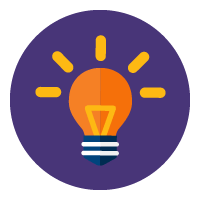 Find Your Train the Trainer Course
Getting started with Train the Trainer is easier than you might think.
We offer live, online courses every month. Each course is delivered in real time by experienced training professionals.
Our live, interactive format mirrors an in-person classroom where you can participate in discussions, ask questions, and receive supportive feedback from your tutor.
Here is a brief overview of our suite of Train the Trainer courses:
This course is often simply called "Train the Trainer" as it is the most popular of this suite. Often, when there is a requirement for "Train the Trainer" certification, it is covered by this QQI Level 6 certification.
During this 4-day course (split over two weeks), you will gain confident, professional training delivery skills through combined theoretical and practical learning.
You will also learn how to apply evaluation models to accurately assess each session's level of success.
You can learn more about this course and certification in our detailed PDF brochure.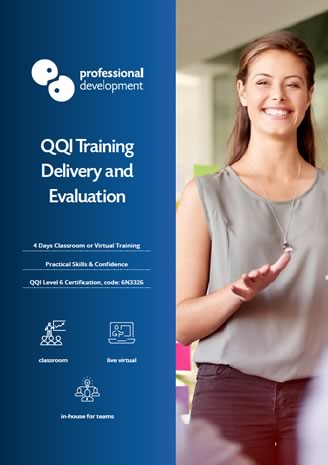 QQI Training Needs Identification & Design is a favourite with both full-time trainers and HRM professionals.
During this 3-day course, you will learn how to carry out an accurate training needs analysis (TNA) and to create engaging programmes using your findings.
Get into more detail on this course by downloading the PDF brochure.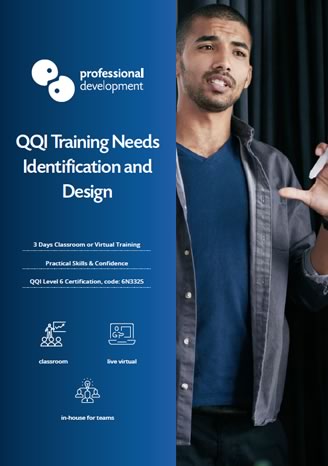 If you're interested in becoming a training professional, achieving this Special Purpose Award is the way to go.
The award is comprised of both Training Delivery & Evaluation and Training Needs Identification & Design.
We offer a very flexible approach for those working towards this QQI Special Purpose Award. You can complete the two modules in whichever order you choose, with a break of several months in between if needed.
Get full details about the QQI Special Purpose Award in Training & Development in our PDF course brochure.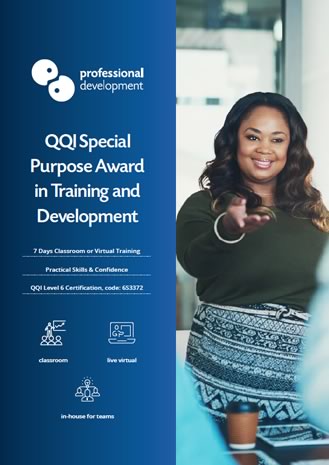 Further Reading & Resources
Here are 3 next steps for your Train the Trainer research:
1. Talk to Us




Get advice for your best training and certification options from our consultants.

Call us directly or request a call back. You can also send through your question online.

2. Get our Train the Trainer Guide




Our 20-page PDF Guide to Train the Trainer contains a wealth of information useful to anyone considering an award.

Topics include: what defines a good trainer, benefits of achieving a Train the Trainer certification, choosing the right course, and how you can get certified.

Download Guide

3. Further Reading




Our Train the Trainer blog is an excellent resource for articles and guidelines in this subject area.

For your next reading options, we recommend:

• 8 Training Delivery Tips
• Why is Training Design Important?
• How to Choose the Right Train the Trainer Qualification
• Train the Trainer FAQ



Make sure you never miss our latest articles by signing up for our Train the Trainer updates. You'll gain immediate access to the newest guides and special offers.

Get Updates