Your Guide to Choosing a Train the Trainer Qualification
Until the end of 2014, it was easy to decide on your Train the Trainer course and certification. There was only 1 option available: FETAC Train the Trainer Level 6.
When QQI (Quality and Qualifications Ireland) discontinued the old Train the Trainer course, 3 new training options became available:
QQI Training Delivery and Evaluation


QQI Training Needs Identification and Design


QQI Special Purpose Award in Training and Development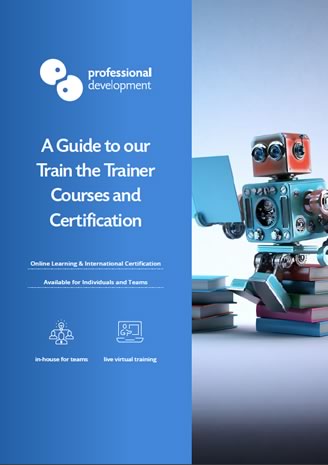 Get an Instant Guide
You can get access to information about our Train the Trainer courses by instantly downloading our PDF guide to Train the Trainer.
We have created this article to offer a brief outline of each course available, to give you tips and guidelines on how to make the right Train the Trainer choice for your career progression, and to provide you with access to more Train the Trainer resources.
In This Article:
We'll help you navigate these new training options to make the best decision for your training career. We cover:
3 Key Train the Trainer Resources
Before we get started, here are 3 handy resources for more information on Train the Trainer:
What qualifications do you need to be a trainer?
Although requirements differ, most employers and clients require a recognised Train the Trainer certification.
You will most likely also need experience and a qualification in the subject you're hoping to train others in.

When asked about this by our clients, we always recommend doing a little research on the area you'd like to work in as a trainer.

Get in touch with some potential employers, or enquire with clients you'd like to work with to ask about their requirements. You can then aim for the right mix of qualifications and experience they need.
What is the Most Popular Train the Trainer Course?
There is no straightforward answer to this question because each Train the Trainer option is popular in its own way. Let's take a look:
QQI Level 6 – code: 6N3326
In many ways, this course is the most popular, as
we train the most people
for this qualification. Here are some of the key facts about this course:
Focuses on training delivery skills
Also covers training evaluation techniques
4 days (usually Monday – Friday)
Closest to the old FETAC Train the Trainer
Learn More
QQI Level 6 – code: 6N3325
Although we run fewer dates of this course, it always fills up far in advance. This is
hugely popular with HR professionals
, and with those who have completed Training Delivery & Evaluation.
Gain training needs analysis (TNA) know-how
Learn to design engaging training
Understand the factors that affect training
3 days
Learn More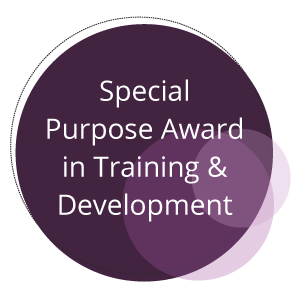 QQI Level 6 – code: 6S3372
By completing both
Training Delivery and Evaluation
and
Training Needs Identification and Design
, and passing the accompanying assessments, you'll automatically achieve this QQI Special Purpose Award.
Recommended for professional trainers
7 days (4 days + 3 days)
You can take a break between courses
You can complete either module first
Learn More