Train the Trainer: Your Most Frequently Asked Questions
Originally published, September 2021. Updated September 2022
Train the Trainer is one of the most popular certifications we offer. In fact, it's one of the most in-demand certifications in Ireland.
We have noticed an increase in demand for Train the Trainer this year. As so many people are seeking to get Train the Trainer certified, we thought sharing a roundup of the most frequently asked questions would be helpful.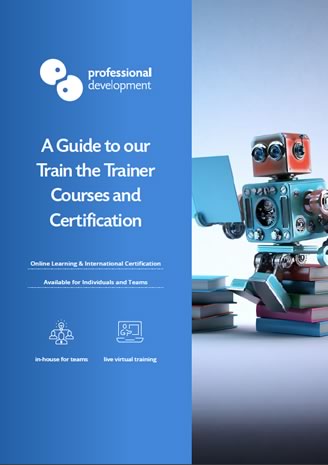 Get a Full Guide Instantly
You can download our PDF guide to Train the Trainer, which includes all of the FAQs on this page, plus plenty of bonus materials.
If we don't answer your question here or in the guide, we would love to hear from you. Get in touch with us by phone (Freephone 1800 910 810) or by asking a question online.
Jump to Any Question: