How does a PRINCE2® Course online work?
Published, 5th of September 2022

With rapid growth in demand for online training over the past 3 years, the vast majority of candidates are now seeking to attend a PRINCE2® course online rather than in person.

If you're thinking about achieving a PRINCE2® certification, attending training online is a really efficient and effective way to do so.

Below, we have outlined what you can expect from a PRINCE2® online learning experience.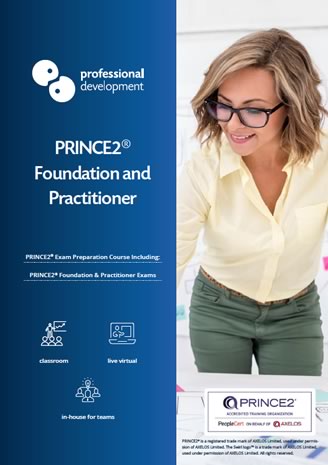 Download More Details
You can read about our PRINCE2® course online delivery style in more detail by downloading a copy of our 20-page brochure.
This brochure includes a wealth of information about achieving PRINCE2® certification and insights into how we approach exam preparation for success.
Download Brochure
Contents:
"Can I do PRINCE2® online?"
There has been a spike in the number of times questions like this are asked on Google in the past year.
This is likely due to PRINCE2®'s reputation as an intensive course. Potential PRINCE2® candidates wonder if it's possible to complete PRINCE2® training and certification online.
For over 2 years, we have been successfully delivering our PRINCE2® courses online in a "live virtual classroom" format.
This format enables students to complete every part of their PRINCE2® journey online, from initial enquiries, through training, to sitting their exam.
Read on to learn what you can expect from an online training and exam experience…
How does a PRINCE2® course online work?
Our live virtual training style recreates the focused, interactive learning environment of in-person classroom learning.
Here are some of the elements you can expect during our PRINCE2® online courses: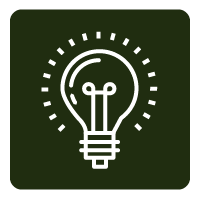 Guidance and Support
In advance of your course start date, we will make sure you have the information you need to feel comfortable logging on to your training course.
Your training consultant will provide you with detailed course information, tips on joining live virtual training, and be on-hand to answer any questions you may have.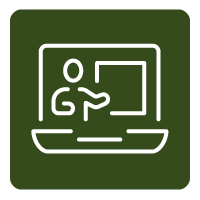 Real Time Sessions
As there is so much to cover when learning about the PRINCE2® framework, a self-led online course can be extremely challenging to all but the most experienced project managers.
During training, our live virtual PRINCE2® trainers will be available for questions, just as they would in a face-to-face setting.
Your learning is supported by the real-time, interactive nature of this live online style.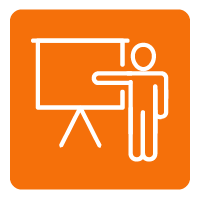 Delivery by Expert PRINCE2® Trainers
Our PRINCE2® trainers are known for their experience and skill in delivering PRINCE2® exam preparation training.
They will guide you through the process and offer guidance on studying for your exams.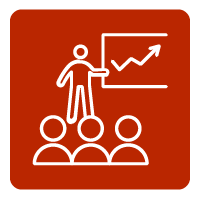 All Days Devoted to Training and Exam Preparation
In the past, with classroom training, exams were usually taken during training hours.
With PRINCE2® online, all hours during the course are devoted to training and exam preparation.
Exams are taken outside of training hours (see below).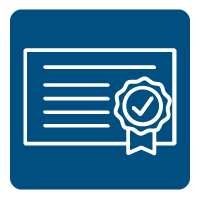 Flexible Certification Options
Our most popular PRINCE2® course is PRINCE2® Foundation & Practitioner.
This is a 5-day course, which includes both PRINCE2® qualifications: Foundation and Practitioner.
Although most students choose this option, some prefer to begin with Foundation only. Others may be seeking Practitioner only having previously gained their Foundation level certification.
We offer both as standalone, PRINCE2® online courses.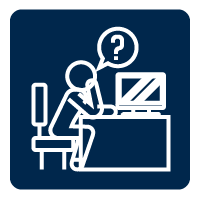 Sit Your Exam When Ready
With PRINCE2® online, we will provide you with your exam voucher, enabling you to schedule and sit your official, online exam whenever you are ready.
Those completing the 5-day Foundation and Practitioner course usually complete their Foundation exam in the break between Days 1 – 3 (covering Foundation material) and Days 4 & 5 (covering Practitioner material).
What is included?
We include everything you need for your PRINCE2® training and certification:
5 days live virtual training with an experienced PRINCE2® trainer (for Foundation and Practitioner course)
E-book of the official PRINCE2® manual, "Managing Successful Projects with PRINCE2®" – Sixth Edition
Course materials (slides, sample questions, supporting documents, Q&A)
Your PRINCE2® exam and certification costs
Sitting your exam online
Your exam costs are included as part of your course fee. We will provide you with an exam voucher in advance of training.
This enables you to create a profile with PeopleCert, owners of PRINCE2®. Once you have done this, you can schedule your exam or exams on your chosen date, whenever you feel ready.
PRINCE2® exams are proctored and held online. They consist of multiple choice questions.
Your exam voucher is valid for 365 days from the day it is issued, giving you plenty of time to prepare and sit your exam.
Online student experiences
Here are some comments from a small selection of past students who have attended our PRINCE2® courses online:
"I like the virtual classroom, it's really handy in this type of scenario … The trainer was amazing, nothing to add to his class. Being able to practice with real tests to have an idea of what we will find the day of the exam was great."

"Being able to do the course remotely worked for me. I may not have been able to do the course at this time otherwise due to work commitments. Discussions were very effective, the addition of the online learning - videos, slides and sample questions were excellent."

"I very much enjoyed the learning experience. [The trainer] is an excellent trainer and has certainly given me a detailed overview of the subject matter and prepared for the exam which I intend to take next week."

"I thought the virtual delivery was great. I was worried about spending so much time sitting in front of a computer but the time flew and we had good breaks that helped."

Getting Started
Here are the quickest ways to get started with your PRINCE2® certification journey:
1. Learn More About our Courses
Read more about each of our course options, either by browsing the course webpage or downloading a PDF brochure.
PRINCE2® Foundation & Practitioner – 5 Days - €1,425




Achieve both certifications with our most popular PRINCE2® online course.

This course is delivered over 2 weeks, with days 1 – 3 taking place the first week and days 4 & 5 the following week.

PRINCE2® Foundation – 3 Days - €820




This is a great choice if you would like to achieve Foundation certification now, but don't wish to progress to Practitioner just yet.

PRINCE2® Practitioner – 2 Days - €700




If you already hold a Foundation certification, our 2-day Practitioner course is perfect for progressing to your second PRINCE2® certification.
2. Save a Space on an Upcoming Date
You will find upcoming course dates on each web page, but for an at-a-glance view, here are the next available PRINCE2® Foundation & Practitioner dates:
November 27, 28, 29, December 4, 5
Online Classroom
Reserve
February 12, 13, 14, 19, 20 (2024)
Online Classroom
Reserve
April 22, 23, 24, 29, 30
Online Classroom
Reserve
June 17, 18, 19, 24, 25
Online Classroom
Reserve
See more dates...
3. Talk to Us
Get in touch with any questions you may have about our PRINCE2® online courses and getting certified.
We can offer advice based on your background, goals, and future career plans.
Further Reading on PRINCE2®
Our project management blog is home to a number of other helpful PRINCE2® articles and guides. Here are our recommendations for your next steps: