Take Your First Process Improvement Steps
Process improvement is one of the most game-changing strategies any organisation can adopt. It enables businesses to:
optimise existing processes by removing waste and improving efficiency
increase profit margins
establish a higher, more consistent quality standard across all products and / or services
free up capacity to explore new strategic growth areas for the business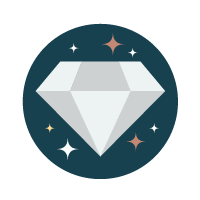 In order to create a continuous improvement culture and achieve these goals, organisations need qualified personnel who understand how to correctly apply process improvement knowledge and techniques.
This article provides you with quick tips and insights on how you can get started and qualified in the area of process improvement through lean six sigma.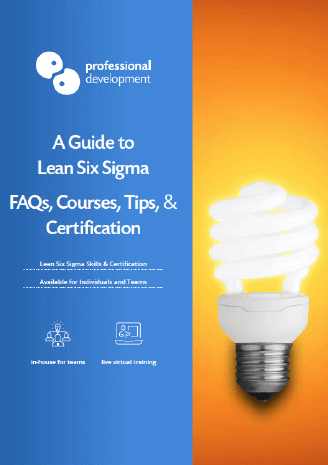 Get our Guide
For a more detailed introduction, download our PDF Guide to Lean Six Sigma.
This 16-page guide includes helpful information, such as understanding lean six sigma, about different roles, and how to choose the right course.
Download Guide
Jump to Any Section:
Lean Six Sigma & Process Improvement
What is the connection between lean six sigma and process improvement?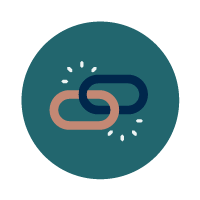 Lean six sigma is one of the most popular systems used to implement effective and lasting process improvement.
Although technically two separate methods, lean and six sigma work so well when combined that they are most often used together.
By opting to complete lean six sigma training, you are getting your process improvement journey off to the best start possible.
Read More About Lean Six Sigma
To learn more about lean six sigma, we recommend taking a few minutes to browse these popular articles:
Where Should You Begin?
There are two main options when getting started with lean six sigma: yellow belt or green belt.
You may come across lean six sigma white belt or other introductory programmes during your research.
These are useful to attend. However, for a strong foundation and practical takeaways you can put into practice instantly, we recommend yellow or green belt as a more beneficial starting point.
Whether you choose yellow or green will depend on a number of factors:
your current goals: what do you need to take away from this training now?
your availability: yellow belt is a short, 2-day course, while green belt is a longer, 5-day programme (split over two weeks).
your future plans: what depth of knowledge do you wish to gain? do you intend to specialise in this area?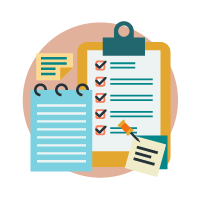 Good to Know: You Can Achieve Both
If you're unsure where to begin, or would like to start with a taster and perhaps progress, you're in luck.
Many of our students in these situations choose to begin with yellow belt and return to complete our lean six sigma green belt course at a later stage.
Lean Six Sigma Yellow Belt – A Useful, Practical Introduction
Our yellow belt course is extremely popular with two kinds of participant:
Those who want to determine whether process improvement is a good fit for their needs with a short but practical course.


Those who want to gain a strong grasp of the basics and begin using their new skills immediately.
Suitable for All: It is a 2-day course, suitable for participants from all backgrounds.
Ideal for Beginners: No previous knowledge or experience is required.
Gain Practical Skills: You will come away with a strong understanding of lean basics and how to apply them to small process improvement projects within your area of influence.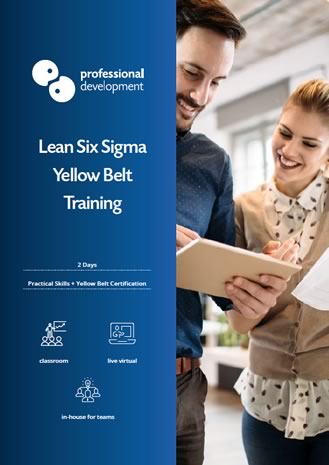 Hold a Provisional Place on Yellow Belt
Our next available yellow belt dates are listed below. Use the "Reserve" button to provisionally hold your place on a date for 48 hours.
We will be in touch to answer any questions you may have and to confirm your spot.
Lean Six Sigma Green Belt – Gain Extensive Knowledge and Skills
Our green belt course is for anyone who really wants to get confident with lean six sigma.
It's very popular with those who are:
Serious about implementing lasting process improvements within their current role or working environment.


Would like to specialise in continuous improvement in their career path.
Confidence: With this in-depth green belt programme, you will gain an extensive knowledge of lean six sigma skills and techniques, along with the confidence to implement them in real life.
Savings & Improvements: Your advanced understanding can enable you to achieve more savings and improvements than those at a yellow belt level.
A Career Boost: There is a demand for qualified process improvement practitioners in all sectors. Adding a lean six sigma green belt certification to your CV can give you an edge with prospective employers.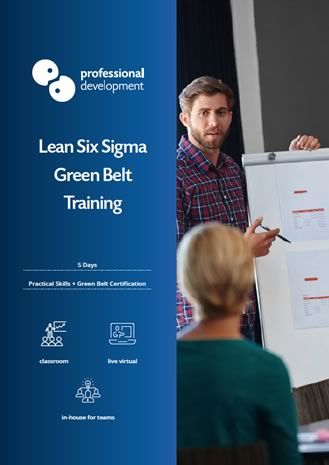 Hold a Provisional Place on Green Belt
Our lean six sigma green belt course can tend to sell out many weeks in advance.
To ensure you secure your space, use the "Reserve" button below to hold a spot on your preferred date.
We will hold your place for 48 hours and get in touch to answer any questions you have and confirm your spot.
January 17, 18, 19, 25, 26
Online Classroom
Reserve
March 4, 5 , 6, 11, 12
Online Classroom
Reserve
May 8, 9, 10, 16, 17
Online Classroom
Reserve
July 8, 9, 10, 15, 16
Online Classroom
Reserve
See more dates...
Further Reading and Resources
If you are just beginning your research into process improvement and lean six sigma, here are 3 resources for your next steps:
1. Ask Us Anything
Our team has extensive experience with lean six sigma.
They can answer your questions and offer advice specific to your current situation and your future career goals.
You can contact us directly by phone (Freephone 1800 910 810 or Dublin 01 861 0700) or use the Ask a Question button below to get in touch online.
Ask a Question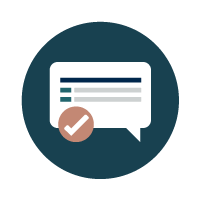 2. Get a Guide
Our 16-page PDF Guide to Lean Six Sigma is an excellent resource to download and keep as you learn more about process improvement and select your training path.
You can view, download, and save our guide using the button below.
Download Guide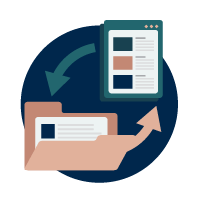 3. Read More
Here are some of our most regularly-read process improvement articles: