How long does it take to get Train The Trainer certified?
A lot of people ask about the certification process for Train The Trainer and how long it takes to achieve certification. You'll be surprised to learn that it's a simple, 3-step process.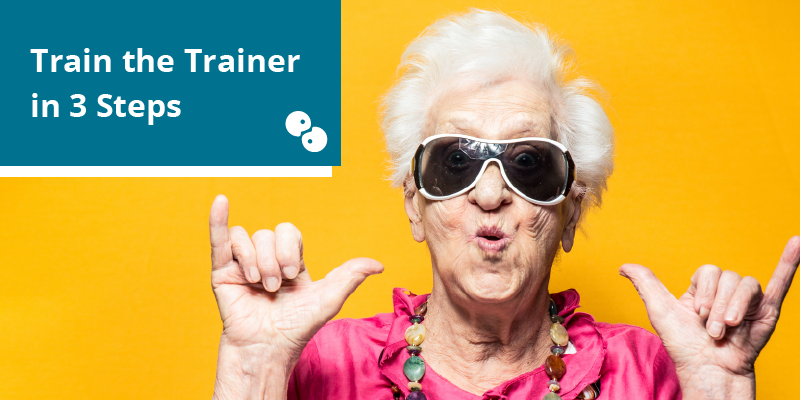 Why Train the Trainer?
Getting Train the Trainer certified is a must for anyone who trains others in any capacity.
For this reason, Train the Trainer is one of the most consistently popular certifications across all sectors. It's a skill-set and qualification beneficial to managers, business owners, HR professionals, team leads, and of course, professional trainers.
What Are the 3 Steps?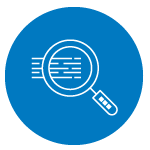 Step 1: Choose A Course
We know that as a provider of
Train The Trainer Courses
, we're slightly biased here...
This is, however, a
very important step
in achieving your Train the Trainer certification. Take your time and find the
right style of course
to suit your needs.
Our courses are
short and intensive
, with a strong element of practical learning. They suit those who want to
build confidence
as they learn and come away with a
high retention level
of the skills gained.
Tip: If you're in the process of choosing your training provider, here is our checklist of 3 essential questions to ask:
Are there training dates available in the next few months?


Is the provider authorised to deliver courses leading to QQI certification?


Does the training format suit my schedule?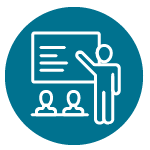 Step 2: Attend Training
Most Train The Trainer courses run over a short, focused time.
Our
Training Delivery and Evaluation course
(also known as
"the new Train the Trainer"
) is 5 days and runs from Monday to Friday.
Participants
immerse
themselves in training, learning about crucial elements and tools within
the Training Cycle
, and developing their
unique training style
through practical learning.
Tip: We recommend leaving your evenings as free as possible during the training course.
A full day of training is
intensive
, and leaving your evening clear gives you time to revise what you've done,
prepare
for your skills demonstration, and get some
rest
so that you'll be recharged for the next day.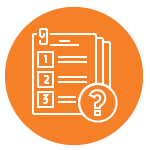 Step 3: Complete & Submit Assessment Work

Completing the required assessment work is an essential part of achieving a Train the Trainer certification.

We provide our delegates with a clear and detailed assessment brief, along with guidance and tips for getting the most from your assessment work.

With our course, the practical skills demonstration section of certification takes place on the last day of training, and you'll have 8 weeks after training to complete and submit your written assessment work.
Tip: Get as much of your written assessment as possible done in the initial days and weeks after training.
The information will
flow
much more easily, as it's still
fresh
in your mind.
Achieve Certification!
Once you have submitted your work on time and scored the marks needed to pass, you'll achieve a Train the Trainer certification!
As with all QQI certifications, it will take a few months to receive your physical certification.

Choosing the Right Train The Trainer Course
There are a number of Train the Trainer courses available. We can help you out with a quick summary of each option: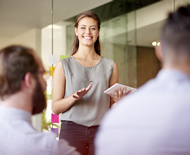 Training Delivery & Evaluation
5 Days - This is our most popular course. It covers essential training delivery skills and methods for evaluating the effectiveness of each training session you deliver.
Course Details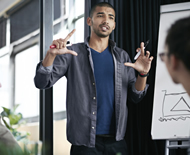 Training Needs Identification & Design
4 Days - This course is always fully booked. It covers a truly versatile skill-set: identifying training requirements and goals, and using that information to design engaging training sessions.
Course Details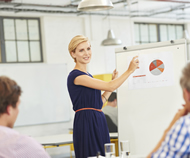 QQI Special Purpose Award in Training & Development
9 Days - You can achieve this award by successfully completing the training and assessment work for both courses listed above.
Course Details
3 Ways to Take Action Today
Talk to Us


If you're ready to go and want to reserve a place on one of our next training dates, or if you would like a little advice about the best place to begin, we'll be happy to help. You can reach our training consultants by calling Freephone 1800 910 810 (mon – thurs, 9 -5.30 and fri, 9 – 5).

Ask A Quick Question


Click below to ask us a question online. We'll respond with the information you need as soon as possible.

Download our Guide


Our 16-page PDF Guide is available to view and download by clicking below. This is your Complete Guide to Train the Trainer, covering the benefits, certification path, and answering your most frequently asked questions.