What is Management? A Quick Guide
Published February, 2022
You might be surprised to learn that "what is management?" is a very frequently asked question.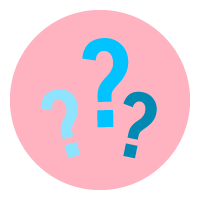 Why?
Why is a term and role that we all encounter in our daily work subject to so much confusion that it prompts this many questions?
Perhaps it is because the role of a manager is often vague or misunderstood.
Maybe it is that there are many different forms of management: people management, project management, change management, risk management to name a select few.
We have created this article to offer insight to the role of someone who manages others in a general sense.
What is Covered in this Article?
What is management in simple words?
It may be impossible to reduce such a broad subject to a sentence, but generally speaking, management refers to a role responsible for organising, guiding, and administrating one or several of the following:
An organisation, department, or team
A process, service, or project
You can learn more about those who manage projects in our article, "What is Project Management?".
As there are so many diverse types of management, we will focus on the most common type here: managing people, whether through a team, department, or company.
What does a manager do?
Management roles will differ greatly depending on the company or situation. There are, however, a few responsibilities that are common to all managers, supervisors, and team leaders:
Support
The first responsibility of a manager is to support those they manage. They will support their team in:
Carrying out their work effectively and efficiently
Achieving their best professional results
Creating a safe and fair workplace environment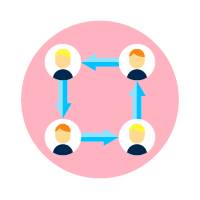 Organise
Within any team or department, it is usually the responsibility of management to coordinate efforts and ensure everything runs smoothly.
If not directly carrying out this duty, they will certainly supervise and guide the individuals they have chosen for this task.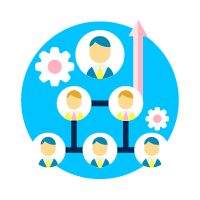 Mentor
The best people managers incorporate some element of coaching or mentoring their team within their role.
Taking a 1-to-1 coaching approach with individual team members can have a significantly positive impact on their performance and job satisfaction.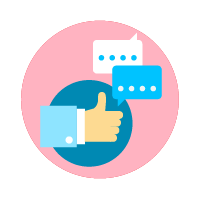 Manage Conflict
When misunderstandings or tense situations arise within a team, it falls to the manager to mediate the situation professionally.
Managers must be able to handle tricky conversations and utilise conflict resolution skills to help resolve a charged situation.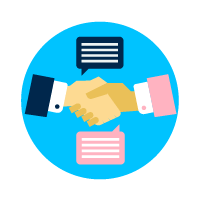 What defines a "good" manager?
There are many characteristics and habits that make contribute to a good management style. You can read 10 of the best in our detailed article "How to be a Good Manager".
We have listed the 3 most important here: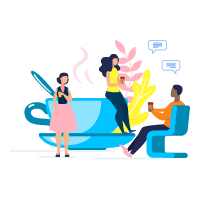 Communication
You will hear time and time again that communication is a manager's secret superpower.
Clear and consistent communication from management improves morale, minimises confusion and ambiguity, and contributes to a more productive working environment.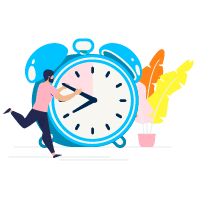 Organisation Skills
Managers have a lot on their plate. Their workload includes many different elements that must be kept on track at all times.
Without good organisational skills, it call all feel a bit overwhelming, making your goals seem hard to accomplish.
Key organisational skills in this context can include managing time, prioritisation, and delegation.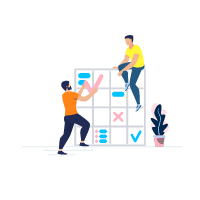 Availability
Of course, no one can be available all the time, but when you manage people, it's important to be accessible when a team member needs to ask a question or discuss an issue.
Scheduling time for regular 1-to-1 sessions, even on a monthly or bi-monthly basis reassures your team that they have a platform for questions and discussion.
How can you become a manager?
If management sounds like a role you would like to transition towards – or are already carrying out on an informal basis, it's time to think about gaining some solid and supportive skills.
Our management courses are designed to provide you with versatile knowledge and capabilities to enable your best performance.
Our courses are:
Live virtual classroom

Connect online from wherever you are located. "Live virtual" is a real-time training session that mirrors an in-person classroom.

Delivered by management experts

Our professional trainers bring a wealth of knowledge and real-world management experience to each course they deliver.

Suitable for all

The skills you gain during our management courses are not industry specific, meaning that they apply in all working environments.
3 Days – QQI Certification - €575
If you're serious about becoming a manager, this QQI People Management course is the right choice.
This is a complete introduction to the skills and knowledge areas needed by every manager.
It also leads to a QQI Level 6 award in Managing People.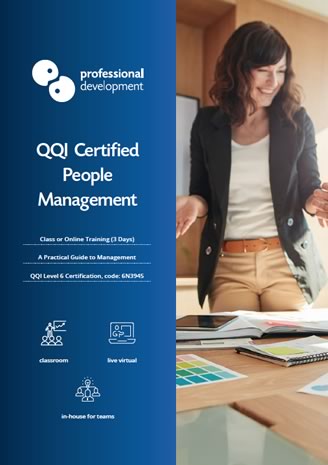 During this 3-day course, we cover important subjects, such as:

Understanding management styles
Motivation & team building
Organisational skills
Communication & assertiveness

Performance management
Handling conflict successfully
Coaching your team
Workplace legislation
This is a very high-level overview of what you will learn during this course. You can read a complete outline by downloading our PDF brochure.
2 Days – Uncertified - €375
Our 2-day Supervisory Management course runs alongside days 1 and 2 of our QQI People Management course. It covers much of the same syllabus.
This option is ideal for anyone who wants to gain well-rounded management skills without working towards QQI certification.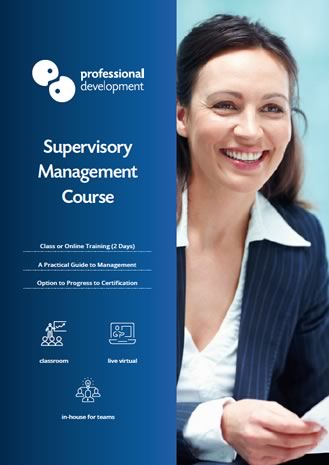 QQI Project Management Course
4 Days – QQI Certification - €595
If your work is very project-focused, you may wish to begin with a project management course.
This practical, 4-day course includes a module devoted to managing project teams.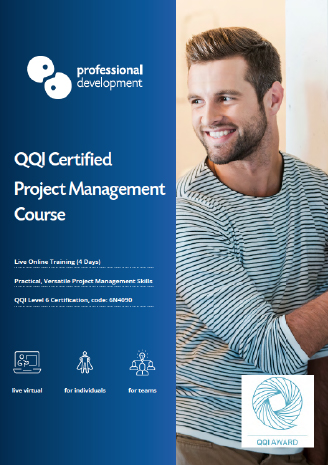 Further Reading & Resources
If you're not sure where to begin, talk to us. Our experienced consultants can offer advice specific to your situation and your goals.
You can reach us directly by phone (Freephone 1800 910 810 or Dublin 01 861 0700) or ask a question online below.
Continue Reading
Our management blog offers a selection of helpful management articles and guides. Here are some of the most popular articles:
Sign up for updates to get the latest management articles, special offers, and guides.