Your Guide to Management Courses Dublin
Our management courses in Dublin are designed for supervisors, team leaders, and managers from all backgrounds.
We offer training in a broad spectrum of essential management skills. Each course equips you with knowledge and skills you can put into action immediately.
This article gives you a quick guide to our management courses in Dublin, for both individuals and teams.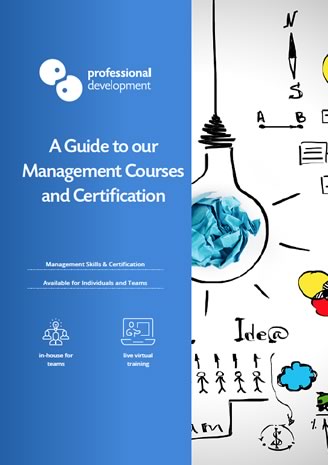 Get the Full Guide
For full details, download our complete PDF guide to Management Courses in Dublin.
The guide gives you guidance on choosing the right course and the different options available.
Download Guide
Jump to Any Section:
Joining our Management Courses Dublin
Our public management courses in Dublin run every month as live virtual training classes.
"Live virtual training" means you will have a classroom-style experience online. Join real-time training delivered by our experienced management tutors.
You can interact with your fellow participants, ask questions, and get feedback from your trainer.
All you need to join our live online training is a steady internet connection and a computer, tablet, or smartphone with a web camera.
What are the benefits?
Here are some of the key benefits you'll gain from attending one of our Management Courses:
A Versatile Management Skillset




The skills and knowledge you'll gain from our management courses are not confined to any industry.

We teach techniques and theory that is practical for and relevant to all management roles.

Guidance & Advice from Expert Trainers




Our trainers have a wealth of experience delivering management training and working as managers and leaders themselves.

They will share the benefit of their experience with you as you develop your own style.

Motivational Techniques




Leading and motivating teams is an essential part of successful management.

Building relationships, motivational techniques, and addressing de-motivation are all covered during our Management Training and QQI People Management courses.

Problem Solving Abilities




Tackling problems within your team may be the least pleasant part of a management role.

However, with the right tools, you can learn how to handle problems quickly and effectively.

Stronger Communication Skills




It makes sense to develop strong communication skills, as this will enhance all other elements of your management role.

You will find that communication skills are a part of every management course we run.

Our 1-day Communication Skills Course is a perfect choice if you would like to focus solely on developing this skillset.
Our Management Courses Dublin
The 5 courses listed below are our most popular public management courses, each with dates available throughout the year.
QQI People Management – 3 Days – Practical Skills + Certification
This comprehensive guide to management is ideal for anyone who wants to gain a strong set of management skills along with a respected QQI certification.
Modules include:
Motivation and team building
Organisational skills and planning
Managing performance
Coaching your team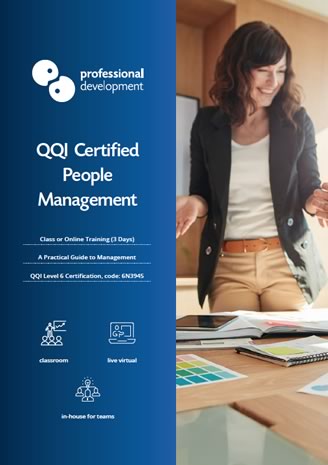 Management Training – 2 Days – Practical Skills
This 2-day, uncertified management course runs alongside the first two days of our QQI People Management Course.
We recommend this option for anyone who wants to build well-rounded management skills without getting certified.
Modules include:
Management styles
Motivation and team building
Communication and assertiveness
Organisational skills and planning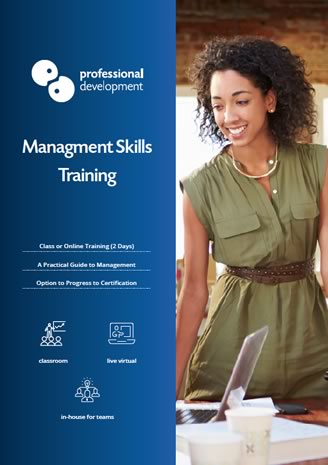 QQI Management Coaching Course – 4 Days – Practical Skills + Certification
A wonderful choice for any manager seeking to understand how to coach team members to achieve their professional best.
Modules include:
Understanding coaching
Coaching tools
Essential coaching skills
Goal setting and action planning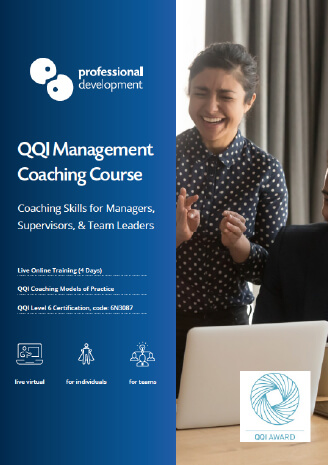 Communication Skills – 1 Day – Practical Skills
Our 1-day Communication Skills workshop helps you to develop stronger, more effective communication skills.
Modules include:
Understanding communication styles
Assertiveness
Handling conflict
Influencing skills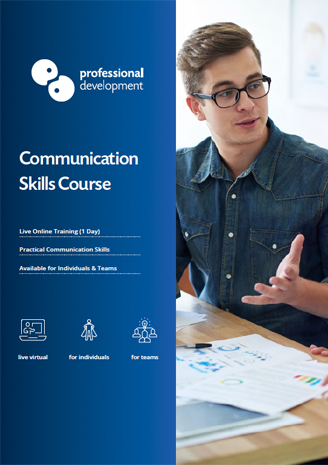 QQI Certified Project Management – 4 Days – Practical Skills + Certification
Many managers contribute to or run projects within their teams and departments.
Our QQI Certified Project Management Course equips you with practical project management techniques that lead to projects that run more smoothly and achieve better results.
Modules include:
Project initiation and stakeholder management
Planning the project
Managing project teams
Executing, monitoring, and controlling the project
Closing the project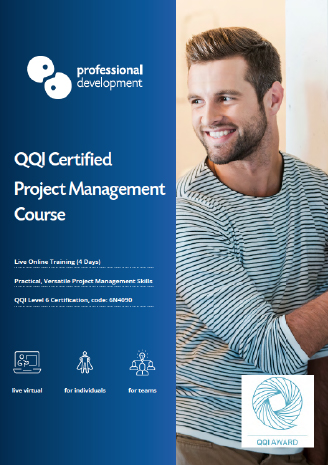 Which Course is Right?
If you're not sure which course is the right option for your management training, we can help.
Get in touch with our experienced consultants to discuss your goals and find the perfect fit for your management course.