PRINCE2® FAQ
PRINCE2® is one of our most popular course and certification combinations.
We get a lot of enquiries about upcoming training dates, but also many questions about the methodology, certification, and training.
Here, we have answered some of the most frequently asked questions we hear and we see cropping up online about this popular project management methodology.
Download a Complete Guide
In addition to the answers below, we also recommend downloading your own copy of our Guide to PRINCE2®.
This 16-page guide is a super research companion as you decide whether PRINCE2® is the right choice for your project management training and certification.
Download Guide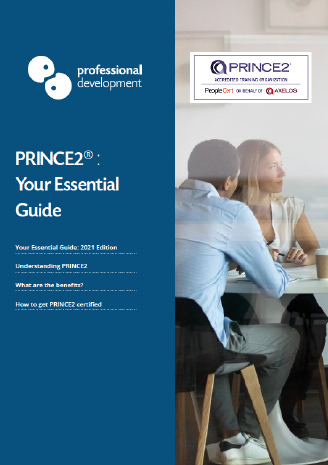 Contents
About PRINCE2®

Questions about this project management methodology and how it works.

The Value of PRINCE2®

Find out why it's worth considering PRINCE2® training and certification.

PRINCE2® Certification

Everything you need to know about the different PRINCE2® certifications available.

PRINCE2® Courses

Gain an understanding of what you can expect on a PRINCE2® course, how much it costs, and how you can get started.

More Resources

Further reading and opportunities to ask your own questions about anything PRINCE2®-related.